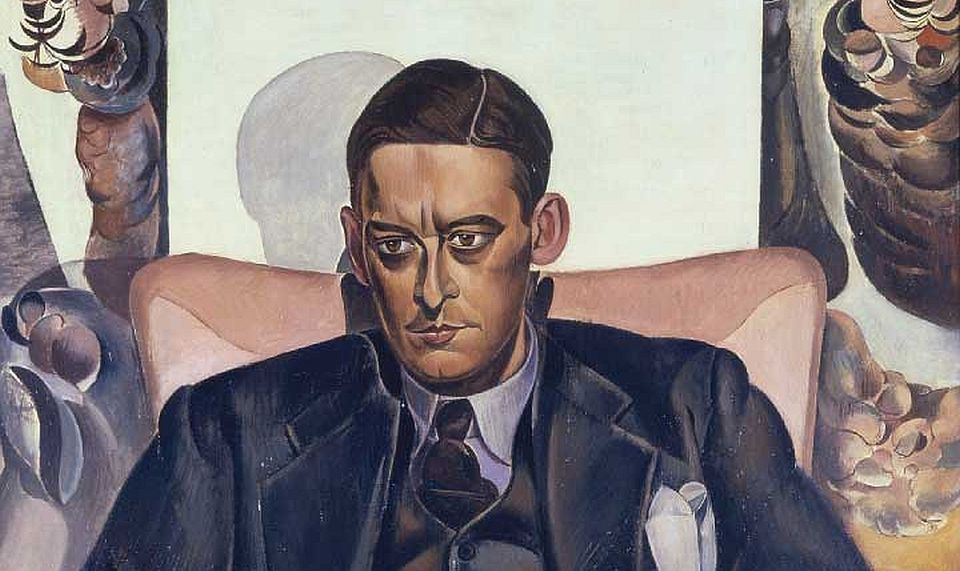 Long-read
TS Eliot: public poet, private agony
A new volume of Eliot's letters charts his inner turmoil.
TS Eliot was fastidious about the publication of his work and – as editor at Faber & Faber – he was able to oversee the publication of his poems. After writing The Love Song of J Alfred Prufrock, and a clutch of modernist poems, Eliot became increasingly conservative and religious. He wrote little poetry after 1930, and wrote no significant poetry during the last 20 years of his life. Between 1930 and 1945 he wrote a book of children's verse (Old Possum's Book of Practical Cats), a single suite of modest-length poems (Four Quartets) and some verse plays. All except the plays are in this new two-volume collection, The Poems of TS Eliot.
Here you will find all of Eliot's verse collected with extensive footnotes, minor textual errors corrected and bibliographical data collated. It gives us the definitive and complete collection. The Waste Land (1922) is republished in final and draft forms. The original draft was much longer than the final text. 'Thank God [Ezra Pound] reduced a mess of some 800 lines to about half its length', Eliot wrote in a letter on 1 December 1932. Over 200 pages of small-print footnotes help to illuminate this famously complex poem.
Sweeney Agonistes (begun in 1924), Eliot's first (unfinished) foray into verse drama, is a pungent blend of black comedy, music-hall farce, jazz syncopation and true crime. Four Quartets (1943) is technically scrupulous and philosophically cogent, but it does not intrigue or provoke the way his early poems do. It is a technical tour de force that failed to be the conservative rallying cry Eliot had intended. By the time Four Quartets was published, Eliot had established himself as a cultural retrograde seeking to retrench Christianity in a Britain that was becoming increasingly secular. In the 1940s, following Four Quartets, there was to be no wave of patriotic Christian verse comparable to the modernist wave of the 1920s and 1930s that had followed The Waste Land. Instead, neo-Romanticism, existentialism, the Movement, the kitchen-sink school and the Beats captured the imagination of a younger generation.
There are about 200 pages of poems not part of the standard Collected Poems. However, almost all of the early poems were previously published in a 1996 collection. There are few genuinely new poems, most of which are squibs written as private dedications, some off-cuts of Old Possum's Book and a few intimate love poems written to his second wife. There are also ribald limericks and bawdy pirate verses Eliot posted to a few male friends, all featuring scatological, vulgar, anti-Semitic and racist terms. Here is a sample: 'One day Columbo slapped his thigh / And said "I feel like frigging!" / He chased the chaplain around the deck / And up among the rigging. / The Chaplain he that good man / Had no one to protect him. / Columbo grasped him by the balls / And buggered him (in the rectum).' Most of these limericks have appeared in recent volumes of letters.
The latest volume in The Letters of TS Eliot covers 1932-3, the period in which Eliot split from his wife Vivienne. Each volume (usually comprising two years' worth of letters) is indexed and annotated; details of recipients and references are supplied, and – where available – correspondents' letters are summarised or quoted to add context. Considering Eliot's eminence, such treatment is fitting. The extent and cost of the full edition (perhaps over 20 clothbound volumes of around 800 pages) will be beyond casual readers, though Faber & Faber will presumably publish a Selected Letters. Many of the letters are transcribed from carbon copies owned by Faber & Faber, where Eliot worked as poetry editor, as well as editor of high-brow periodical The Criterion. They include letters to Pound, Woolf, Joyce, Yeats, Orwell, Auden and other leading lights, as well as contributors to The Criterion: obscure dons of philology, members of the clergy and right-wing political theorists.
Eliot's letters are both satisfying and frustrating. We are immersed in his intellectual milieu and comprehensively observe his professional dealings. We see him suggesting and accepting ideas for essays and reviews, responding to publishers and authors and politely declining (and occasionally accepting) engagements. In letters to close colleagues we get unvarnished comments on literary figures and political matters. There are occasional startling confidences. For instance, Eliot claims that it was the spectacle of the amoral, libertine atheism of his former confidant and ally Bertrand Russell that contributed to Eliot entering the church.
Eliot accepted an offer to lecture at his alma mater Harvard University in 1932. Vivienne was too unwell to travel and stayed in London. While in America, freed from the crushing demands of his wife's illnesses and neuroses, Eliot agonised about his future and decided he had to break with Vivienne. Eliot's religious principles would not allow him to countenance divorce, so Vivienne was served with a deed of separation on Eliot's return to England, effectively ending the 16-year marriage. She refused to accept it and sought reconciliation. Evidence from her diary shows at this time she was suffering from delusions and behaviour common to paranoid schizophrenics.
For months after returning to England, Eliot hid out at a colleague's house in rural Surrey to evade Vivienne. She haunted him at public events (on at least one occasion while wearing a fascist uniform). Her behaviour became so extreme and destructive that Eliot and Vivienne's brother Maurice eventually had her committed to a mental asylum, where she died in 1947. Rather than curtailing her sad life in some misogynist conspiracy, Eliot and Maurice probably extended it, for without nursing care Vivienne would have succumbed to self-neglect earlier than 1947. During the years of Vivienne's confinement and decline, Eliot was wracked with guilt and led an increasingly ascetic lifestyle, mortifying himself in penance.
Apart from the marriage between Ted Hughes and Sylvia Plath, the Eliot marriage is the most scrutinised marriage in English literary history, with commentators taking partisan positions. Letters by Vivienne are included and they provide us with evidence about her state of mind. None of the couple's transatlantic correspondence survives. The last letters in this collection include Vivienne's letters imploring for reconciliation and describing her nervous collapse, met with Eliot's courteous and detached replies. The final letter of this volume is from Vivienne; in it she prophetically writes, 'The truth will come out, if not in our life – then after it'. This volume is part of that truth. The final part of the jigsaw will emerge in 2020.
While in America, Eliot experienced the happy companionship of friend Emily Hale. They had corresponded before his stay and would continue to do so after his departure. After 1933, she lived in America and worked as a schoolteacher, while Eliot lived a monastic single life in London, the two of them in close correspondence. She had expectations of becoming the second Mrs Eliot upon Vivienne's death. When she learned of Eliot's unexpected marriage to his young secretary Valerie in 1957, she was appalled. Emily had not wed – and had foregone the chance of motherhood – in the expectation that she would be proposed to by Eliot once he was free to marry. Who knows exactly what Eliot had intimated to her? A trove of over a thousand of Eliot's letters and cards to Emily are sealed in Princeton University's vaults until 1 January 2020. When they are published they are likely to prove the most revealing of all of Eliot's letters. (He destroyed Emily's letters when he learned of her donation to Princeton.)
The decision to include Vivienne's letters and diary extracts presents the perspectives of both Eliots, and it is commendably even-handed. These volumes slowly chart the disintegration of a marriage, a bitter failure that would damage both partners. In their way, these letters form an epistolary novel which acts as a sequel to The Waste Land.
Alexander Adams is a writer and art critic. He writes for Apollo, the Art Newspaper and the Jackdaw. His book On Dead Mountain is published by Golconda Fine Art Books. (Order this book from Pig Ear Press bookshop.)
The Letters of TS Eliot, Volume 6: 1932-1933, by TS Eliot, is published by Faber & Faber. (Order this book from Amazon UK.)
TS Eliot, the Poems, Volume II, by TS Eliot, is published by Faber & Faber. (Order this book from Amazon UK.)
Picture by: Wikimedia Commons.
To enquire about republishing spiked's content, a right to reply or to request a correction, please contact the managing editor, Viv Regan.