The sexism of Safe Spaces
Students' unions that want to 'protect women' are turning the clock back.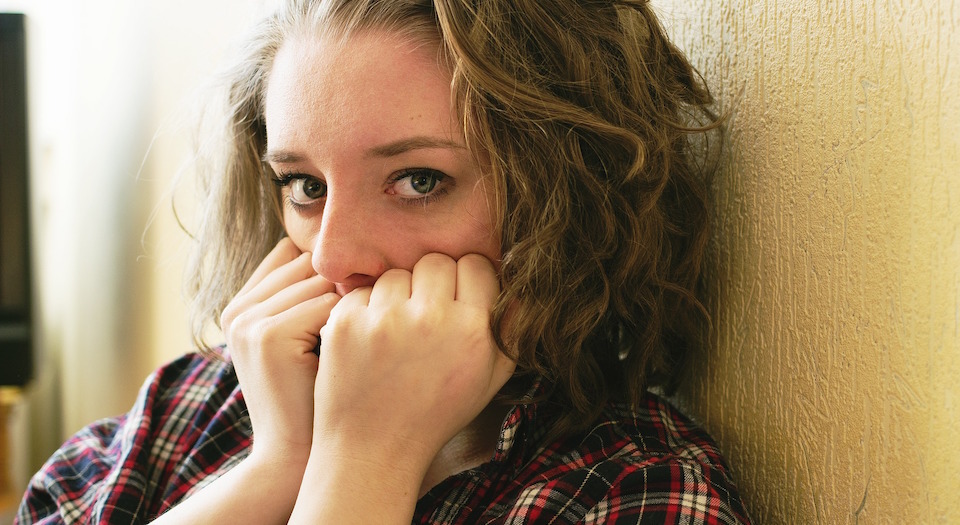 Ahead of spiked's conference 'The New Intolerance on Campus', taking place in London on 17 February, some of the speakers will kick off the discussion here on spiked. Here Ella Whelan looks at the reactionary nature of Safe Spaces.
Safe spaces first appeared on campus in the Seventies as 'women's centres'. Back then, a safe space was designed to protect women from physical harm, as well as helping with academic problems. Today, the safe space has taken on a much more ethereal and wider-reaching role, protecting students from mental harm – from words, feelings and images.
In the past, safe spaces were confined to one area – a building where supposedly troubled students could go. The contemporary safe space sprawls across entire campuses, following students into classrooms, bars and even bedrooms. Take the following from Bristol University students' union: 'Being a safe space means that each and every member feels welcome to participate in empowering, non-judgemental and non-threatening discussions, activities, services and events.' The safe space is no longer a specific hiding space for students; it's a general way of life at university.
Safe spaces mirror the sexism women fought against in the past. Universities and students' unions now deem women too vulnerable, too weak and too scared to manage university life without bureaucratic structures to protect them from other students. Living on many UK campuses today is like living in a Jane Austen novel, except it's not a patriarchal society confining women to the safety of the drawing room; it's their own peers.
In October 2013, the University of Swansea students' union refused to give the Pole Fitness Society official SU status. SU officials ruled that female students didn't realise how 'pole fitness' was damaging them: 'Although "pole fitness" is sold as an empowering activity, we believe that women have been deceived into thinking this is a way of taking charge of their sexuality and their own decisions.'
Not only did Swansea think women were stupid enough to be hoodwinked into joining the 'multimillion-pound sex industry' — they also passed bans on lads' mags and 'pre-loading' (drinking), because they decided that women needed a 'student experience free from inequality, sexual oppression and objectification'.
In November 2014, a debate on abortion was cancelled at Oxford University because protesters objected to the two speakers being male (one of them was spiked editor Brendan O'Neill). First-year student Niamh McIntyre, who instigated the protests, told the Independent that she had decided to shut down the debate because 'it would make me feel threatened in my own university; as a woman'. As a woman, McIntyre felt threatened by the fact that two men were going to have a conversation, that 'their words and views might hurt women'. Not that their words would hurt women, but might hurt women.
In October 2015, the University of Cardiff students' union made the headlines for trying to ban feminist Germaine Greer. Greer's talk, entitled Women and Power: the Lessons of the 20th Century, was protested against because of Greer's 'misogynistic views towards trans women'. According to the SU's women officer, Greer had 'no place in feminism or society' (despite her longstanding work as a feminist). Previously, Cardiff had banned un-PC comedian Dapper Laughs for the same reason – his presence on campus would supposedly marginalise and threaten women. Quoting its 'Anti-lad-culture policy' and 'Zero-tolerance policy', which protect women from being exposed to rude words and pictures, the SU stopped Dapper Laughs from performing.
In the past three years, UK universities have also banned pop songs, costumes and sunbed advertisements in accordance with safe-space policy and in the name of protecting women from mental harm.
Safe spaces undermine the freedoms women have fought for. Arguing that women are 'triggered' by words, sounds or images revives the sexist cliché that women are hysterical, unpredictable and unable to control their emotions. The idea that magazines, naked boobs or racy chants make women feel unsafe suggests women are too weak to slap a man if he says something unpleasant. But the most reactionary function of the safe space is that it closes women off from public life – shutting them back in the metaphorical home. Women are big enough, tough enough and ugly enough to be exposed to just as much public life and debate as men are. For decades, women fought for the same freedoms as men – safe spaces turn back the clock.
Ella Whelan is staff writer at spiked. Follow her on Twitter: @Ella_M_Whelan
Ella will be speaking in the session 'Safe Spaces: education or therapy?' at the spiked conference 'The New Intolerance on Campus' on Wednesday 17 February at Conway Hall in London. Book your tickets now.
To enquire about republishing spiked's content, a right to reply or to request a correction, please contact the managing editor, Viv Regan.