How 'progressive' education patronises the poor
The only responsibility schools have to working-class kids is to give them a good education.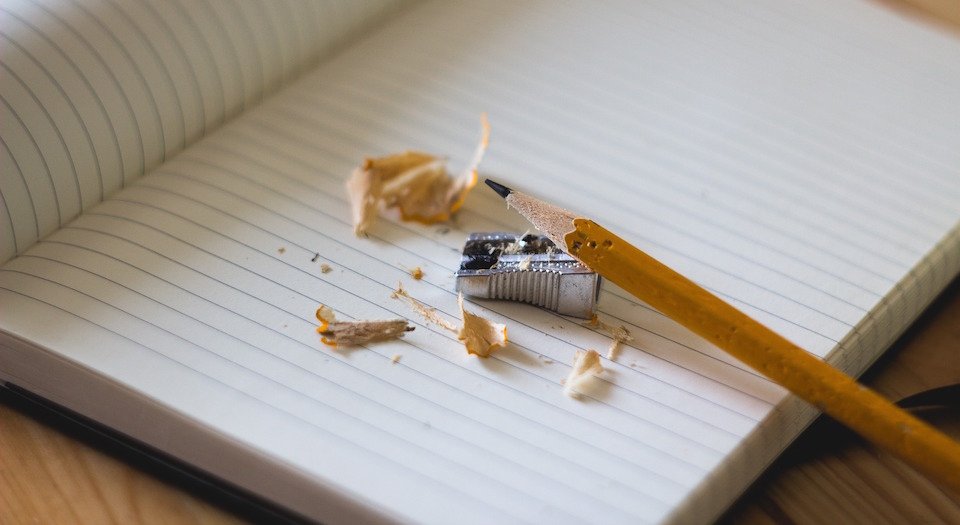 Deprivation is, it seems, destiny for children in British schools. Or at least it is according to Mary Bousted, general secretary of the Association of Teachers and Lecturers. Bousted recently used her column in the Times Educational Supplement to berate 'those now in charge of education' who have the temerity to 'refuse to accept that teachers alone cannot compensate for the lost life chances of poor children'. Bousted is critical of those she describes as being 'great adherents of ED Hirsch and his powerful knowledge curriculum' who refuse to accept that children living in poverty 'find a narrow academic curriculum, topped off by timed exams, alien to their lives and their interests'.
Schools cannot and should not attempt to solve all of society's problems. Teachers are already expected to spend too much time promoting citizenship, character, healthy eating and anti-bullying initiatives. However, this does not mean that poverty is an excuse for low educational attainment. Children from poor families are every bit as capable of mastering a rigorous academic curriculum as their wealthier peers. Fortunately, a growing number of teachers now take this view and have high expectations for all their pupils no matter what their home circumstances might be like. Unfortunately, this group of teachers is now Bousted's sights – she accuses it of being the 'New Blob'. The original 'Blob' was, of course, former education secretary Michael Gove's derogatory label for those who stood in the way of his reforms.
If the New Blob comprises those who do not accept poverty as an excuse for low attainment, then count me in. Progressive education, idealised and promoted by the original Blob, of which Bousted was proud to declare herself a member, has become deeply entrenched in British schools. It has proved itself to be toxic to the life chances of the poorest in our society.
Back in the 1960s, prime minister Harold Wilson backed a comprehensive education system on the promise that it would effectively provide grammar schools for all. Alas, this was not to be. Instead, the knowledge-rich grammar school curriculum was attacked as 'middle class' and 'elitist'. Teachers, trained by progressive educationalists in universities, started to enshrine prejudice against working-class children into the core of the education system, at the same time as flying the banner of equality.
A commitment to teaching the 'best that has been thought and said' has been replaced by an array of educational fads. Teachers are encouraged to focus on 'relevance', only teaching topics of 'interest' to less well-off children. However, such a focus merely reinforces existing inequalities. The obsession with 'relevance' means that, by virtue of their differing experiences and backgrounds, middle-class children benefit from a richer curriculum than their working-class peers.
'Discovery' or 'inquiry' learning similarly reinforces inequalities as it promotes the view that children should discover knowledge for themselves rather than being directly taught. Instead of standing on the shoulders of giants, children end up sitting in a deep, sandy pit of their own ignorance. Is it any wonder that some give up? Our success as human beings stems from our ability to learn from, and build upon, what is already known. The focus on 'relevance' and 'discovery' is driven by a fear of authoritarianism. However, this anti-authoritarian approach to teaching is not anti-authoritarian at all; rather, it gives children power and responsibility they are unable to exercise wisely.
A BBC Panorama documentary on the state of British schools, 'The Best Days of Their Lives?', was filmed the year of my birth (1977). The programme depicted the breakdown of discipline in the classroom, which resulted from the political undermining of the authority of the teacher. Similar scenes are still being replicated today. An inability to evaluate or revise practices deemed to be 'progressive', and, if necessary, try a different approach, demonstrates the education establishment's unflinching commitment to such ideas. It also shows a wilful ignorance of the collective experience of thousands of teachers.
The failure of so-called progressive teaching methods has not led to a culture of excuse-making. 'Sort out poverty, deprivation, home circumstances, racism and sexism', the progressives cry, 'and our methods will eradicate bad behaviour and enable these children to succeed'. In the meantime, poor children are treated as collateral damage. Badly behaved pupils are allowed to disrupt the learning of other pupils and are lavished with special attention. This neither supports the child with behaviour problems nor their classmates. This common occurrence stems from the idea that educating poor children is secondary to meeting their pastoral needs. But even if this were true for a small number of children, it should not be the basis of all teaching.
Bousted is right, the 'reality of poverty is unsavoury'. However, perhaps unlike her, I have lived in poverty and had an education that transformed my life, enabling me to escape it. In order to back up her claims, Bousted must pretend that I and all those like me don't exist. Such 'progressives' fail to recognise teachers, like those that taught me, were able to guide us to repeated academic success. It's an unpleasant truth that the ideology Bousted and her supporters espouse continues to fail poor children up and down the country. Challenge government policy by all means, but remember this: it is the duty of those for whom education offered a brighter future to make sure that ladder is not pulled up.
Tarjinder Gill taught in inner-city primary schools for over a decade and is currently working on a variety of part-time projects. She blogs at Teachwell.
To enquire about republishing spiked's content, a right to reply or to request a correction, please contact the managing editor, Viv Regan.