After Cologne: where are the feminists?
Why are 'progressives' so reluctant to question what happened?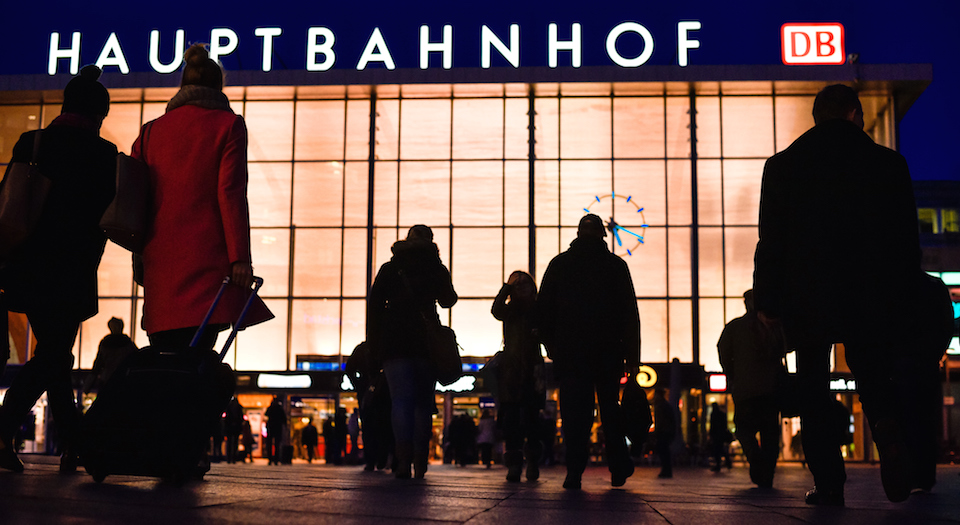 Many have been shocked this month by the wall of silence from feminists in regards to the crimes committed by men in Cologne. For people forever keen to wail in disgust at such appalling transgressions as pink razors, wolf whistles, being complimented on having lost weight, having their knee touched by a DJ in 1967 and other such 'everyday sexism', you'd think feminists would be the first to speak out about women being groped, molested and assaulted in public.
We've been shocked, but not surprised. That the culprits were mostly of North African descent precludes any honest discussion among 'progressives' for fear of being deemed racist. The Swedish police hushed up similar events for the same reason: better to ignore or hide unhelpful or dangerous facts than to discuss the truth. Cowardice and evasion are par for the course when it comes to the liberal left these days, who are far more concerned with their public standing as caring 'Good People' – in contradistinction to conservatives, who are deemed selfish 'Bad People'. I salute the courage of anyone who moves in polite North London circles who uttered this month: 'You know? I think it's because North Africans are culturally backwards when it comes to women. I don't think Islam helps, either.'
Then there is a desperate desire among the modern left to abide by the creed of 'white male privilege'. What happened in Cologne doesn't fit into this ideology – being neither white nor privileged – hence the contorted attempt to rationalise the incidents. It must be media invention. Or something to do with the legacy of colonialism. The perpetrators are men foremost, and race and religion are of secondary importance, relevant only to the awful white xenophobes on Twitter luxuriating in all their privilege. This is what happens when people mentally imprison themselves in ideology.
How did feminism become so insular and deceitful, and progressives so craven and cowardly? We should blame the 1960s, when the 'personal became the political'. Not forgiving, metaphorically, the French workers refusing to open their factory doors in solidarity to the rioting students of 1968, the modern left started to become ever-more detached from the working class, fulfilling instead the libertine dream of 'self realisation'. Later seduced by myopic identity politics, so-called progressives have become increasingly preening and self-consumed. Believe it or not, there was a time when feminists wanting to make a point didn't feel the need to take all their clothes off in public. There was also an era when people who campaigned for equality weren't all brittle-minded, middle-class cry-babies. Feminists used to see themselves as active subjects engaged with the outside world, not insular, helpless objects of the power from without.
Once the left spoke of 'producers', now it speaks up for ethical 'consumer rights' and 'personal choice'. Once the Labour Party was the party for the workers, now it speaks from above on behalf of people on benefits. As much as the Corbynistas and the Labour right protest at their differences, both marshal support from the liberal bourgeoisie who see in voting Labour a means to discharge guilt for being rich. Labour is a Whig party now in all but name. Feminism is as middle-class as the Suffragette movement. So don't expect any honesty about Cologne from these haughty, detached 'progressives'.
It is a lazy axiom that right-wing people are more self-centred, but for some decades it's been 'progressives', straight out of public school, who are more concerned with their public reputation. They go on demonstrations, sign petitions, love refugees, express sympathy for every fashionable cause, apologise for historical wrongs that they didn't carry out, bump into ethnic minorities on purpose so they can say 'sorry' (or simply say sorry for being white in the first place). They will do anything except say something that might have them lose face in public – like tell the truth when it's inconvenient.
---
Sexist shopping
Pink razors are more than just an example of 'everyday sexism': they are a symbol of capitalist exploitation. According to a Times report on Tuesday, women are being charged up to twice as much as men for a range of products aimed at women, such as pink razors and 'pens for women'. Caroline Dinenage, the minister for women and equalities, says she is 'deeply concerned by any suggestion that women are being treated unfairly', while Kate Green, the shadow equalities minister, said that Labour would press for the government to act.
This is akin to saying 'something must be done' about Waitrose being more expensive than Aldi. If women feel they are being over-charged, they should shop more shrewdly. As female letter writer put it in The Times: 'If women are prepared to pay more for pink pens and razors, more fool them. It's called consumer choice.'
On the other hand, if women want to pay more for an object they find more aesthetically pleasing and more 'feminine', that, too, is up to them. Either way, the idea that this gender disparity in prices necessitates government intervention on behalf of women is but further evidence of feminism's passivity.
---
January is the deadliest month
Lemmy, David Bowie, Alan Rickman, the guitarist from The Eagles, what's-his-face from Mott The Hoople: why, God, why? Why have you taken so many of the great and the good from us already this year. Why not David Cameron instead? This seems to be the consensus over the spate of celebrity deaths this year.
I used to work on the obituary desk of The Times, and January was always the busiest time of year for deaths. Our suspicion was that those on their way out sought to celebrate their last Christmas with their family before losing the will to live come the new year. Then there was the January weather, with all its freezing temperatures and airborne diseases.
It seems that science has proved us right. 'Why January is the month you're most likely to die', ran the headline to an article in the ever-cheery Daily Mail this week, explaining how a combination of weather, debt, post-Christmas blues and failed New Year's resolutions make this the deadliest month.
The hyperbole surrounding the current spate of passings is reminiscent of that imitation tabloid story from Viz about 'The CURSE of Dad's Army' and its 'host of promising, young actors… stolen from us too soon': John Laurie dying 'at the tender age of 83', Arnold Ridley 'an angel aged just 88' and Clive Dunn 'snatched away, barely 92'.
Patrick West is a spiked columnist. Follow him on Twitter: @patrickxwest
To enquire about republishing spiked's content, a right to reply or to request a correction, please contact the managing editor, Viv Regan.