The tyranny of Safe Spaces
Illiberal students are taking their cue from an increasingly illiberal society.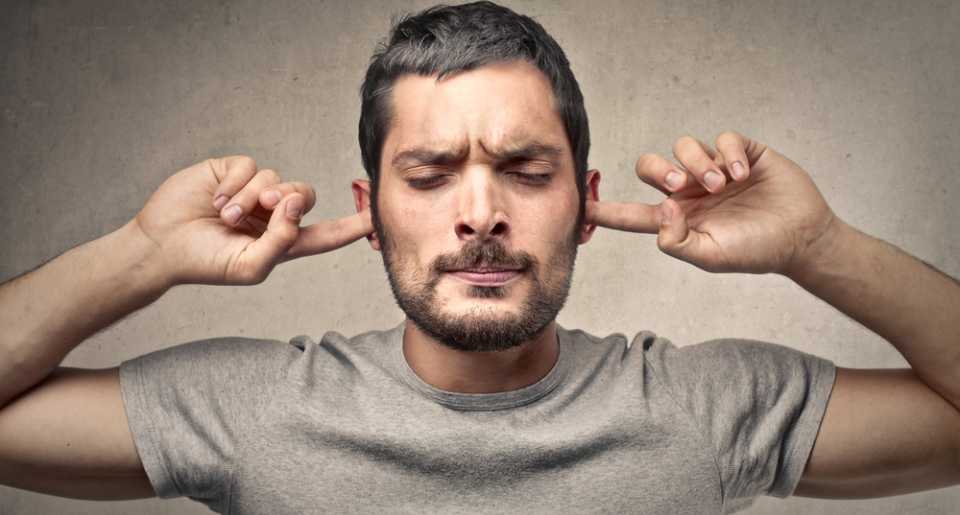 The academic term has barely started, and the campus-censorship debate is already blazing. Going on the coverage splashed across the national media in recent weeks, you'd have thought the Stepford Students had declared their own Caliphate. In fact, they've just been doing what they've always done – only now everyone seems to care.
At the centre of it all is Rhodes Must Fall, an Oxford student campaign that is calling for the statue of Victorian-era colonialist, Cecil Rhodes, to be removed from Oriel College – a college that was built using his ill-gotten gains. Led by Ntokozo Qwabe, a South African student who was inspired by the RMF campaign at the University of Cape Town, it is calling on the college to remove the statue and destroy it, or, maybe, put it in a museum. While Oriel has said it will consider putting up a plaque, to 'contextualise' the statue, Historic England has insisted the statue should stay as it is.
The RMF crew's arguments are drenched in a mix of entitlement and victimhood, and underpinned by the notion that hearing an idea you disagree with, or seeing a statue that makes you bristle, is the equivalent to being punched in the face. 'There's a violence to having to walk past the statue every day on the way to your lectures. There's a violence to having to sit with paintings of former slave holders while writing your exams – that's really problematic', said an RMF campaigner on Sky News.
This latest campus dust-up has had the commentariat talking and arguing for weeks. National newspapers have been reporting on Qwabe's Facebook spats; RMF stalwarts have spoken on BBC Radio 4's Today programme; and now Oxford bigwigs have waded in, slamming these Year Zero students for their illiberal and authoritarian ways. Oxford's new vice-chancellor, Louise Richardson, used her installation ceremony this week to call on Oxford students to broaden their minds. Meanwhile, Oxford chancellor and former chair of the BBC Trust, Lord Patten, suggested that students should feel robust enough to come to terms with the ills of the past; he said that if they don't want to engage with difficult ideas, then they should go and study in China.
Aside from some awkward comments about why universities should 'never tolerate intolerance', and should be 'institutions where freedom of argument and debate should be unchallenged principles', Patten hit the nail on the head. The rise of campus censorship, and the terrifying shift from political, No Platforming censorship to the new, free-floating offence-taking culture of Safe Spaces, is not just students' union muppetry: it's also a palpable threat to the founding principles of the academy, and, by connection, democratic society.
The idea that students should be safe from the 'violence' meted out by an uncomfortable idea or a colonial-era statue, that students are, in effect, too vulnerable to reckon with dodgy ideas past and present, undermines the entire purpose of academic inquiry. The modern university, springing from the truth-seeking Enlightenment tradition, simply cannot survive if certain ideas are off the table. And the sense of entitlement the Safe Space cultivates directly stunts students' intellectual growth. That law students in the US have started to ask for the ability to exempt themselves from courses on rape, lest they become too traumatised by the subject matter, shows that wrapping students in cotton wool doesn't just hold back the march of intellectual progress; it also disarms students from functioning in the adult, professional world, and stops them addressing the problems of the present.
Indeed, though the students at the vanguard of softly-softly censorship might pose as mini radicals, standing up for the marginalised and rattling the status quo, actually Safe Spaces suffocate politics, too. You can't protest in a bubble. And you certainly can't change the world from the foam-lined confines of an SU Safe Space. Safe Spaces originated in the women's and gay-liberation movements of the 1970s. Though they were often places of physical safety – whether it be from abusive partners or violent bigots – those spaces were also zones in which non-judgemental 'consciousness-raising' was preferred over forthright debate. But, nevertheless, they were seen as a means to an end – a place in which ideas, resources and tactics for changing the world outside could be developed. Today, Safe Spaces are the end. Sealing yourself off from the world – creating 'a home' in which 'victimised' undergraduates can take shelter, just for a few years – is what these alleged progressives pour all of their energies into.
Beyond the campus-censorship debate itself, and the discussions of the purpose and soul of university life, lies a much more profound crisis. Student politicos' blithe disregard for free speech – the threat and the 'violence' they perceive in the rough and tumble of academic and political life – is an expression of a lack of belief in moral autonomy and human resilience itself. What university life once embodied was the profound intellectual, political and moral importance of taking risks, of putting yourself out there. It was a space in which the 'wild living intellect of man', as Cardinal John Newman put it, could be cultivated. A Safe Space – in which everything from sexist leaflets to colonial statues are to be shunned – can only tame, or kill, that spirit.
But this crisis of autonomy is not just confined to the ermine halls of Oxford or to SU AGMs across the country. In all corners of modern life, risk-taking is discouraged and resilience is undermined. Though we might balk at the blue-haired intolerance of self-proclaimed campus leaders, they weren't beamed down from space. They were educated in schools replete with anti-bullying campaigns, circle-time sessions and in-house counsellors. They became adolescents in a time when teenage relationships are painted as dangerous and wrought with 'emotional abuse'. They are citizens of a country that bans hate speech and cracks down on alleged extremists. And they have been socialised into a multicultural, identity-obsessed world in which who you are, and what you feel, is so much more important than what you think.
Here's where the tweeded chancellors now piping up about campus censorship fall short. The new flurry of student-bashing externalises the problem, painting this generation of students as a kind of generational blip. But they didn't spring from nowhere. Not only are today's campus-censorship critics unable to reckon with the totality of the crisis that confronts us, but they continue to dodge any responsibility for challenging it. On campus alone, the New Intolerance has been on the march for decades, beginning with the No Platform policy against racists and fascists in the 1970s. Yet now it is discussed as if it is a new phenomenon. As Patten said on the BBC: 'Can you imagine a university where there is No Platforming? It's an absolutely terrible idea.' Yes, and it has been in existence for 40 years in some cases.
Not only have university leaders done nothing to challenge campus censorship over the years — they barely seemed to be aware of it. What's worse, they wash the hands of the significant role universities continue to play in vetting speakers and sanitising campus life. On Monday, spiked launches the 2016 results of our groundbreaking Free Speech University Rankings. While, as our findings last year showed, students' unions and campus campaigns like Rhodes Must Fall lead the way in campus censorship, universities contribute significantly to the bans and the bureaucracy that have chipped away at student freedom. Here's hoping Monday's results will serve as another jolt to those university leaders who would rather pin the blame on students than fess-up to the role they have played in bringing about this tyranny of safety.
Tom Slater is deputy editor at spiked. Follow him on Twitter: @Tom_Slater_
To enquire about republishing spiked's content, a right to reply or to request a correction, please contact the managing editor, Viv Regan.