What Corbynistas and Blairites have in common
Lacking vision, all sides of Labour now rely on skulduggery and bitching.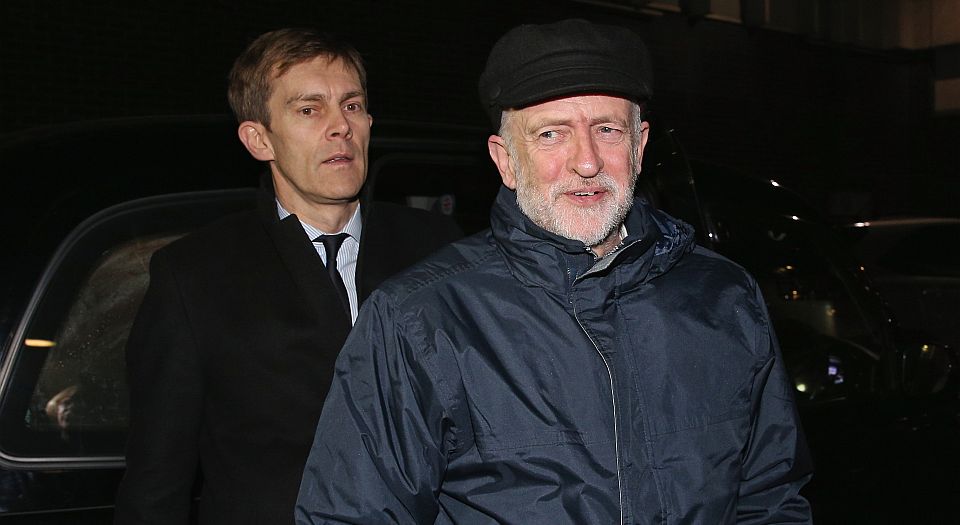 It seems there's no rest for the main players in the Jeremy Corbyn soap opera – they don't even get Christmas and New Year off. That's right, as a sodden 2015 drew to a close, there they were still at it, still backbiting, still leaking and counter-leaking, and still boring the rest of the UK rigid.
The Christmas and New Year edition of Labour's infighting has focused on Corbyn's potential shadow-cabinet reshuffle. Corbyn's aides and supporters had apparently let it be known to their friends in the press that those shadow ministers who have proven particularly obstreperous under Corbyn, bitching and briefing to their own media pals, and, come the vote on airstrikes in Syria, voting against their own leader, could find themselves with Corbyn's sandal up their backside – a retinue of never-has-beens to be replaced by a bunch of never-will-bes.
According to Labour's gossips, Maria Eagle, the shadow defence secretary, could find herself swapped for Clive Lewis, an MP of eight months standing; Hilary Benn, shadow foreign secretary, could give way to the mighty Emily Thornberry, an MP most famous for tweeted jibes about White Van Man; and chief whip, Rosie Winterton, could also find herself on the wrong end of The Bearded One's wrath.
Or so the sneakily leaked rumours run. The assorted anti-Corbyn factions, or the parliamentary Labour Party, as they're collectively known, have been quick, and eager, to respond. This 'revenge reshuffle', they say, shows what a dictator Corbyn can be. He wants to drive his internal opponents into obeisance, or, failing that, on to the back benches, and he and his team are not shy of leaking and briefing to the press in order to achieve these ends. What a dastardly hypocrite Corbyn is, they claim. He banged on about a 'kinder politics' when running for leader, and now look at him, acting the mean guy.
Pat McFadden, the shadow Europe minister, told BBC Radio 4's Westminster Hour that '[Corbyn's] whole career is based on disagreeing with party leaders so I think there is a danger for him… in carrying out a reshuffle as a punishment for shadow ministers who disagree with him… [He] could end up looking petty and divisive.' Somebody called Michael Dugher, the current shadow culture secretary, who is also now under threat, said the 'revenge reshuffle' would leave the party with a 'politburo of seven' and looking like a 'religious cult'.
Ed Miliband-supporting MP Jon Cruddas also rounded on Corbyn: 'I'm worried that this just reinforces this sort of drumbeat which is internally focused, which is factionalised, which is sort of symptomatic of a coarsening language and a lack of ideas at the top of the party.' And to top it off, in waded Lord (of Darkness) Peter Mandelson, who accused Corbyn of playing games in order to 'remind his colleagues of their vulnerability'.
Yet what the anti-Corbyn army doesn't seem to grasp is that Corbyn is not doing anything new by unsettling internal opponents. In fact, in the manoeuvring and scheming, in the sidelining of opponents, he is simply continuing the worst traditions of New Labour. And the likes of Cruddas, Dugher, who was a senior adviser to Gordon Brown until he became an MP in 2010, and Mandelson, one of New Labour's chief architects, know that better than anyone.
They have been part of the hollowed-out Labour Party; they have, at some level, understood that it was not so much a movement as an electoral machine, a sightless, rootless party which exists not for some grander societal purpose, but for itself, for its own self-perpetuation, its own electability. And they have long grasped that politicos' principal allegiance, in lieu of 'ideas at the top of the party', is both to their own self-advancement and to those in whom they see this self-advancement best served: the guy-most-likely-to, or, as with Brown, the guy-in-charge. As spiked's Mick Hume wrote, '[Party] affairs have come increasingly to resemble medieval court politics, in which gangs of courtiers coalesce around claimants to the throne and manoeuvre for the crown'.
Labour's courtly battles, its internal office politics, its spindoctoring, its backstabbing and bitching, has long stood in for the 'lack of political ideas at the top of the party'. Indeed, office politics seems to be what now sustains Labour, giving it just about the only dynamic it possesses. Through the Blair and Brown years, office infighting provided political commentators with the illusion of an ideological battle for the (absent) heart of Labour. But it wasn't really underpinned by any great argument over ideas or where Labour was heading. It was personal, a battle of careerists, not ideas.
For instance, as Brown's biographer Tom Bower recorded, Brown, when he was Blair's chancellor of the exchequer, secretly urged Labour MPs to vote against his own government's proposals for foundation hospitals as a way of undermining the prime minister and getting their own back for the Iraq War. Not that Brown and pals were against the Iraq War on political-moral grounds; no, they were against it on electoral grounds – it played badly to the public. And it is this office politicking, this 'petty and divisive' scramble for senior management positions, and for re-election, that has driven New Labour on, from the Golden Era of Blair and Brown, through the years of Red Ed, and now into the Age of Corbyn.
So Corbyn, who now finds himself immersed in the high-end office politics of the Labour electoral machine, is not doing anything out of the ordinary. He's merely doing what Labour politicos have done ever since the party began to exist primarily for itself, rather than for something beyond itself. Yes, those slamming Corbyn for trying to silence internal debate do have a point: it is an undemocratic move. But coming as this criticism does from those who have been party to the behind-the-scenes conniving and scheming that has increasingly come to dominate Labour over the past couple of decades, it's difficult to take seriously. The likes of Mandelson, Dugher, Burnham and Benn certainly know what a dissent-crushing, debate-silencing party autocracy looks like: they have been up to their necks in one for years.
Tim Black is editor of the spiked review.
Picture by: Dan Kitwood / Getty Staff
To enquire about republishing spiked's content, a right to reply or to request a correction, please contact the managing editor, Viv Regan.