St Helena is no paedophiles' paradise
How a charity and two social workers succeeded in witch-hunting an entire island.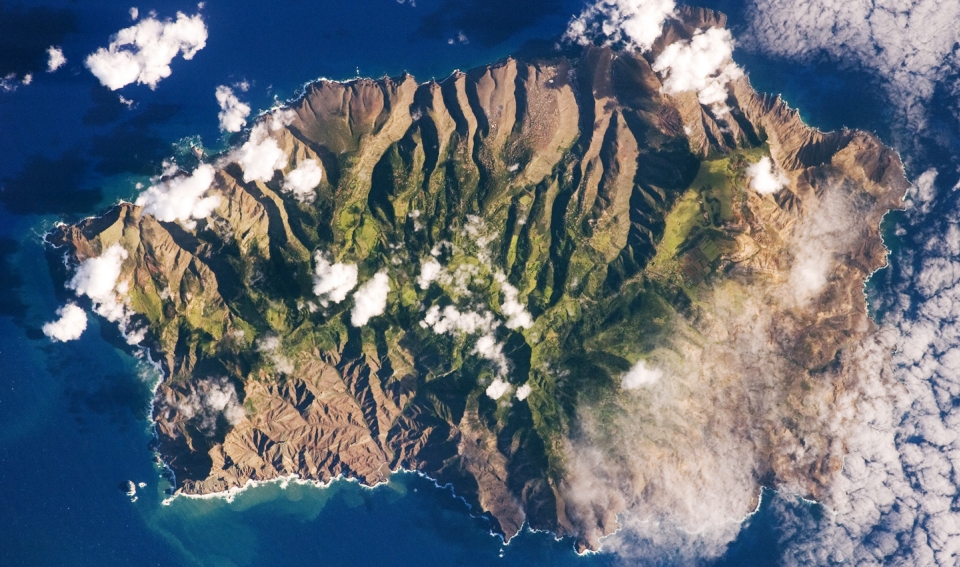 On 10 December, the British government published a lengthy official report led by Sasha Wass QC into allegations that one of its dependencies, the island of St Helena, was a paedophiles' paradise.
This inquiry was initiated following sensational claims in the Daily Mail last year that child abuse was rife on the island, and that corruption was everywhere, and that Freemasons were involved in cover-ups. The source for these claims was a confidential report from a child-protection charity, the Lucy Faithfull Foundation, which had been leaked to the Mail. Girls were raped on their way to school and teenagers were traded for food, it was alleged. An unnamed policeman was quoted as saying that there were 'dark forces at work'.
The truth was that the charity's own report was badly flawed. Worse, it had been hijacked by a disgruntled British social worker named Claire Gannon, who had been sent to St Helena in 2013 to reform its social-services department, which was in chaos. Unfortunately, she had fallen out with members of the local police service, and her position there became very difficult. She, and a colleague whom she had introduced to the island from the UK, Martin Warsama, both took proceedings in the employment tribunal after leaving their employment. She leaked the report to help bolster their claims. Her lawyer then published it on his own website.
St Helena is a tropical island, about the size of Bute in Scotland. It has a population of 4,000 people, of mixed-race descent. It is the fifth most remote island in the world. It can only be accessed by boat from South Africa. It is not financially self-sufficient and relies on the UK to fund its public services. The nearest island is Ascension Island, which has a military airbase and is used as a staging post en route for the Falkland Islands.
There were undoubtedly some serious problems with arrangements for social-care services on St Helena. Between 1998 and 2012, 34 official reports had been compiled detailing problems and making recommendations for reform. A constant theme was a lack of resources and qualified social workers. But despite all these words of warning, problems remained. Among other difficulties, health and social-care services were woefully underfunded. The local hospital lacked even rudimentary facilities: 'there was only enough running hot water for one bath; the dishwasher and bedpan washer had been broken for three years; the hospital relied on the charitable donations of others for fundamental equipment.'
A residential unit for the disabled, Barn View, was described as dark and cold, plagued by flies and smelling of urine. The inmates were acknowledged to be suffering from neglect in an official report dating back to 2002. It took the latest inquiry to spell out that one of the patients there, named only as Adult M, was literally wasting away. When a medical team was finally summoned to attend her, they found her skin condition so bad they thought she had gangrene. The QC's report found that her neglect 'should be a matter of lasting shame to the St Helena government'.
In essence, the report's authors concluded that the principal problems with the island were bad management and a lack of strategic organisation. It said that St Helena's governor needed to be a shirt-sleeves manager, and not constantly refer problems back up to Whitehall. But it rejected the wild claims of corruption and rampant child abuse.
In fact, the report thoroughly debunked the visiting social workers' accusations. It said: 'An average of seven cases per year of child abuse challenges the false impression produced by media reports of a culture of paedophilia on St Helena.' Rather, it said, the evidence of sexual abuse of children was largely confined to a few pockets of deprived families living in isolated parts of the island.
The report was extremely critical of the two visiting social workers, calling them incompetent. They had focused on historical cases rather than current ones, and had not provided effective management or training of staff. Unsurprisingly, local staff did not appreciate their efforts. One complained that Warsama came and went as he pleased, wore jeans and flips flops and was nasty and rude. The report examined in depth a number of cases in which they had been involved and was highly critical.
The Lucy Faithfull Foundation report had been commissioned previously as one of the neverending saga of reports on St Helena. It was instigated following a complaint by a former police officer to a UK MP. Although it was critical of Barn View, it did not attribute any responsibility to Gannon, who was nevertheless tasked with overseeing it. On the contrary, it was extremely partial to her. She, in turn, heavily influenced the direction and content of its report, which reported anecdote as fact. It made sweeping and very serious accusations against a number of police officers, including accusing one of having sex with underage girls, without giving any of them an opportunity to comment. Yet the foundation had not been asked to investigate policing on the island. Overall, its own report had caused serious harm to the people of St Helena.
But the unfounded attacks levelled by Gannon and Warsama in their tribunal claims were even more harmful. The Wass Inquiry said that 'the substantive allegations made by Gannon and Warsama are unfounded and untrue, and amount to a malicious and vindictive attack on St Helena, its government and its people'.
What this unhappy saga shows is that cavalier accusations of child abuse can be deployed as a weapon by aggrieved souls to deflect attention from their own deficiencies. The Wass Report is to be commended for its clear-eyed and rigorous appraisal of St Helena's problems. It shows that those in the child-protection world can be so preoccupied with the notion that child abuse is everywhere that they fail to see the wood for the trees. St Helena has been repeatedly badly let down, and it is high time that the UK government makes amends by putting proper resources into this distant island.
Barbara Hewson is a barrister. Her views here are personal.
To enquire about republishing spiked's content, a right to reply or to request a correction, please contact the managing editor, Viv Regan.