James Deen: the injustice of Twitter trials
The rape-culture crusade has ushered in a new era of mob justice.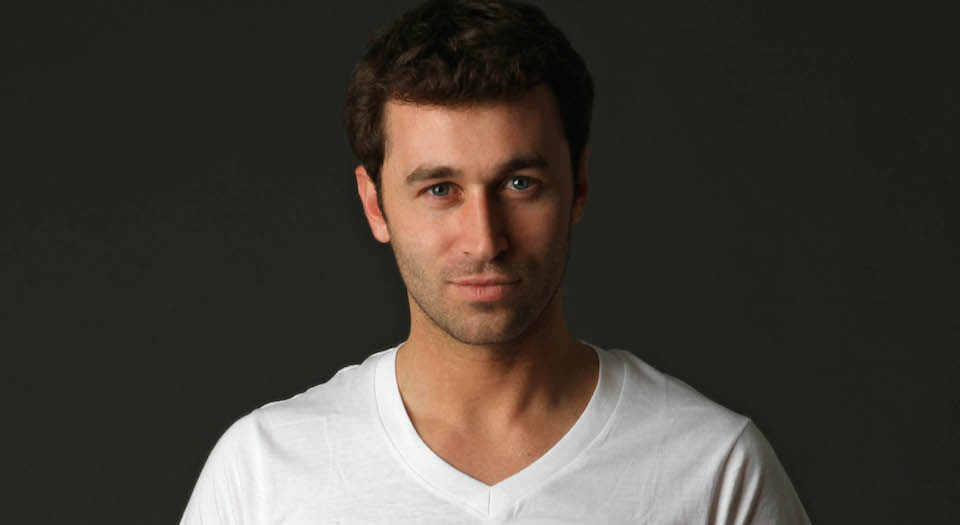 The world of adult entertainment has been rocked by allegations of rape and sexual violence against one of its biggest stars. James Deen, variously called the Tom Cruise and Ryan Gosling of porn, was accused by his ex-girlfriend and fellow porn actor, Stoya, earlier this month. Deen had developed a reputation as a 'feminist porn star', often including disclaimers in his films that everything depicted was completely consensual, and advocating for greater awareness of consent and sexual violence. Stoya took to Twitter and denounced Deen, accusing him of holding her down and raping her 'while I said no, stop, used my safe word'. The tweet has been retweeted over 11,000 times. And there are now a total of 10 porn actresses who have come out and accused him of similar crimes. One woman, Tori Lux, posted an online essay accusing Deen of pinning her to the floor during a film shoot and hitting her on the head.
These accusations led to an online rush to express support for the women making them. An article in Time claimed the case represented a 'shift in rape culture' in which a 'tidal wave of women's truth' was 'washing away the detritus of lies about sex and violence'. The article appeared to have the case against Deen all sewn up, arguing that because between 0.2 and 8 per cent of rape allegations are false, Deen was probably guilty. Another writer said, 'I don't need Stoya or any woman to "prove" that she has been raped for me to believe her… I BELIEVE WOMEN. Period.' The hashtag #IStandWithStoya began trending, with one tweeter claiming that if you questioned the truth of the allegations then you were 'part of rape culture'. The fallout from the tweets has been swift: Deen has had his sex-advice column with a women's magazine pulled and he has resigned from the Adult Performer Advocacy Committee.
Make no mistake: what's happening to James Deen and others who find themselves on the harsh end of the Twitterati is terrifying. Deen's is just the latest case of an allegation of serious sexual violence playing out in the kangaroo court of social media, in which the presumption of innocence and due process are routinely ignored. Sadly, these informal Twitter courts are becoming more popular. Deen's case mirrors that of Jian Ghomeshi, the Canadian talk-radio host, who was subject to an allegation of sexual assault in a newspaper at the end of 2014. Shortly after the story was published, the hashtag #BeenRapedNeverReported began trending, with women posting allegations of sexual violence that they had not taken to the police. Ghomeshi has now been charged with sexual assault. Last year, 23-year-old YouTuber Sam Pepper was accused by a young woman in a lengthy YouTube video of raping her. The video received over two million views. But when the Los Angeles police contacted the woman, she refused to proceed with a complaint.
These Twitter tribunals pose a significant threat to justice. By plastering allegations all over the internet, by throwing opinions and judgements on to any available social-media platform, those making allegations and their supporters risk seriously prejudicing any future trials that may come as a result. When these allegations are made, the internet becomes awash with all kinds of potentially inadmissible evidence, which any defence lawyer worth their salt would point to as potentially prejudicial. Worse, the online scrutiny these allegations receive may work to undermine the credibility of these women. What if they say things at this stage that are inconsistent with what they may say later on? We may be very keen to 'believe' Deen's accusers, but if he is ever to receive a fair trial they will have to convince a jury of his guilt. This will be a lot harder if they have shown themselves to be unreliable on Twitter or in the celebrity gossip pages.
The use of statistics in the discussion of Deen's case, and other cases in which people rush to 'believe at any cost', has also been revealing. It is often said that a low number of rape allegations are false, and so most allegations of sexual violence are likely to be true. But the important caveat to the statistic that the Time piece and others missed was the word 'provably'. It is true that only 0.2 to eight per cent of rape allegations are provably false. But, for obvious reasons, proving an allegation is false or misconceived is extremely difficult, perhaps even more difficult than proving an allegation to be true. Rape is a crime for which there is likely to be little objective evidence. It often comes down to one person's word against another. The whole concept of 'truth' and falsity is very difficult when considering rape: two people's perceptions of a particular interaction could be very different, with one person feeling as though what occurred was consensual and the other genuinely believing otherwise.
This is especially true in Deen's case. Working on a porn set, in which extreme forms of sexual behaviour are far more common than in your average bedroom, means that the scope for misunderstanding, confusion and ambiguity is bound to be far higher. Once the word 'provably' is included the logic of the argument so often used to convict men like Deen completely collapses. Just because a low percentage of allegations are provably false does not mean that the rest of them are true.
But what makes these twitch-hunts even more dangerous is that we may never know if an injustice has been done. The move away from due process to online kangaroo courts means that those accused are simply punished at the behest of an online mob, without any scrutiny whatsoever, and then left to live with their sentence. If James Deen loses his career without ever going before a courtroom, we will never know whether this was a just outcome. We will just have to accept blindly the verdict of the Twitter court.
What the James Deen fiasco shows is that rape culture is a catastrophically dangerous idea. It is being used to usher in a new era of 'no smoke without fire' justice. In this world, the rush to 'believe' at all costs is elevated above the need for objectivity, impartiality and due process. We need to end the Twitter trials and give allegations of rape and sexual violence the serious and careful attention that they deserve.
Luke Gittos is law editor at spiked, a solicitor practicing criminal law and convenor of the London Legal Salon. He is the author of Why Rape Culture is a Dangerous Myth: From Steubenville to Ched Evans. (Buy this book from Amazon(UK).)
To enquire about republishing spiked's content, a right to reply or to request a correction, please contact the managing editor, Viv Regan.