We need the right to make the 'wrong' choices
The government should not dictate what we – or our children – can eat.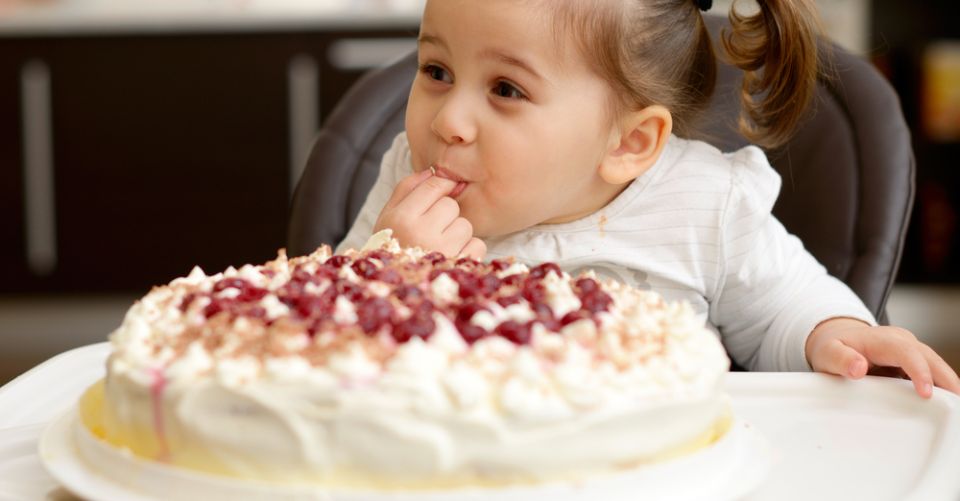 In a severe case of Something Must Be Done-ism, a committee of MPs is demanding government control of our food.
On Monday, the Commons Health Committee published its report on childhood obesity. The central premise is that although obesity is actually a very complex problem, Something Must Be Done. And it seems it must be done without regard to the negative consequences.
Childhood obesity rose sharply in the Nineties and the early part of this century. But, since 2005, rates have been either flat or falling, even if they remain much higher than 20 years ago. However, children from better-off families still have lower rates of obesity than those from poorer households. To tackle this, the committee's proposals include taxing sugary drinks, extending the current ban on 'junk food' advertising from children's programmes to all programmes shown before 9pm, a crackdown on price promotions in supermarkets, regulation of the use of cartoon characters in marketing and a state-led programme of product reformulation to reduce the levels of the 'wrong' stuff – including sugar – in manufactured foods.
Most of the attention fell on the idea of a sugary-drinks tax of 20 per cent. Such a tax would be an illiberal restraint on our choices; it would be regressive, because the poor would pay a bigger share of their incomes than the wealthy; it would be ineffective, because people would change their behaviour to get around it; and it would be unnecessary, because in most cases there are almost always alternative versions of the same products that have less sugar, fat or salt. Right next to that can of Pepsi on the shelf are cans of Diet Pepsi and Pepsi Max. If we are personally concerned about sugar, for example, we can easily avoid it.
But the broad sweep of the committee's proposals is really quite astonishing. In effect, these measures would mean state control of the price, content, availability and marketing of food. At the moment, we have plenty of choice about what we eat. We can organise our diets almost any way we choose. However, a handful of MPs (the committee wasn't even unanimous) have decided that such choice should be taken away from us – and particularly from those poorer people who have the temerity to make the 'wrong' choices.
One of the shocking things about all this is that such measures just won't work. Even when chubby children get direct intervention from doctors, it is hard to make much impact on their waistlines. Either the doctors are getting the advice wrong, in which case they could do us all a favour and butt out of our lives, or this obesity business is a much harder thing to solve than MPs and health campaigners seem to assume.
There are plenty of downsides to these proposals. The current advertising ban has made it difficult to fund children's TV programming – and extending it will do even more damage. The proposals also represent another small blow to free speech, with the government deciding which legal, widely available products can be promoted and which cannot. The attitude of the government towards the masses is neatly summed up by the idea that we cannot be trusted to see Coco the Monkey without being compelled to eat sugary, chocolate-flavoured cereal.
The idea that the government should decide what manufacturers are allowed to put into their products is even more buttock-clenchingly awful. Rather than firms creating products and seeing if we like them enough to keep buying them, the formulation of foods would be determined by a committee of the great and good. The result is likely to be less-pleasant food. In the name of protecting us from our own foolish choices, we'll be offered crap, tasteless food, with all the nice stuff – fat, salt and sugar – reduced to the bare minimum. Of all the people you don't want deciding how food should taste, it's a panel of health-obsessed puritans and hamfisted bureaucrats. It brings to mind Julian Clary's old putdown: 'Who cuts your hair for you? Is it the council?'
These proposals represent government intervention on a scale seldom seen since rationing ended in 1954. And at least then there was the excuse of being at, or recovering from, a world war. There's little chance the grandkids will be asking you what you did during the Great War on Crunchy Nut Cornflakes.
We need to push back against these petty dictators and their belief that they know what's best for us – especially when it's obvious they haven't got a clue. We should be the ones who decide what we eat and how much we eat.
To enquire about republishing spiked's content, a right to reply or to request a correction, please contact the managing editor, Viv Regan.