Cultural appropriation will eat itself
That yoga ban showed just how ludicrous it is to ghettoise culture.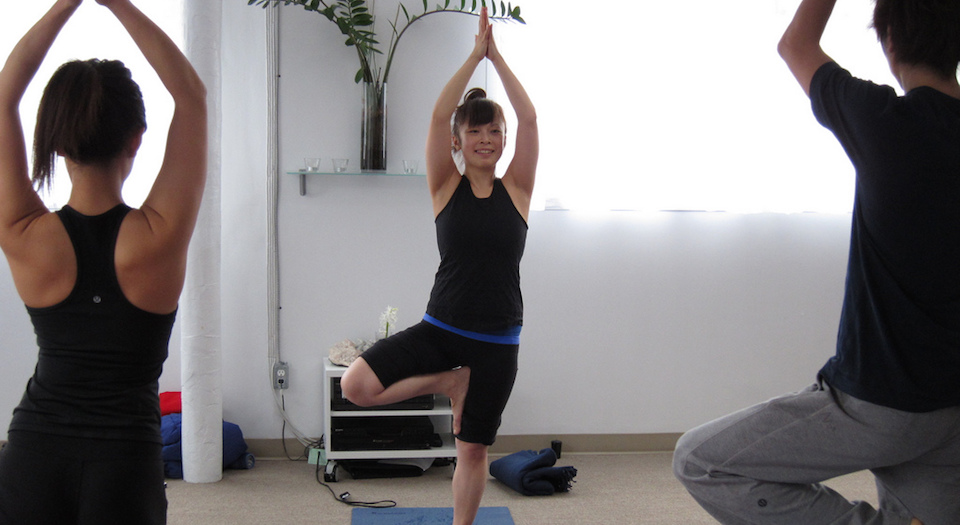 The latest target in the war on 'cultural appropriation' has been yoga, a class on which has been suspended by the University of Ottawa in Canada. 'While yoga is a really great idea', explained a staff email, 'there are cultural issues of implication involved in the practice', and which cultures these practices 'are being taken from'.
Let's be clear: there is no such thing as cultural appropriation. Why? Because 'culture' itself is the product of appropriation from the very start. Every aspect of culture comes from elsewhere. 'Your' culture isn't yours, it is the culture of your ancestors and your peers.
Cultures aren't coherent entities with solid boundaries. Like organised religions or languages, which have neither 'true' nor 'false' versions, they're organic and fluid, they mutate over space and time, like people's personalities, the shape of clouds, or the contours of our coasts. For instance, the question 'what is Britishness?' is fundamentally meaningless. What is British today wasn't what it was 100 years ago, 10 years ago or five minutes ago. It's different for every single one of us and every day. You might as well ask: 'What is the English language?'
Consider popular foods, music and entertainment. Rock'n'roll emerged from English folk music, which can be heard in The Beach Boys, Simon and Garfunkel and in songs such 'Yesterday' and 'Waterloo Sunset'. In America, these elements were fused with more rhythmic exported African music. (This is why England, unlike Ireland, has no evident, popular folk music – its music went global.) Hip-hop in America has its roots in German techo music of the 1970s. Were Public Enemy, formed by a group of middle-class black men, culturally appropriating German culture? Not at all: rap music openly flaunts its magpie nature with its samples of old rock classics.
Which culture are Germans appropriating when they eat the popular currywurst sausage: Asian culture or British culture that emerged from India? Have we, in turn, appropriated the doner kebab from its birth place, Germany, or from the Turkish immigrants who invented it there? Pizza is regarded as inherently Italian, yet tomatoes are a New World fruit. Pasta was brought to the country from China after Marco Polo.
But what of the issue of 'power' – the idea that by eating Indian food we behave like our colonial forebears? That's merely a superfluous coincidence. There's nothing remotely imperialist about a working-class Englishman eating curry made by a company owned by second-generation Indian millionaires, nor ordinary students doing yoga in that painfully polite and right-on country, Canada. As for historical 'blacking-up', that comes under the category of 'mockery'.
Like languages, cultures have no ultimate, tangible origins. They just emerge. Taken to its logical conclusion, 'cultural appropriation' is self-destroying. If everything is 'appropriated', then the term means nothing.
---
Foucault: the father of campus censorship
We have become attuned to the censorious climate emergent on university campuses, places replete with over-sensitive oafs and buffoonish demagogues who whinny about 'microaggressions'. We've become aware, too, that we have created these monsters. Identity politics and postmodernist theories of power gained a foothold in universities in the 1980s and 1990s. The secondary-school teachers and university lecturers of today drunk deep from the school of Michel Foucault, who wrote that power is ubiquitous and omnipotent. The voodoo belief in 'microaggressions' is pure Foucault: 'the self' acts not rationally because power is invisible.
Still, Michel Foucault is worth reading. His perspectival notion of truth is an interesting tool. Consider a road map of Britain, a geological map of Britain or a political map of Britain. All these maps can be true and indeed equally valid. Useful, too, is his theory of invisible power, or control exerted where it's not obvious. 'State control' doesn't just entail snooping on internet users or more CCTV cameras. State power is exercised in many ways.
If state execution is legalised murder, then taxation is extortion, imprisonment is legalised kidnapping and libel laws are censorship. If someone wrongly accused you of paedophilia or rape, in turn ruining your livelihood, would you defend that person's right to free speech? The state in Britain oppresses your right to drive on the right-hand side of the road. Gender-segregated public lavatories are a manifestation of state power, as are double-yellow lines on the streets.
Consider, too, how we internalise power or the threat of censure from others. Who hasn't thought twice before saying something in public on such matters as immigration, feminism and radical Islam? That strong power which has left so many tweets untweeted and posts unposted is indeed invisible.
Blend, however, Foulcauldian power theories with post-colonial guilt and let it fester in our current culture of megalomaniac victimhood and the result is toxic. The belief in microaggressions is one symptom. But there is an irony here. To claim you have been a target of a microaggression is to assert victim status, and therefore moral superiority. Those deemed of making this transgression, who often intend no malice, are belittled. Those who rail against microaggressions are using power to make others feel ashamed and inferior, and make themselves feel righteous. In this manner, the cry of 'microaggression' is itself a microagression. This is itself invisible power being exerted on 'the Other'.
---
Blackadder and Wooster
What a delight to see on Twitter a new generation discover Blackadder, that 1980s comedy masterpiece currently being rerun on the Dave channel. This Sunday evening's offering from Blackadder The Third, 'Amy and Amiability', is a particular favourite. Although Rowan Atkinson's Edmund Blackadder is more savagely humorous in the breakthrough second series, I have a soft spot for the third, as its set-up evidently borrows from PG Wodehouse's Jeeves and Wooster stories.
In 'Amy and Amiability', the oafish imbecile the Prince Regent (Hugh Laurie) tries and fails to seduce Amy Hardwood (Miranda Richardson), the soppy daughter of a northern industrialist. Rowan Atkinson is the patient Jeeves to the childlike, pea-brained Hugh Laurie's Bertie Wooster. (Laurie did actually play Wodehouse's likeable man about town in an ITV production.) Richardson's Amy is Madeline Bassett incarnate, Bertie's dippy would-be fiancée who believes that 'the stars are God's daisy chain' and that 'every time a fairy blows its wee nose a baby is born'.
Blackadder drew on a long tradition in which the protagonist is a frustrated lower-middle class type, whose life is blighted by dim-witted toffs or moronic proles – as personified by Basil Fawlty or Reginald Perrin. Sunday's episode had a further layer, with Blackadder feigning to be the prince in order to woo Amy, an obvious nod to Cyrano de Bergerac. See? This is how 'cultural appropriation' works.
Patrick West is a spiked columnist. Follow him on Twitter: @patrickxwest
To enquire about republishing spiked's content, a right to reply or to request a correction, please contact the managing editor, Viv Regan.