Leave me and my Coco Pops alone
The latest nannying assault on everyday pleasure is sinful.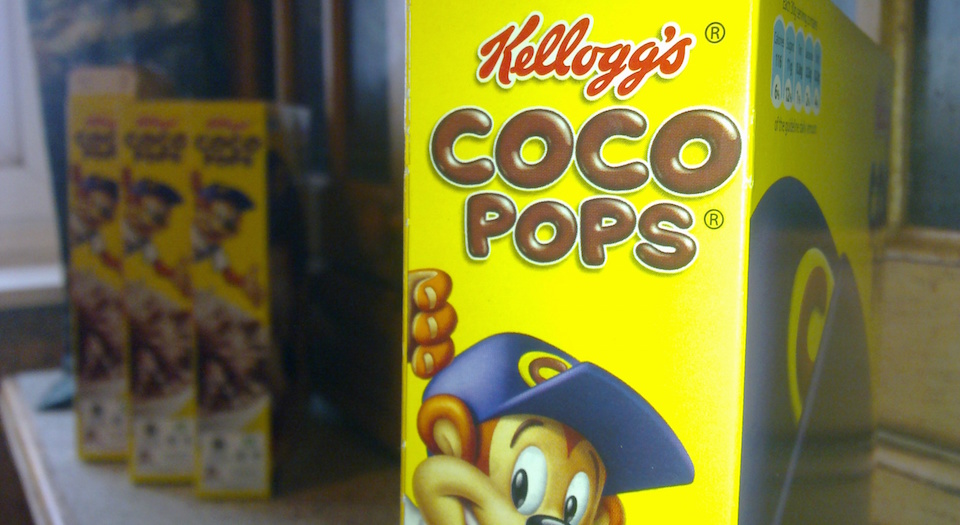 I write this munching on a bowl of Coco Pops. Given what I've read recently, I fully expect to wake up obese tomorrow morning. Yes, war has been declared on my favourite childhood breakfast cereal, and, in particular, its ever-smiling, thumbs-up-giving promoter, Coco the monkey.
The government body Public Health England (PHE) published a report last week on the importance of reducing the UK's sugar consumption, citing sugar as the main cause of the supposed obesity crisis. Chief among the PHE's suggestions are a sugar tax and restrictions on advertising of sugary foods.
Dr Alison Tedstone, PHE's director of diet and obesity and all-round strict nanny (you certainly won't get a spoonful of sugar with your medicine from her), told the House of Commons Health Select Committee: 'We think there could be bigger impacts [on sugar consumption] from getting a handle on promotions, and of getting a handle on the deep, consistent advertising our children are exposed to on unhealthy foods. The evidence is that things like those Coco Pops monkeys do engage children and affect food preference and choice.'
Tam Fry, spokesperson for both the National Obesity Forum and the Child Growth Foundation, took this to its logical conclusion and called for an outright ban on Coco the monkey.
As a life-long consumer of sugary cereals and No.1 fan of Coco the monkey, Tony the tiger, and all their pals, I am appalled. Ban them? Ban the grinning animal faces that greeted me every morning of my school days with promises of magical colour-changing spoons hidden within the cereal bag's depths, adventure cartoons on the back of the box, and cut-out tokens that promised future joys? Are they mad?
The hysteria over sugar has been going on for a few years. It reached its most ludicrous heights when a report compared sugar to heroin. While I am fully prepared to admit that sugar is a vital part of my morning routine, I do still manage to get through the rest of the day without any further Coco Pops hits and have never found myself sitting, shaking in a dark corner, having a Frosties comedown. But PHE officials clearly believe it is a danger despite plenty of evidence to the contrary. Indeed, in his excellent myth-debunking blog, Christopher Snowdon points to a study carried out by Defra which shows that sugar consumption has actually decreased by 16 per cent since 1992.
The determination to demonise one particular ingredient over all the others is a tactic in which public-health officials are well versed. In early 2015, a new report came to light that disproved dietary advice from the 1980s, which warned the public off dairy fats, like butter and full-fat milk, because of the mistaken theory that they increased the likelihood of heart disease.
In calling for a sugar tax and increased regulation of food promotions, PHE is not really tackling the obesity problem; it is simply limiting the public's personal freedom – which comes as no surprise. Public-health officials are absolutely obsessed with telling the public how to conduct their private lives, often based on little or no evidence.
At this year's Battle of Ideas festival, in a debate over e-cigarettes, I watched a panellist from the Royal Society for Public Health try to promote 'magic' nicotine-free cigarettes, in a push, not just for a tobacco-free world, but a nicotine-free one, despite evidence that shows nicotine on its own is about as harmful as caffeine.
As for Dr Tedstone herself, she is the personification of the nanny state, sternly glaring at us on the news and stepping in to tell us idiot fatties what we should and should not put in our mouths. On the subject of the apparently growing size of crisp packets, she patronisingly says, 'I don't think many of us need those crisps at the bottom of the packet'.
The idea of a sugar tax comes from the same mindset as sin taxes. That is, the government is to push up the price of products that you or I might deem recreational, like cigarettes or alcohol, but which public-health officials have deemed sinful.
Coco and friends are the sin taxers' latest target. If cereals are not banned outright, they will be taxed into oblivion, the scapegoat for the supposed obesity crisis. But a bowl of Coco Pops does not an obese child make. The main result of these regulations will be to restrict the choice of the less-well-off sections of society.
Living in an affluent country with a free market means we are lucky enough not to have to scrape by on mere rations. We can actually enjoy choice in our food shopping at cheap prices, buying not only what we need but also what we want. Removing that choice would be a step backwards.
I don't need health officials poking about in my shopping basket. As for hysterical articles comparing sugar to Class A drugs, and reports claiming less choice is better, well, I just don't swallow it. I'd rather have a bowl of Coco Pops.
Naomi Firsht is a reporter for the Jewish Chronicle and co-author of
The Parisians' Guide to Cafés, Bars and Restaurants.
To enquire about republishing spiked's content, a right to reply or to request a correction, please contact the managing editor, Viv Regan.