Parents! Make the right kind of friends – or else
A new report promotes social engineering for poor parents.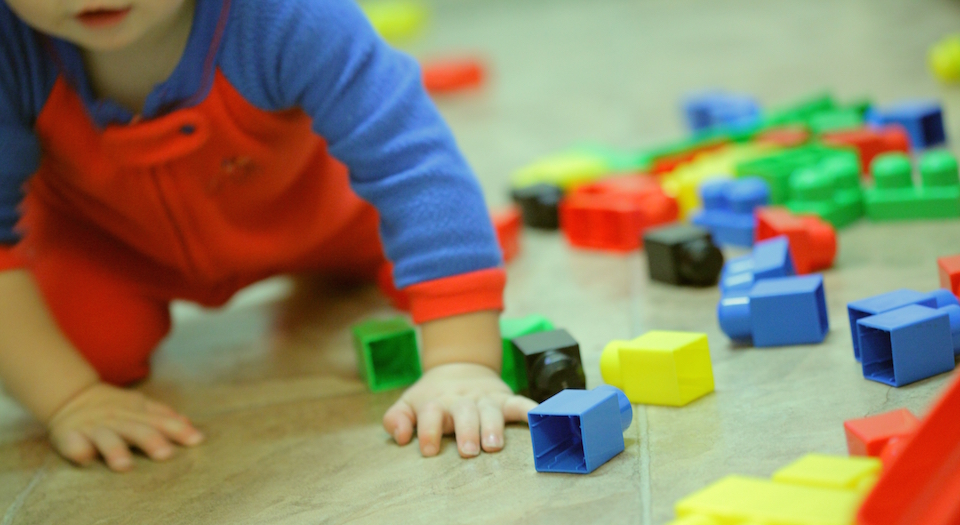 'Reducing poverty is not just about people having more money', says Ryan Shorthouse, director of Bright Blue, the 'pressure group for liberal conservatism'. But can the solution really be giving people less money, and, instead, forcing them to make more friends?
Shorthouse's new report, with the catchy title Reducing Poverty by Promoting More Diverse Social Networks for Disadvantaged People from Ethnic Minority Groups, has hit the headlines because of its proposal to remove child benefit from parents who fail to enrol their children in 'quality pre-school education'.
'All parents should know that formal childcare, as delivered through the Early Years Free Entitlement, is primarily an educational rather than a childcare service', intones Shorthouse. 'Even if parents are, admirably, caring for their young children at home, they should be expected to enrol their children in quality pre-school education for the free hours they are entitled to from the age of three, and from the age of two for the most deprived parents.'
Don't be distracted by the word 'admirably'. What it means, in this context, is 'stupidly', 'irresponsibly' or 'anti-socially'. Shorthouse insists that, in order to reduce poverty, parents need to be forced to use a 'relationship-based approach' to solve the problem of having no money. This means having a relationship with the state (via pre-school education), and other people (via their encounters with 'diverse social networks'). Furthermore, institutions such as nurseries, Sure Start children's centres and primary schools should be monitored by the education regulator Ofsted, to 'ensure these institutions attract families from wider socio-economic and ethnic backgrounds'.
As Shorthouse's think-tank is so unapologetically called Bright Blue, there might be a temptation to pass this off as yet another nasty Tory policy, designed to penalise and stigmatise poor parents because they are poor. But what is interesting is how closely the report is modelled on the ideas behind Sure Start, the flagship childcare initiative pushed through by the Labour government of 1997-2010. These ideas can be boiled down to three central assertions:
1) That the problem is not poverty, but 'social exclusion';
2) That the solution is not money, but 'social capital';
3) That being middle class is a set of behaviours that can be 'passed on' like an infection, if only people are forced into a relationship with one another.
Ten years ago, I wrote that the aim of Sure Start was not to solve the problem of child poverty, but to broker a new relationship between the therapeutic state and the vulnerable, dependent family, whose privacy and autonomy are quietly eroded under the banner of 'supporting parents as parents'. On this front, the project was hugely successful. By promoting the idea that the problem facing children from low-income families was primarily a parenting deficit, emanating from 'chaotic' home environments, the solution was conceptualised as the need to promote 'warmer' parenting styles that could be learned from contact with the professionals running Sure Start centres and absorbed from middle-class parents who might come along for some tea and sympathy.
This idea has galloped ahead under the Conservative government, which has promoted aggressive 'early intervention' policies, focusing on pre-school education as a way of getting children away from the wrong kind of influences (their parents) and into contact with the 'right' ways of thinking. Early intervention aims to 'forestall many persistent social problems and end their transmission from one generation to the next', stated the influential 2011 Allen report, Early Intervention: Smart Investment, Massive Savings. The report covered 'a range of tried and tested policies for the first three years of children's lives to give them the essential social and emotional security they need for the rest of their lives'. Making sure to cover all grounds, the report included policies for when children are older, to help them meet 'the challenge of becoming good parents to their own children'.
In this reconceptualisation of poverty as a problem of parenting behaviour, social disadvantage became 'social exclusion' – a psychological state that could be remedied by contact with official channels and approved social networks. The Centre for Social Justice, set up by the government's work and pensions secretary Iain Duncan Smith, developed this idea further, through promoting the concept of the five 'pathways to poverty' – family breakdown, educational failure, economic dependence, indebtedness and addiction.
Meanwhile, the idea of poverty as social exclusion forms the centrepiece of Shorthouse's report – only this time it is couched in the language of 'social capital'. Initiatives designed to promote 'social capital' were also beloved of the previous Labour government, because they provided a new vocabulary for social engineering. The idea being that people who have the right kind of networks will be more inclined to behave in the right kind of way, and will therefore be able to become like a middle-class person (even if they have no money). Shorthouse's report spells out what this means.
Noting that it has been found that '[h]aving two or more close friends is associated with lower likelihood of being in poverty', the report argues that 'strong social networks' are 'especially important for people in poverty', as they might not be able to afford childcare, for example, but can ask a mate to help out. But, the report argues, if poor people are only friends with other poor people, this isn't good either. What poor people need are 'diverse' social networks that, for example, 'provide essential motivation and contacts for those starting a new business' – as well as being able to help with overcoming language problems, avoiding debt, or increasing 'knowledge of healthy practices'. This is particularly the case for 'disadvantaged people from ethnic minority backgrounds'.
In this way, friendships and other informal networks are stripped to an instrumental core. The role of friends and acquaintances is presented as teaching poor people how to behave like better-off people, and the role of public services is to monitor and, where possible, enforce this engagement with 'diverse networks'. Shorthouse grudgingly acknowledges that 'the formation of relationships depends on individuals'. But the fact that he is even calling on the government to find 'policies to strengthen and, in particular, diversify people's relationships' indicates that he doesn't see individuals as having very much say in the matter at all.
Jennie Bristow is a lecturer in sociology at Canterbury Christ Church University and an associate of the Centre for Parenting Culture Studies at the University of Kent. She is author of Baby Boomers and Generational Conflict, and co-author of Parenting Culture Studies.
To enquire about republishing spiked's content, a right to reply or to request a correction, please contact the managing editor, Viv Regan.