JLaw – be a diva, not a whiner
Jennifer Lawrence should have confronted her bosses, not complained on 'Lenny'.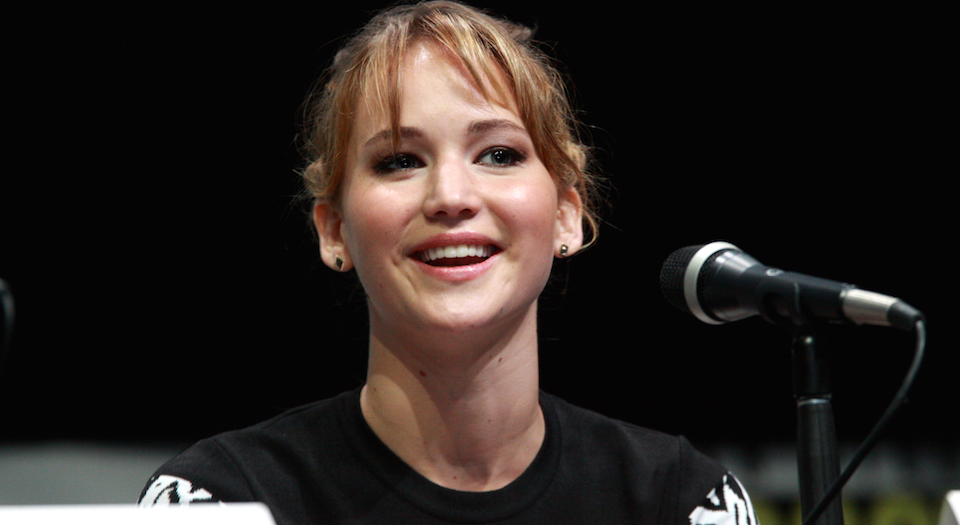 Last week, actress Jennifer Lawrence was praised for writing an 'essay' on the gender pay gap in Hollywood. In what was actually a short article for Lena Dunham's online feminist newsletter, 'Lenny', Lawrence described the moment she found out, following the Sony hack, that she was paid less than 'the lucky people with dicks' for her work on the 2014 film American Hustle. She said she was 'over trying to find the "adorable" way to state my opinion'.
Lawrence is in fact the highest-paid actress in the industry, earning '$52million last year – $28million less than the world's highest-paid actor, Robert Downey Jr', according to Forbes. On further inspection of Forbes' list of hightest-paid film stars, it seems Lawrence may be correct in claiming that, at the moment, men are better paid than women in Hollywood. Lawrence is careful to seem humble: 'I didn't want to keep fighting over millions of dollars that, frankly, due to two [film] franchises, I don't need.' But she wanted to speak about her experiences in order to raise awareness of the gender pay gap. 'With a lot of talk comes change', she wrote.
At least here, I agree with JLaw. Talking and arguing is the first step to creating new ideas. The main criticism I have of contemporary feminism is that it discourages women from listening, speaking up and fighting back. That's because it seeks to curtail what can and can't be said in front of women. But this is not what Lawrence's short tirade is about. Quite the opposite, in fact. Lawrence starts her five-paragraph-long piece by wondering 'what to complain about' and hopes that in the process she will be 'honest and open and, fingers crossed, not piss anyone off'. She describes how she is sick of being forced to stay quiet, echoing Charlotte Church's slogan from the much-photographed cardboard placard she marched with at a recent anti-austerity demo: 'I'm mad as hell and I'm not going to take it anymore.' Lawrence seems to be confused as to whether her piece should piss people off or not.
She admits that it was partly her fault she didn't negotiate a better contract for herself in the first place – apparently she was afraid of coming across as 'a brat'. She says she felt she had to be nice and polite – 'are we socially conditioned to behave this way?', she asks. It soon becomes clear that Lawrence is no longer talking about the difference in her payslip; she is talking about how women feel more vulnerable, oppressed and less capable than men.
It is depressing to see a powerful Hollywood actress accepting the idea that she can't speak up and demand more for herself. This is not the fault of her male colleagues, or even her male bosses. I don't think Jackie Collins ever cowered in the boardroom. The blame lies with the narrative of weakness propagated by contemporary feminism. It would have been so much more refreshing to hear about an actress going old-school-diva and breaking a few windows when she found out she didn't get as many millions as her co-stars. But that's not what happens today. The challenge doesn't take place when it actually matters, but afterwards, on online whinge platforms like Twitter or Lenny.
Women are perfectly capable of speaking up and getting what they want. To suggest otherwise buys into the truly sexist idea that women are somehow inherently incapable of being as ballsy as men. Yes, Lawrence has been heralded as 'brave' by fellow female stars Jessica Chastain and Gwyneth Paltrow for speaking out about the injustices faced by women in the workplace. But a far braver thing to do would have been to ring up her boss when she found out about the pay disparity and have it out with him.
Contemporary feminism encourages women to speak up, but not when it matters. The difference between confronting problems when they happen – whether that's telling the guy at the bar who won't leave you alone to piss off, having an argument with someone who has said something you disagree with in class, or meeting with your boss to voice your complaints at work – and whining about it online afterwards is that doing the latter suggests someone else should sort out your problems for you. The passive nature of 'raising awareness', blogging about #EverydaySexism or tweeting about being a victim means that women are not actively engaging in the world as powerful, capable and truly fierce active agents.
As Joanna Williams has previously pointed out on spiked, moans about the gender pay gap are largely based on myth, and the movie industry is a slightly different working environment than an office job. If the lead character in a script just so happens to be male, supporting actresses can't expect to be paid the same. And though there may be fewer female lead roles out there – especially in big-budget action films – the onus is on writers and actresses to carve out more iconic roles for women.
Lawrence calls Lenny's editor Lena Dunham a 'genius'. Maybe she is, but it's very disheartening to see the trivial, curse-word- and abbreviation-strewn weekly moan that is Lenny being held up as a source of political critique. Modern feminism seriously lacks a critical capacity – it can't muster up a significant intelligent critique of the real problems women still face. Instead, today's feminists prefer to faint with joy every time some actress stamps her foot at an awards ceremony.
There is nothing progressive or advantageous for women in acting like we can't be heard or that we are oppressed by male privilege. Women still face obstacles, of course – for instance, women are still unable to enjoy access to legal abortion without jumping through hoops. Wouldn't it be refreshing to hear a celebrity pipe up about something real like access to abortion? But today's feminists are too busy droning on about male objectification and oppression, turning bravery into confrontation-avoidance, and promoting the idea that women need a helping hand in their day-to-day lives.
Women should fight for what they need, but we should also recognise that we have never had it so good. Anything less is admitting defeat before the fight has begun.
Ella Whelan is staff writer at spiked. Follow her on Twitter: @Ella_M_Whelan
Picture by Wikimedia Commons / Gage Skidmore
To enquire about republishing spiked's content, a right to reply or to request a correction, please contact the managing editor, Viv Regan.