'Liberal academics let censorship happen'
Donald Downs on the fightback against campus authoritarianism.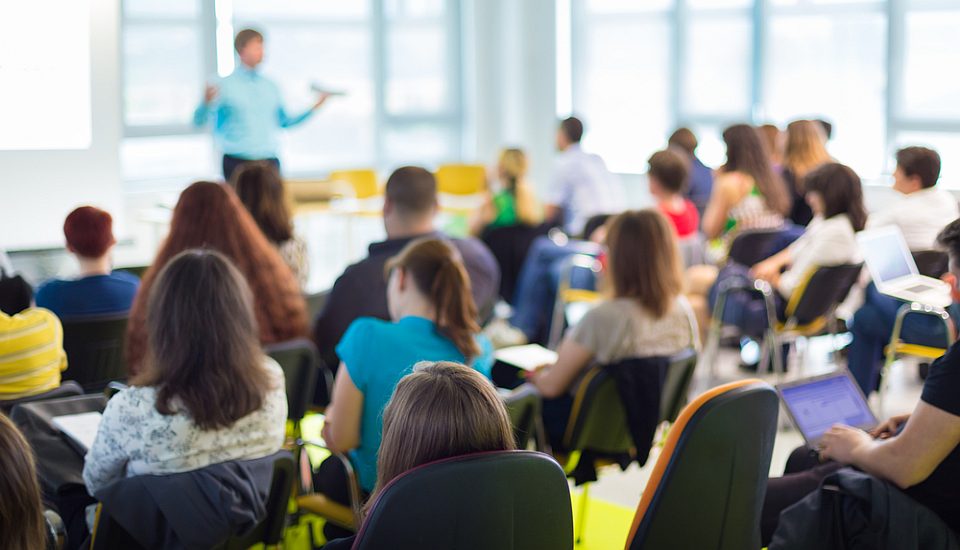 'The demand for equality that emerges on college campuses today is primarily underpinned by two things: identity politics and a perception of individuals as suffering from trauma. Students have become attached to the particular trauma they identify with; they see it as a badge of honour and any perceived slight becomes a threat to their sense of who they are.'
More than a decade after the publication of his book, Restoring Free Speech and Liberty on Campus, Professor Donald Downs is not positive about the state of academic freedom. 'Things go in cycles', he tells me when we meet. 'In the 1980s and 90s, censorship was driven by political correctness. There was some blowback and things got a little better. Now censorship is coming back as liberty and equality are increasingly pitched against each other. This time it's students who, in the name of equality, are demanding a climate free from offence, waging a war against microaggressions and calling for trigger warnings. Students are leading the way in stifling intellectual dissent and academics don't know how to handle this. Too often they just acquiesce.'
Professor Donald Downs
Downs, softly spoken and thoughtful, seems an unlikely free-speech champion. Indeed, he initially supported speech codes when they were introduced at the University of Wisconsin, where he has been professor of law since 1980. It was the experience of watching his colleagues' 'lives and careers ruined by censorship' that provoked his change of mind. Although, as he tells me, he had always been careful to draw a distinction between the rhetoric and targeted application of hate speech. In Restoring Free Speech and Liberty on Campus, published in 2004, he charts the attacks on free speech that began to take place across American universities in the late 1980s, and the campaign he helped coordinate at Wisconsin to get speech codes overturned.
Downs notes that the speech codes introduced at this time had more to do with promoting a general climate of sensitivity and diversity than with tackling specific incidences of prejudice. This broad-brush approach demanded a code to cover every eventuality and allowed policies to proliferate. The University of Michigan, he tells me, had 20 separate policies at one point, dealing with such things as climate, harassment, speech and diversity – 'they were being made up as they went along'. Although these codes were often written and implemented by administrators who had little understanding of the academic environment, Downs is clear that faculty cannot be let off the hook: 'They let this situation happen.' Liberal academics, often politically sympathetic to the issues covered, generally trusted administrators to implement policies appropriately. To criticise speech codes, Downs remarks, 'was to make a statement that you were insensitive to racism or sexism and few were prepared to do this'.
Restoring Free Speech and Liberty on Campus provides a startling snapshot of a particular point in the battle against campus censorship: 'During most of the twentieth century, threats to academic freedom came from the political right, and from outside institutions of higher learning. The new attacks on free thought that arose in the later 1980s turned this pattern on its head: they have arisen from leftist sources inside the ivory tower.' The book also provides a salutary lesson in how free speech can be regained. Downs emphasises throughout that 'rights won through politics and legislation are more likely to change people's thinking because majorities have to be convinced to agree'.
However, Downs offers readers far more than just a historical record and campaign manual. He explores the social and political developments that have resulted in censorship being seen as a progressive rather than an authoritarian force. He tells me that when a society has a strong sense of itself and of its own culture, it can afford to be tolerant of dissent. When society is not strong, but 'existentially insecure', 'illiberal elements can come to the fore and people become dogmatic'. He argues that this pervasive insecurity, which began to afflict the Western world in the late 1980s, has also had an impact on individuals. 'People have begun to feel more insecure and vulnerable. They readily identify as victims and define themselves by traumas, real or imagined.' He argues that many of the original advocates of speech codes shared a view that students needed an 'administrative apparatus to support their self-esteem, psychological wellbeing and identities'. He is clear: 'In reality this represented a return of in loco parentis legislation to campus in a new and politicised guise after its banishment in the 1960s.'
Interestingly, he locates the origins of much of today's campus censorship in the political legacy of the Free Speech Movement (FSM), the student rebellion against campus censorship at Berkeley in the mid-Sixties. Although ostensibly concerned with free speech, from the outset the movement was 'torn between libertarian and moralistic impulses'. He reminds me there was never a 'golden age' of free speech on campus and it would, for example, have been impossible for representatives of the US military to have had a platform on campus at the time of the Vietnam War. 'Free speech was important to FSM but mainly as the vehicle by which to address more substantive political concerns, including the nourishment of solidarity. Even at Berkeley, one of FSM's lasting legacies is not free speech but censorship by the students themselves.'
The influence of 'an anti-liberal New Left' led to notions of political solidarity being replaced by a concept of equality premised upon sensitivity to individual differences. Downs argues that this view, which has taken root on college campuses, demands 'ideological conformity' and 'stifles thought'. In Restoring Free Speech and Liberty on Campus, he suggests that identity politics, with its obsessive focus on what divides rather than unites people, exploits marginal differences 'to thwart the process of individual self-determination and discovery'. He is not at all opposed to diversity but he understands that 'diversity works best when it is allied with liberal principles of freedom – not when it conceives of liberal freedom as an enemy'. Ironically, this new identity-driven emphasis on equality and diversity proves to be 'surprisingly paternalistic' as it 'construes individuals as too weak to withstand the rigours of critical discourse'.
Downs is pleased to see signs of an emergent backlash against campus censorship. But he's adamant that it's the views underpinning censorship that really need to be challenged. He has the intellectual and political insight needed to pick apart the identity politics and the perception of trauma that has infected university communities. Restoring Free Speech and Liberty on Campus is a great starting point for those prepared to join him in battle.
Joanna Williams is education editor at spiked. Her new book Academic Freedom in an Age of Conformity: Confronting the Fear of Knowledge will be published in January.
To enquire about republishing spiked's content, a right to reply or to request a correction, please contact the managing editor, Viv Regan.