Chrissie Hynde unedited
The Pretenders' singer's memoir is honest, intrepid and in need of an editor.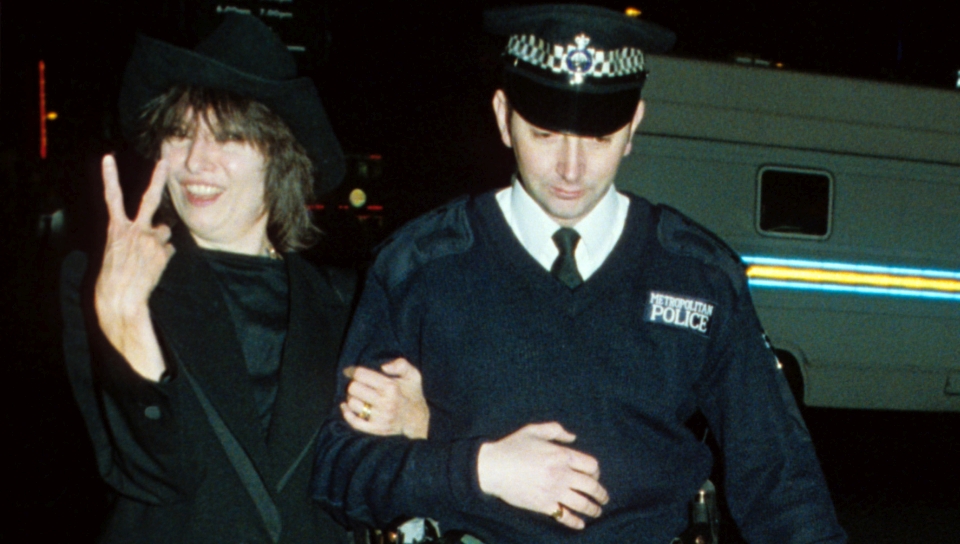 A better title for Chrissie Hynde's memoir Reckless would be Confounding. As an enumeration of Seventies and Eighties music – think Biblical begets and begats – it works. As the story of Hynde's ascent through that combustible and creative era, it's surprisingly uneven. It may be down to Hynde's flintiness, captured in the cool distance with which she describes her work.
Despite an early stint at the NME, Hynde maintains she is not a writer, so perhaps expecting an emotive treatise on her life and art isn't fair. That said, she's so well placed as a chronicler of her time that the picaresque structure of the memoir, with its many flat notes, is disappointing. I'm not sure whether to blame the editing or the drugs – much of Hynde's narrative is seen through the latter's hazy filter – but a line from a Metric song kept coming to mind, 'They were right when they said we should never meet our heroes'.
Looking for help, I trawled through Hynde's recent interviews and Pretenders' videos from the Eighties. That's when the purpose of her memoir became clear. It's a valentine to two founding members of the Pretenders – James Honeyman-Scott and Pete Farndon – who died of drug overdoses during the band's heyday. It's also a valentine to the many musicians who inspired her, her fandom being the direct route that led her to success.
Growing up in Akron, Ohio, Hynde witnessed a downturn in flyover cities, one that started when downtown cores were displaced by an emerging car-and-mall culture. Her descent into drugs paralleled the coming blight and was matched by a youthful prescience that fed her need to escape. Possessed of a ferocity that had nowhere to go, she devoted her energy to following rock bands. That devotion, accompanied by copious amounts of drugs, is what landed her a writing gig at the NME while on a pilgrimage to London.
In fact, it's when Hynde describes her introduction to London and some of its shattered denizens that she's at her most lyrical. It's those places in the memoir where the creative force that produced songs like 'Precious' and 'Middle of the Road' can be glimpsed. Her stay in London also coincided with a rare period of sobriety for Hynde – being new to the city, it was hard for her to score drugs.
Reflecting further on her era, Hynde differentiates between those who gravitated to music and those who gravitated to sports. It's one of a series of contrasts that for her characterises her generation, and one that prompted her to quip, to one interviewer, that being surrounded by male musicians wasn't a problem because 'they're all like girls anyway'. (She qualified that by describing them as skinny, feminine and artistic.) Her observations are astute: the androgyny of the time permitted her fully to express her own masculinity, artistically and personally. That freedom may explain a controversy Reckless has ignited. Hynde nonchalantly reports a gang rape she experienced at the hands of Akron bikers; it's her nonchalance that has outraged many feminists.
Like most anecdotes in the book, the rape is part of a drug-fuelled narrative and is almost low-key enough to miss, especially since Hynde makes it sound like yet another party gone awry. What bothers feminists is that she takes responsibility for putting herself in harm's way, saying, 'You can't fuck around with people, especially people who wear "I Heart Rape" or "On Your Knees" badges'. Feminists' anger may seem reasonable in these 'no means no' times, but they're overlooking the historical context: it's an event that fits in with the rock-hippie-punk zeitgeists that shaped the era.
Akron bikers, like all bikers, were part of the music scene: they supplied drugs and provided security at concerts. Hynde says that when some invited her to a party that day, the Quaaludes she'd taken made her too high to notice she was walking into a trap. To her contemporaries, like me, this sounds likely if unfortunate. Ditto her subsequent assertion that those same drugs meant she 'wasn't duly perturbed' in the aftermath. In other words, being stoned out of her mind lent Hynde some grace and mitigated harm.
It's an uncomfortable anecdote, but understandable to those of us who came of age during that time and were aware of similar events. That Hynde went on to form the Pretenders, and to write a song about that day, 'Tattooed Love Boys', confounds feminists who see a tragedy where she saw 'experience'. There's no doubt her account is provocative, but those challenging her should take note: Hynde's self-possession is really hard to argue with.
And her toughness is apparent in other ways. Her peripatetic existence in London (and occasionally Paris) makes for a gritty tale about squats, STDs and appalling hygiene. However, the deprivations were worth it: they brought her into contact with Vivienne Westwood and Malcolm McLaren, Johnny Rotten and Sid Vicious, and of course Honeyman-Scott and Farndon, and put her at Ground Zero of the punk movement. There we see the combination of drugs, dissolute living and screeching creativity that provided the opportunity for Hynde, and others like her, to become more than just fans of music.
It was easy because the standard for talent, especially when it came to playing instruments, dropped. That meant even those with negligible skills could form bands and often did inside a community that was localised and collegial. Eventually musical talent was actually (and actively) rejected: punk was a blank slate and bringing experience to the table was like bringing unwanted guests.
That spirit of anarchy, combined with an openness to experimentation, musically and chemically, created a vibrant if disarrayed scene in London. It was that potent combination that distilled hippie rebellion into a concentrated rejection of convention, a rejection that eventually turned on itself and generated its own nihilism. Hynde describes a scene that became fraught with overdosing habitués and inexplicable bursts of violence. Her accounts of the murder of Nancy Spungen, Sid Vicious's subsequent suicide, and Pete Farndon's unprovoked attack on an Australian janitor, seemed to signal an end for her. Although she doesn't explicitly say so, a pregnancy (with Ray Davies of the Kinks) provided her with a tentative exit strategy, one that became more permanent when both Honeyman-Scott and Farndon died.
Hynde has said that Reckless came together when she sat down and wrote stories about the first half of her life, stories leading up to the success of the Pretenders. Apparently her editors then put them in order and published the book. It appears that that's exactly what happened, and it's a shame. Writing one's own story is a rough and messy process, but it's an editor's job to shape material, to impose structure on it. Despite the large cast of characters and drug-fuelled chaos, a clearer narrative and stronger sense of order could have been achieved with the stuff of Hynde's life. Her personal and professional stories are, yes, precious, so it's hard to understand why senior editors at Random House signed off on a final edit that still feels unfinished.
In the end, reading Reckless was in equal parts informative and frustrating. Informative because of the preponderance of detail, but frustrating because enticing glimpses into Hynde's inner life were left hanging in a meandering narrative. Watching her interviews tells us she's an intrepid woman and gifted interpreter of her times. Let's hope she writes a follow-up and, for the sake of posterity, chooses better collaborators.
Irene Ogrizek is a writer and academic based in Montreal.
Reckless, by Chrissie Hynde, is published by Ebury Press. (Order this book from Amazon(UK).)
To enquire about republishing spiked's content, a right to reply or to request a correction, please contact the managing editor, Viv Regan.