Reclaiming travel… from the snobs
Why have holidays become a marker of people's virtue?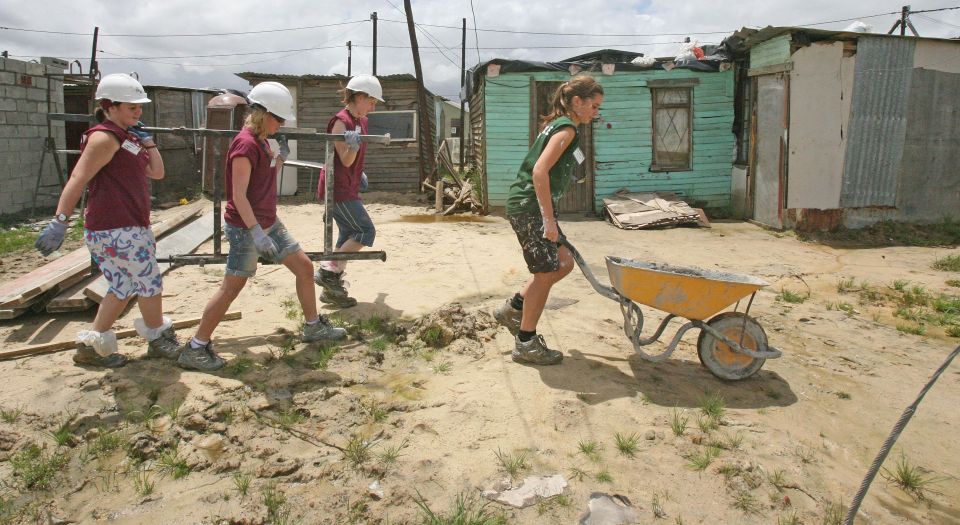 Reclaiming Travel, by Ilan Stavans and Joshua Ellison, is a highly original reflection on travel, tourism and identity.
Stavans is a professor of literature, writer and cultural commentator and Ellison is the editor of literary journal Habitus. Unsurprisingly, given the backgrounds of Stavans and Ellison, Reclaiming Travel is replete in literary and philosophical references. Joseph Conrad, Chinua Achebe, Herodotus, Charles Darwin, Margaret Mead, Aristotle, JG Ballard and many more are all featured in this slim volume.
The gist of Reclaiming Travel is that we, as tourists, tend to be passive consumers of experience. Stavans and Ellison call for a more ethical, thoughtful travel. In doing so, they echo a sentiment often expressed by the media, eco-travel companies, conservation-minded NGOs and niche tour operators. Their contribution is a laudable appeal to think about, act upon and be part of the world through travel.
Stavans and Ellison's aim is to create a 'community of travellers eager to reaffirm meaning'. Travel has long been associated with 'finding' oneself, with experimentation and personal discovery. The search for meaning they encourage does not involve prescriptions. Rather, they argue that leisure should not simply be respite from work; it should be something connected to human flourishing and associated with philosophical contemplation: 'To reclaim travel is to recover the capacity to wonder.'
In seeking to 'reaffirm meaning' and 'reclaim travel', Stavans and Ellison acknowledge that something has been lost, that individuals lack a clear sense of their place in the world. They describe a sense of belonging 'nowhere in particular or nowhere entirely', with a 'strong sense of life's basic contingency' in which 'irony, audacity and improvisation' rule – which is a good description of contemporary consciousness. Despite GPS technology on mobile phones, which places us immediately at the centre of any geographical area we choose, we remain 'in but not of the world, disconnected'.
However, they don't acknowledge that it is precisely the poverty of the political and the public sphere – the decline of a metaphorical space for ideas that transcend one's personal locale – that elevates the potential moral and even political role of aspects of our leisure time, including holidays. Today, the 'search for meaning' takes place not in the public, political sphere, but in the sphere of leisure and consumption. This is evident in today's emphasis on social action through buying the 'right stuff' (ethical consumption), or, in this case, doing the 'right thing' on holiday.
There is certainly a tendency today to give travel a moral focus, and to exaggerate its role in defining who we are. A range of new types of holiday cater for this sentiment, from eco-tourism to volunteer tourism. Here, holidays (associated with fun, relaxation and perhaps education) are combined with broader social aspirations (to help communities, to conserve wildlife, to assist in orphanages). Holidays have become markers of moral intent.
In the face of an often preachy ethical-travel lobby, Reclaiming Travel is a refreshing call 'to take risks, to try things that don't seem exactly comfortable at first'. However, Stavans and Ellison too readily accept that the potential for a 'capacity to wonder' has been undermined by consumerism and even modernity itself. Hence their analysis at times falls back on a well-worn critique of modern tourism and the tourist.
Stavans and Ellison buy into today's critique of the mass consumption of holidays. They argue, following the Frankfurt School, that leisure dulls the senses and produces compliant workers rather than critical minds. The working class has an interest in opposing capitalism, according to the Frankfurt School, but any prospect of pursuing this interest was ruined by postwar mass consumption and the 'culture industry'.
But that critique is difficult to sustain today. If the working class plays a role in politics today, it's as an object of paternalist concern, not as a subject of history. And while Frankfurt School thinkers were concerned with alienation in a Marxist sense, today's critique of consumption focuses on man's alienation from nature, and his destructive impact on the environment.
Stavans and Ellison provide a novel take on the anti-mass-tourism sentiment, tying it into a critique of the dependence of modern development on oil extraction. Modern international travel depends on jet-propelled air travel and the jet engine on oil-based fuel – the relationship is clear. Stavans and Ellison adopt a commonplace environmental pessimism. For them, the 'hubris and stupor induced by oil is perfectly embodied in the modern tourist. Modern tourism is built on the same myth of abundance.' They argue that human beings have failed to recognise their limits.
In this vein, they attack the cruise-ship industry, portraying it as destructive and arrogant. They see the Costa Concordia disaster as emblematic of a wider arrogance implicit in the desire to travel further, quicker, in greater comfort and in greater numbers. Reclaiming Travel is full of metaphors for human arrogance in the face of natural and social limits, from the sinking of the Titanic to the mothballing of Concorde.
The book's comments on photography and 'fake experience' are interesting. Stavans and Ellison write that: 'It seems as if there is a crisis of experience going on, or maybe it's a pervasive anxiety about our powers of recall and perception.' They describe a phenomenon that will be familiar to most – a penchant for taking many photographs not to capture the image of an object in its context, or simply to record special moments and spectacular scenes, but to illustrate one's own personal biography of experience. This is the world of the selfie with 'me' at the centre.
The authors say they are describing a form of narcissism, in which we see the world solely in terms of our lives. Yet narcissism as a description is more applicable to the self-conscious attempts to virtue-signal an ethical life through how, where and with whom you holiday – that is, among those ostentatiously seeking to reclaim travel.
The authors are also critical of the 'industry of fake experience', be it a fake shantytown in South Africa or Dubai, the 'global capital of fake experience'. Stavans and Ellison blame the marketisation of experience by a tasteless and rapacious tourist industry, and its unimaginative consumers.
There is a point here. After all, there are plenty of examples of dubious 'experiential' attractions, claiming to enable people to engage personally and emotionally, often with sites associated with tragedy, for example, the Holocaust.
But, as Peter Smith and I have argued in Volunteer Tourism: the Lifestyle Politics of International Development, this search for experience is common in the world of alternative, ethical tourism. Today's ethical traveller wants the authentic and real experience. Such experience elevates the ethical traveller above the 'passive consumer of experience' or, in other words, the tourist.
Stavans and Ellison's view of tourists is negative and condescending. They cite veteran US sociologist Dean MacCannell approvingly: 'The ultimate ethical test for tourists is whether they can realise the productive potential of their travel desires or whether they can allow themselves to be mere ciphers of arrangements made for them.'
But having convenient arrangements, and following them, has nothing whatsoever to do with one's capacity to think critically about the places visited or one's relationship to them. This is the myth peddled by the ethical-tourism lobby. In fact, it is the maligned tourism industry (Travelodge, Ryanair, Butlins, Airtours, etc) that has expanded people's freedom to seek fun, relaxation, personal discovery or enlightenment. If leisure travel needs to be reclaimed, it is not from the modern tourist industry and its patrons; it's from critics who insist holidays need to be more than what they are.
Jim Butcher is co-author, along with Peter Smith, of Volunteer Tourism: The lifestyle politics of international development, published by Routledge, 2015. and is discussing ethical travel at the Battle of Ideas in October
To enquire about republishing spiked's content, a right to reply or to request a correction, please contact the managing editor, Viv Regan.