After Oregon: we need to talk about narcissism
Don't blame guns for the rise in mass shootings.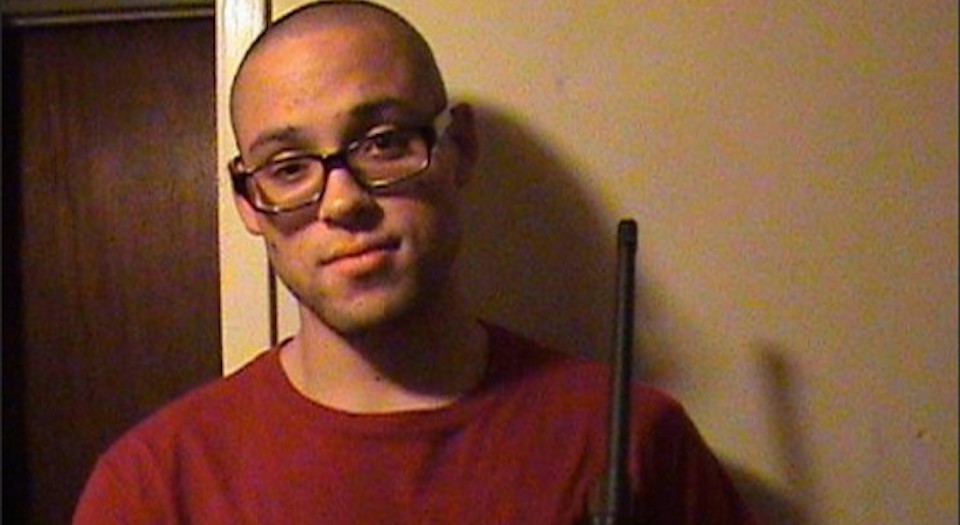 In the aftermath of last week's mass shooting at a community college in Roseburg, Oregon, hands were once again wrung, and familiar, emotive pleas issued. Tighten up gun controls. Better still, ban the sale of guns full stop. After all, as unstable, as volatile as 26-year-old Chris Harper-Mercer was, if he couldn't get his hands on the guns – he used six in total – then he wouldn't have murdered those nine unfortunates. 'It cannot be this easy for somebody who wants to inflict harm on other people to get his or her hands on a gun', said US President Barack Obama.
To the converted, Obama's preaching makes perfect sense. America has a problem with guns. Having enshrined the right to bear arms in law over 200 years ago, it worships them, fetishises them, sublimates them. As a result, a gun culture has flourished, drawing on the 'allure of the settler-frontiersman and rugged individualism, [and] the profits of the gun lobby'. And now, tragically, this gun culture is turning ever-more lethal, as yet another gun-wielding nihilist – Oregon was the forty-fifth school shooting this year – fires his way to fleeting infamy. 'Gun violence is a public-health epidemic and menace that must be met at peril to our moral as well as physical survival', said Senator Richard Blumenthal on Friday. 'We cannot allow another tragedy to pass with only words of grief and regret.'
Blumenthal is right. We cannot allow another tragedy such as Oregon or Charleston or Sandy Hook or Virginia Tech to pass with only words of grief and regret. We need to look the horror of these mass shootings in the face. We need to be honest with ourselves and each other. And we need to grasp what on earth is going on.
But to do that, to confront the nature of the mass shooting, we need to stop blaming guns. It's easy to do that. Get rid of the tool, and people won't be able to use it. It's obvious, right? Simple. The kind of reasoning that ought to refute the Second Amendment, confound those who 'cling to guns and religion', and make America a safer, more sensible, more progressive place? Yes, it is obvious, and it is simple. But it is also spurious.
If guns were the problem here, if rifles and pistols were fuelling the rise in mass shootings, why have these particular acts only started to increase in frequency over the past couple of decades? It's not as if gun ownership, or indeed the right to bear arms, is a new phenomenon. As Brendan O'Neill has noted in relation specifically to mass school shootings, 'between the 1760s and the late 1970s, with a few exceptions, most shootings in schools were just a continuation of criminal activity in general… It isn't until the 1960s, and then much more notably in the 1980s and 1990s, that the phenomenon of mass school shootings emerges, where the aim is to kill as many young people as possible for no obvious, discernible or even old-fashioned criminal reason.' Indeed, the increase in mass shootings generally is marked even over the past 15 years. Between 2000 and 2006, there were on average 6.4 mass shootings a year; between 2007 and 2013, there were 16.4.
More striking still, this increase in body-count-seeking massacres, this rise in mass shootings (in and out of schools) in which the objective is spectacular rather than criminal, bucks the prevailing trend in violent crime in the US. According to government statistics, the US homicide rate declined by 49 per cent, from 9.3 homicides per 100,000 US residents in 1992 to 4.7 in 2011 – its lowest level since 1963. And the use of guns in homicides also fell by 49 per cent between 1992 and 2011. As Patrick Egan, a political scientist at New York University, put it: '[W]e are a less violent nation now than we've been in over 40 years. In 2010, violent-crime rates hit a low not seen since 1972; murder rates sunk to levels last experienced during the Kennedy administration. Our perceptions of our own safety have shifted, as well. In the early 1980s, almost half of Americans told the General Social Survey (GSS) they were "afraid to walk alone at night" in their own neighbourhoods; now only one third feel this way.' And, for all the attention given to America's gun culture, it's worth noting that firearm ownership is nearly at an all-time low. In the 1970s, about half of the nation owned a gun; today only about one third do.
If the problem here was guns, if the fuel driving the rise in mass attention-seeking shootings was manufactured by Smith & Wesson, why are these empty, murderous acts increasing in frequency at a time when the rate of other gun-related crime is at or near all-time lows? Surely if firearms were determinant, all gun-crime would be on the rise? If pistols were the driving force here, then surely, given the drop in gun ownership, we should be seeing a drop in mass shootings?
To look for the main reason behind the rise in the mass shooting in so-called gun culture is to look for it in the wrong place; it is to look for it in the technology rather than the social context in which that technology is used. The problem here is not the guns. It never was. Rather, what the rise of the mass shooting touches on is a cultural problem, a societal tendency to cultivate pathological forms of narcissism, fragile characters dependent on others for constant, self-aggrandising recognition, sensitive to the perceived slights of others, craving their affirmation, and raging when that affirmation is denied; characters who obsessively want to see themselves in the world, and who are childishly angered by the world's refusal to yield to their demands.
The shooters' own words almost always reveal this same narcissistic, affirmation-hungry character, the same infantile determination to place oneself at the centre of the world (indeed, the very act of leaving a 'message to the world' speak to an urge for self-glorification). Harper-Mercer, the Oregon shooter, is reported to have written admiringly of another mass shooter: 'So many people like him are all alone and unknown, yet when they spill a little blood, the whole world knows. A man who was known by no one, is now known by everyone. His face splashed across every screen, his name across the lips of every person on the planet, all in the course of one day. Seems the more people you kill, the more you're in the limelight.'
This narcissistic craving for affirmation echoes celebrity culture's thirst for fame, but with a nihilistic twist; the sense that one is entitled to affirmation for simply being oneself – fame for fame's sake – drives the shooter to destroy those who rejected him. Again, the same thwarted demand for affirmation is apparent in the recorded message of Elliot Rodger, the Santa Barbara shooter, who swore 'revenge on all of the hedonistic scum who enjoyed lives of pleasure they don't deserve. If I can't have it, I will destroy it.' Likewise, listen to the words of one of the two Columbine shooters: 'I hate you people for leaving me out of so many fun things. And don't fucking say "well that's your fault" because it isn't, you people had my phone number, and I asked and all, but no.'
So, no, the problem here isn't about guns, or guns' availability. It's the problem of a culture in which the worst narcissistic personality traits are being nurtured, a culture in which children and young people are encouraged to believe their self-esteem is paramount, that they are entitled to affirmation and praise, and undeserving of criticism and rejection; a culture in which what matters above all else is one's self-identity, and screw those who fail to affirm and respect it. This isn't a problem confined to the US. In the UK, too, it's possible to glimpse a mass-shooter mentality in the young narcissists flirting with the Islamic State, and al-Qaeda before it. Their knowledge of Islam may be shallow, but their craving for affirmation, and perception of slights, of offence, is profound.
To enquire about republishing spiked's content, a right to reply or to request a correction, please contact the managing editor, Viv Regan.