The risky brilliance of Lucia Berlin
The posthumous praise for A Manual For Cleaning Women is richly deserved.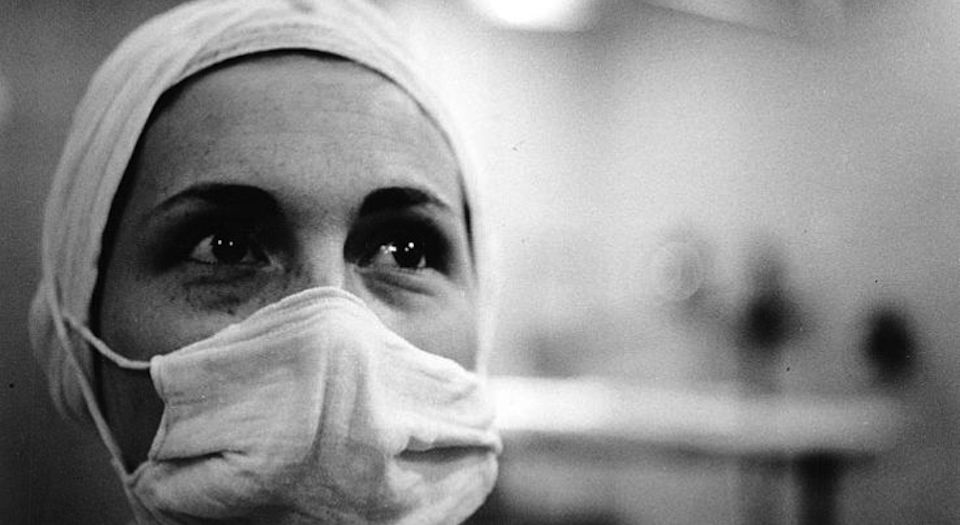 A Manual For Cleaning Women, a posthumous collection of short stories by Lucia Berlin (1936-2004), is unusually brilliant. Unusual because often the argument for republishing lost female writers is framed within a feminist narrative. The story usually runs as follows: the artistic talent of long dead female writers can only be celebrated now, long after their deaths, because it's only now that they're free of the constraints of a sexist publishing industry. In most cases, of course, this isn't true – the world really doesn't need another republication of a work that is as mediocre now as it was then. But Berlin's A Manual For Cleaning Women is different: it contains many undiscovered gems of American storytelling.
Originally published in small magazines and in three separate collections, Berlin was never a writer by trade. Travelling across America and ending up in California, marrying and divorcing three times before she was 32 and raising four sons alone, Berlin's energetic life flows into her often-agitated stories. Working as a cleaning lady, high-school teacher, switchboard operator, hospital-ward clerk and physician's assistant, Berlin's short stories depict the relationship between women's public working lives and their private existence. Berlin is 'a subtle observer of class', as the New York Times put it, but she also refuses to be constrained by politics. She is concerned about the trials and tribulations of her characters. She wants to draw out the humanity of an alcoholic's battle with a bottle of gin, or a nurse's struggle with a colostomy bag.
Many of the stories are largely autobiographical – this is perhaps what makes them so gripping. Each short piece reads like a vivid dream, beginning without context, as if the lights have suddenly gone up in the room. Her narratives often lurch across time without explanation, but, as in a dream, it doesn't seem to matter. The believability of the stories comes from the confidence with which they are told. The reader goes along with the narrator without question, before waking at the end of each story with that dazed feeling you get after sleeping. You have to remind yourself that for the past five minutes you were in another world.
At the same time, Berlin's stories don't hold back on the gory details, or skip the mundane processes, of everyday life. The expression of emotion and the depth with which she describes feeling is at times overwhelmingly beautiful. In the final scene of 'A Love Affair', in which an affair inevitably goes wrong (though not as you would expect), two characters are crying in an office: 'Our hands were a warm wet little pile on the ledge.' Partial to cliffhangers and punchy concluding sentences, Berlin's writing often leaves the reader sucked of all energy, and amazed at the capability of a five-page short story to prompt such emotional involvement.
Berlin's characters are so likeable and compelling because they don't hold back. Remembering Berlin after her death, friend and fellow writer Elizabeth Geoghegan said that, despite Berlin's chaotic lifestyle and stints in rehab, she remained unbowed: 'Lucia Berlin was not PC. And she was not New Age.' This brazen approach to life lasted right up until the point at which she was smoking while living with an oxygen tank. 'The rush that comes with courting danger is always the last one to go', Berlin wrote.
Her stories reflect this love of danger. 'Sex Appeal' tells of the night in which a young teen learns how to use her looks to get what she wants from men. Little Lou doesn't exactly experience a sexual awakening, but her time in the backseat of 'the big black Lincoln' with her cousin's escort does pique her carnal interest. This type of encounter, in particular, would be met with horror today, given the climate of fear around sex and sexual experimentation. But the thrill of being in a risky situation propels Lou beyond the sensibilities of polite society.
Berlin's abrasive style does come at the cost of finesse. Many of the pieces read less like crafted pieces of writing, and more like breathless thoughts. But this style adds personality to the tales, something that could have been lost in the hands of a more intrusive editor. Whatever else they are, Berlin's stories are raw and uncontrolled.
In 'Step', one of the shortest of the collection, the setting doesn't become clear until the story is nearly over. It moves through three perspectives. From the first, the reader is at a height looking down at 'the pit', the place in which the residents of a rehab centre watch television. The narrative voice then slips down to the perspective of one of the gang watching a boxing match, before then bleeding into the television screen as the fight becomes the final scene of the story. The piece begins from a removed position and very quickly becomes so involved in the action that the last line punches the air out of you as the fighter, Benitez, is knocked down: 'God, please help me.'
Criticism of Berlin's work has largely focused on her biography. Vice magazine interviewed other writers who knew her, or knew of her, in a bid to 'understand Lucia Berlin'. This is a natural reaction to so captivating a literary personality. But I think it misses the real beauty of Berlin's work: its universal scope.
Berlin's universalism calls to mind Don DeLillo, in particular his huge novel Underworld, which follows several characters at different periods of historical importance, looking at the similarity in their daily lives, and their small parts in their respective grand narratives. Berlin does something similar. Her title story is narrated by a cleaning lady who gives instructions to an absent apprentice on how to remain removed from the intimacy of people's lives while being knee deep in them with a mop and bucket. And, like DeLillo, Berlin's work is saturated with American life. A Manual For Cleaning Women is littered with signs, adverts billboards and labels. They are the hustle and bustle of her tales. Everyday drudgery and philosophical pondering intertwine in the hectic lives of the women she portrays.
But what DeLillo and Berlin have most in common is their ability to capture moments of piercing loneliness. In Berlin's title story, the protagonist remembers walking into a room where her now dead husband had been. 'Whenever Ter read a book… he would rip each page off and throw it away. I would come home, where the windows were always open or broken and the whole room would be swirling with pages.'
It is in the stillness of these moments that Berlin, like DeLillo, is most successful. The beauty of memory and day-to-day life is captured in these wonderful stories. Berlin was not a feminist, nor should she be heralded as a feminist hero. Her stories, though told by women, are tales of humanity. Reading Berlin is painful yet wonderful. In three pages she can just as easily leave you laughing as crawling under the duvet in despair. These are short stories at their finest; intense, momentary and unforgettable.
Ella Whelan is staff writer at spiked.
A Manual For Cleaning Women, by Lucia Berlin, is published by Farrar, Straus and Giroux. (Order this book from Amazon(UK).)
To enquire about republishing spiked's content, a right to reply or to request a correction, please contact the managing editor, Viv Regan.