Generation Z has arrived
The day of whinging millennials has come and gone.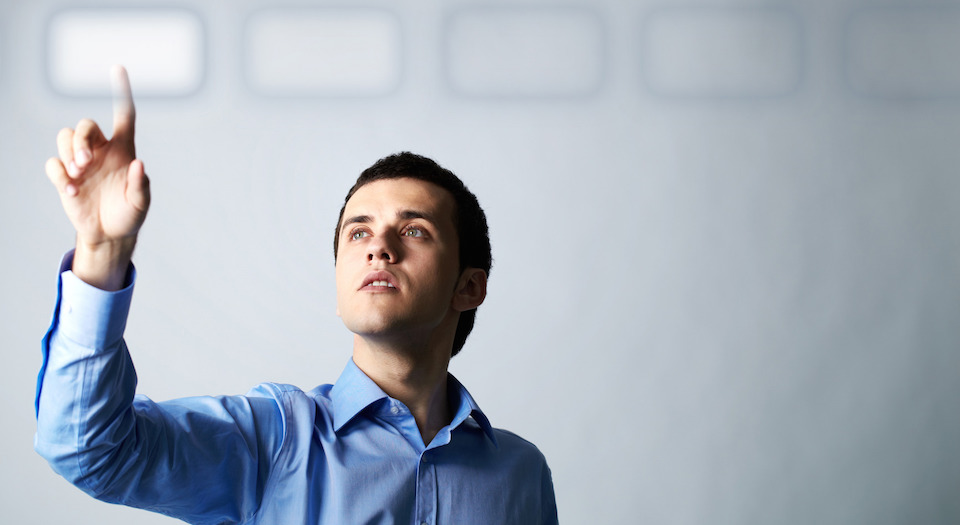 For those of us who've long deplored the self-obsessed, self-pitying and entitled demeanour of today's millennials, there comes good news. Their day has come – and gone. A new, brighter, more industrious breed of youngsters is upon us. 'Who's now arriving?', asked Milan's Corriere della Sera newspaper on Saturday. 'Generation Z', is the reply.
According to sociologists and those following market trends, Generation Z, those born between 1996 and 2010, are now beginning to fill the workplace and our universities. While millennials, that 'Generation Whine' born between 1980 and 1995, grew up amid the peace and prosperity of the Nineties, only to come of age in the unforgiving Noughties, Generation Z has known solely a post-9/11 world of terrorism and economic woe.
While the story of millennials is one of lost innocence and consequent 'narcissism, delusion and obsessiveness', writes the Italian journalist Costanza Rizzacasa d'Orsogna, 'Generation Z has known nothing but the cruelty of existence'. These young people have consequently emerged 'more composed, more pragmatic and less self-indulgent'. They are focused, prepared to toil and ready to save. While the slogan of millennials is 'to share', Generation Z's watchwords are 'to do' and 'to make'. As Laura Heller of Forbes magazine also writes of Generation Z: 'They are more open-minded, practical and solution-oriented than their millennial elders.'
Ancient wisdom has it that a tough childhood makes for a tougher adult, an adage that Generation Z's mature attitude seems to support. When we constantly read fantastic, utopian prognostications about the dawn of the 'sharing economy', the 'end of capitalism' or 'postcapitalism' (in the Eighties it was 'late capitalism' that was 'inexorably doomed'), it's heartening that those now coming of age appreciate that 'sharing' alone will not do. Things don't make themselves. Generation Z understands the meaning of making and doing.
---
Virtue signalling is not Doing Good
The year's most voguish phrase in politics has been 'virtue signalling'. This denotes the action of making an utterance in the public arena that serves principally to make the speaker appear benevolent, to prove that he or she holds the correct, fashionable, liberal, Guardian-approved opinions.
It's a variation of 'conspicuous compassion', a term I tried and failed to popularise in my short 2004 book of the same name. 'Conspicuous compassion' pertains to hollow emoting to prove one's virtuousness. It's about saying the right thing, not doing the right thing.
Coined by James Bartholomew in the Spectator only in April, you can't move for seeing virtue signalling on social media today. But like any meme that attains a foothold in the lexicon, virtue signalling has become prone to misinterpretation and misunderstanding. So let's clear things up.
Someone recently posted on my Facebook feed that they'd just given a homeless man a cup of coffee. 'I suppose that was merely a case of "virtue signalling"', he remarked sarcastically. His inference was that folk now sneer at any ostensible altruistic gesture, dismissing all kindly conduct as merely posturing.
Strictly speaking, giving a homeless man a cup of coffee is not pure benevolent altruism. This action may free up what spare change he does have to buy booze or drugs – the reason why so many people end up on the streets in the first place. But the person giving the coffee also benefits from the action, in that he can enjoy a frisson of worthiness.
Cynics would add that such an action reaffirms the oppressive power relationship between the donor and recipient – maintaining his status as a subaltern charity case. On balance, however, most of us would agree that it's a good gesture. The vagrant gets something to drink and a bit of human interaction.
To announce publicly that you have done so, however, does veer into the treacherous terrain of virtue signalling, where the political becomes the personal. True virtue is about doing good, not announcing that you do good.
It's only one step away from pure virtue signalling, where nothing is done and all is said. This is what is practised on Twitter by beta-male sissies and the vain liberal-left, with their rainbow-flag avatars, petitions and retweets 'raising awareness'. You see this carry-on from those snotty imbeciles in the BBC Question Time audience. How they bellow imperiously, pronouncing that they love saintly immigrants and the sacred NHS, and how they personally – and it's always 'personally' – detest the evil Tories and the Daily Mail. Those grinning, cackling BBC panel-show comedians are the worst offenders.
The opposite of virtue signalling is virtue. In this case it would be giving a beggar a cup of coffee and telling no one that you had done so.
---
The lounge suit is a lie
There's been much debate as to whether the BBC's economics editor, Robert Peston, should wear a tie or not. As with most things in life, I think it's a matter of context.
Obviously, you wouldn't expect the likes of Mark Zuckerberg to adorn himself with a tie. It would jar with his t-shirt and hoody. Only the fabulously super-rich can afford to dress themselves so terribly, because everyone else's opinion of them is utterly worthless. Their sartorial slovenliness is designed to let us hoi polloi know that they know this.
But a tie should be worn with a suit. Only gangsters, estate agents, Iranian presidents and populist Greek politicians follow the suit-minus-tie 'lounge suit' code. It's an arrangement designed to exude both chumminess and authority at the same time. These people pretend to be your friend, but really they want to be your boss. Like a trendy priest who combines a dog-collar with neon-blue shirt and earrings, the dissonance immediately sows mistrust. Despite his warbling voice and roaming quiff, I bow to Peston's authority when he issues his gloomy economic forecasts; without a tie, he dishonours his audience and diminishes his authority.
I'm a great believer in dressing for work. I usually wear a tie with a jacket during the week. You'd be surprised how it stirs the spirits. Removing it when you finish up in the evening bestows great satisfaction and a sense of completion, just as putting it on each morning sets you up for the day.
Patrick West is a spiked columnist. Follow him on Twitter: @patrickxwest
To enquire about republishing spiked's content, a right to reply or to request a correction, please contact the managing editor, Viv Regan.