'Rape by deception' should not be a crime
We are blurring the line between sex and rape.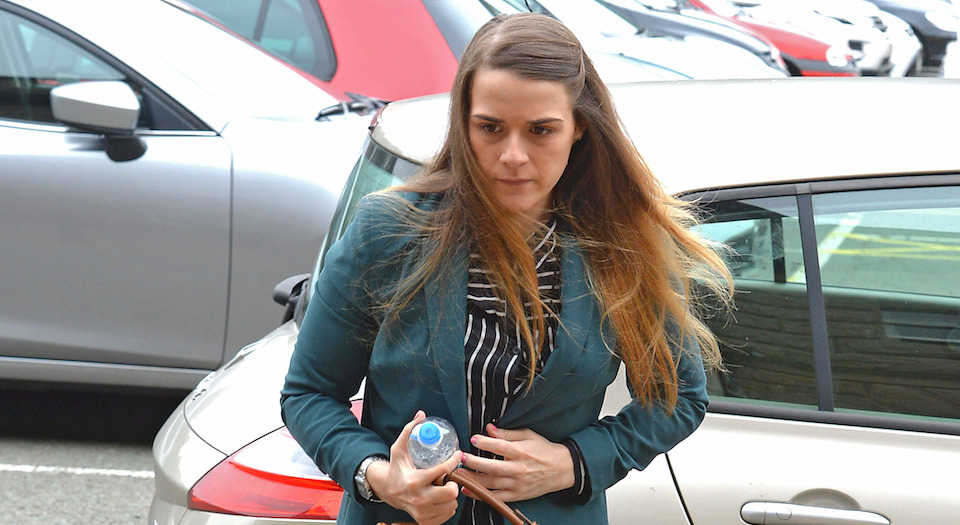 This week, the UK witnessed a truly bizarre moment in the history of rape law. Gayle Newland was convicted for sexual assault for engaging in sexual activity with a female friend using a prosthetic penis. The two had met over the internet – Newland posing as a male alter ego. When they arranged to meet in person, Newland insisted that the complainant wear a blindfold. She was apparently convinced that Newland was a man for a two-and-a-half-year period, during which they had sex 10 times.
If that wasn't bizarre enough, these sexual liaisons took place while Newland and the complainant had become personal friends, separately to what was taking place between them in the bedroom. When the complainant found out that her new friend and the man she was sleeping with were the same person, she reported it to the police, claiming she was completely ignorant of her sexual partner's real identity.
Newland was prosecuted under a doctrine that has become known as 'rape by deception'. It relies on provisions of the Sexual Offences Act 2003, which are used to prosecute cases where people tell lies about themselves to gain someone's consent. This notion is not new. In the past, similar laws were used to prosecute cases in which people posed as doctors in order to fondle unknowing patients, or the long-lost husbands of abandoned women in order to sleep with them. Today, the same doctrine is being used to prosecute a wide variety of cases. Most recently, it was cited as a possible basis for prosecuting undercover police officer Mark Kennedy, who had children with people in activist groups he was embedded in.
While the idea of rape or sexual assault 'by deception' is not new, the idea that Newland's case amounted to sexual violence shows how our notions of rape and sex have become dangerously conflated. Firstly, Newland's case was not 'violence' in any sense of the word. This was an act of intimacy that involved deceit. Newland and her victim were long-term sexual partners, who made the conscious decision to have sex with one another – albeit on the basis that one of them was lying about who they were. Anyone who claims they have never lied to get someone into bed is probably lying to themselves. Lying and deception is a normal part of most people's sex lives. The difference between this case and the many millions of others is in degree rather than substance.
This case shows how the meaning of 'sexual violence' has fundamentally changed. Today, a defendant doesn't have to actually hurt anyone, or force them to do anything they don't want to do, in order to be charged with committing sexual violence. A defendant just has to betray their partner's trust or make them feel violated. This new idea of violence as a kind of emotional transgression is reflected in many areas of regulation and law, especially around domestic abuse. In 2012, the government amended its definition of domestic abuse to include behaviour that caused 'emotional harm', naming specific behaviours it claimed exposed people to the risk of emotional damage.
This new understanding of what constitutes violence places rape law in a very precarious situation. On the one hand, we are more willing than ever to celebrate the quirks of people's private lives as part and parcel of their identity, even where such quirks involve actual violence. For instance, a recent editorial in the Guardian put the case for BDSM rights to be recognised in law. Yet, at the same time, those with fringe sexualities are also the most likely to feel the sting of the expanded law around rape and sexual violence.
This is not because, as some feminists have claimed, the law is a 'heteronormative mess', but rather that those who experiment with fringe sexual activities are more likely to experience the kind of emotional violation that can now be deemed sexual violence. Involving someone else in a BDSM-style fantasy, or in any sexual interaction that goes against the grain of what is 'normal', involves a significant degree of trust and emotional risk. At the same time, such interactions open people up to violation in more ways than a run-of-the-mill sexual encounter would. You are far more likely to feel violated in an unusual sexual setting, because the rules of such encounters are, by their nature, open to broader interpretation.
It should come as no surprise that these new 'rape by deception' prosecutions tend to involve those with unusual sexual preferences. In 2013, a young transgender man was convicted for fooling around with a girl without telling her his gender history. What's more, this concern about 'impaired consent' has fuelled the criminalisation of drunk sex in recent years. Today, society purports to be more understanding of sexual preference and sexual experimentation than ever before, while continuing to punish sexual interaction which does not fit with what the law considers 'normal'.
The only way out of this very peculiar situation is to accept that with greater sexual autonomy comes greater responsibility to resolve intimate problems for ourselves. Newland's victim should have relied on the support of those around her in order to get over what had happened, rather than taking her difficult and ambiguous case to the authorities. If we genuinely want to be able to sleep with who we like, how we like, then we need to accept that we might feel hurt, betrayed or even violated by the people we have sex with. In the process of becoming intimate with one another, people often make mistakes. It would be tragic if we started treating fallible human beings as serious criminals.
Luke Gittos is law editor at spiked, a solicitor practicing criminal law and convenor of the London Legal Salon. He is the author of Why Rape Culture is a Dangerous Myth: From Steubenville to Ched Evans. Why Rape Culture is a Dangerous Myth: From Steubenville to Ched Evans. (Buy this book from Amazon(UK).)
Luke will be speaking at the sessions 'Blurred lines: what is consent?' and 'Rape culture: menace or myth?' at the Battle of Ideas festival in London on 17-18 October. Get your tickets here.
Picture by: Andy Kelvin / PA Wire / PA Images
To enquire about republishing spiked's content, a right to reply or to request a correction, please contact the managing editor, Viv Regan.