Press freedom begins at home
No, 'Journalism is not a crime' in Turkey – and neither should it be in the UK.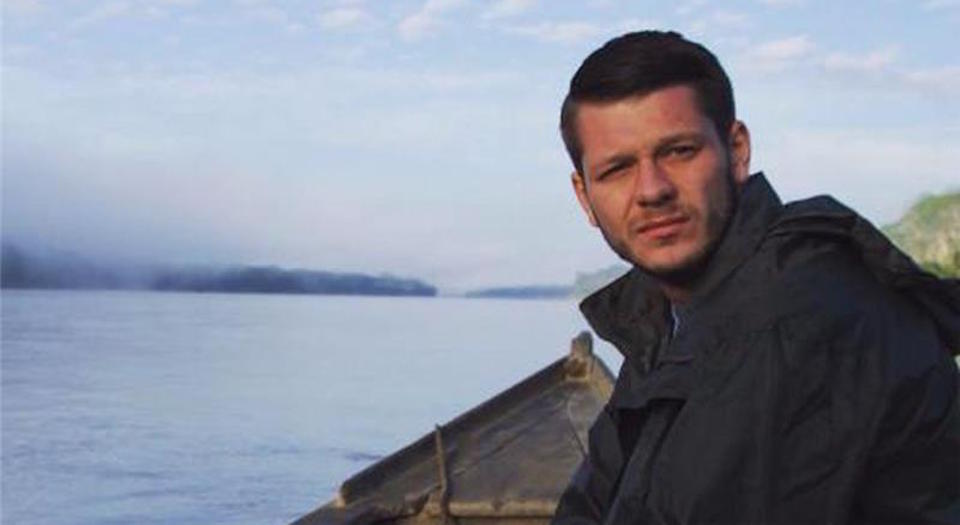 Suddenly it seems that the cry 'Journalism Is Not A Crime!' is all over the media and the web. Turkey's use of anti-terror laws to arrest two British journalists (and their local 'fixer') working for Vice has sparked a wave of online protests and petitions. Under pressure from the UK civil-liberties lobby, Britain's Conservative government has warned the Turkish authorities that 'respect for freedom of expression and the right of media to operate without restriction are fundamental in any democratic society'. After spending a week in custody, the two journalists were released earlier today.
This follows similar global protests over the recent conviction of three Al Jazeera journalists in Egypt. Freedom-of-expression campaigners in the UK and the West protest about 'these latest detentions of journalists simply for doing their jobs'. Amnesty International captured the mood last year with its striking images of journalists, activists and others with their mouths taped, carrying 'Journalism is not a crime' placards.
These are important issues. We must of course insist that journalism is not a crime in Turkey, Egypt, Iran or any of the other repressive states that attract the opprobrium of campaigners. We should also insist, however, that journalism should not be deemed a crime in the UK or any other supposedly free and civilised Western society. Indeed, for those of us who live and work in the UK, fighting for press freedom on our own doorsteps should surely be the priority. After all, we might actually make a difference here.
Strangely, however, over the past four years the UK authorities' attempts to criminalise popular journalism, involving the arrest of more than 60 tabloid journalists, have attracted almost no protests from the civil-liberties lobby. Meanwhile, the same UK government and opposition parties now lecturing the Turks about media freedom have sought to impose the first system of state-backed regulation of the press in Britain since the system of Crown licensing ended more than 300 years ago.
While attention focused on the detained Vice reporters Jake Hanrahan and Philip Pendlebury this week, another of those British journalists arrested 'simply for doing their jobs' was making somewhat smaller headlines. The Press Gazette website announced that Graham Dudman, the former managing editor of the Sun, had finally left the paper in the wake of his three-and-a-half-year ordeal at the hands of the Metropolitan Police and the Crown Prosecution Service under Operation Elveden.
Let's remind ourselves of the British state crusade against tabloid journalism that it seems nobody wants to talk about. After the scandal over phone-hacking at the News of the World exploded in the summer of 2011, the Met launched three major investigations into the UK tabloid press. Involving 200 officers and an apparently unlimited multimillion-pound budget, these operations amount to the biggest criminal investigation in British police history.
Police arrested more than 60 journalists who worked for the Rupert Murdoch-owned Sun and News of the World (which had closed in July 2011), many in floorboard-ripping dawn raids on their family homes. Dozens of these journalists were then left in limbo on police bail for two or three years, their lives and careers on hold while they waited to discover if they would face trial and, in some cases after a jury failed to convict, retrial.
It proved to be the most extraordinary state crackdown on a supposedly free press in a modern Western society. Police treated tabloid journalists more like suspected jihadists. Graham Dudman was arrested in a dawn raid by 10 officers in January 2012, hauled off to the cells in front of his wife and two young children. He then spent 19 months in limbo on police bail – an ordeal which stopped him working as a journalist just as surely as if he had been locked up. Eventually, in October 2014, Dudman went on trial along with other journalists, charged with 'conspiracy to cause misconduct in public office'. The jury cleared him of two of the four charges. He was left facing a retrial on the others, scheduled for this month. But in April, faced with the humiliation of juries refusing to convict journalists for doing their jobs, the CPS dropped the remaining charges against Dudman and eight others.
Dudman was one of 34 journalists arrested under Operation Elveden, the Met's huge investigation into tabloid newspapers allegedly paying public employees for information. To pursue Elveden, the UK authorities effectively made up a law specifically aimed at journalists – something the Turkish and Egyptian states might be wary of doing. Prosecutors dusted off a thirteenth-century common law which made 'misconduct in public office' a crime. Then they gave it a modern twist by adding on the previously unheard-of offence of 'conspiracy to commit misconduct in public office', which allowed them to prosecute journalists who are not public employees at all.
This nonsensical new law aimed to criminalise the normal practice of reporters searching for inside information and trying to expose stories that the secrecy-obsessed authorities want hidden. Like the foreign governments they see fit to lecture about media freedom, the British authorities wanted to convict and potentially jail reporters for doing their jobs.
Yet there were few political protests over this witch-hunt. When I wrote a spiked feature about the ongoing legal battles two years ago, Graham Dudman provided the most succinct summation of the prevailing attitude (anonymously at the time, as he was still on police bail). 'If this was happening in Zimbabwe, China or North Korea', he told me, 'there would be a shitstorm of opposition here – protests outside the embassies, the NUJ [National Union of Journalists] would be on its high horse, all that. But if it's British redtop journalists working for Rupert Murdoch? "Naa, fuck 'em."'
When the big trials of these tabloid journalists finally started in 2014, jurors showed they did not necessarily share the political elite's fear and loathing of popular journalism – what one top prosecutor called, in open court with open contempt, the 'gutter press' – by refusing to convict reporters who were 'guilty' only of being journalists. When the charges against Dudman and others were dropped in April 2015, only one of the 34 journalists arrested under Elveden stood convicted. Of the 22 Sun journalists arrested in all the Met's operations over the past four years, two have been convicted, with two more still facing a retrial.
Announcing his decision to leave the Sun this week, Dudman again thanked 'some fantastic people at News UK who have been incredibly supportive during the past three-and-a-half years', and his legal team. He did not thank any civil-liberties campaigners. That is hardly surprising.
Many of those now waving 'Journalism is a not a crime' banners have been at best spectators and at worst cheerleaders for the British state's attempt to tame and criminalise tabloid journalism. The BBC and other sections of the liberal media could barely disguise their bitter frustration at the acquittals by juries. Crusaders for press regulation have not allowed a little thing like 'not guilty' verdicts to get in the way of their conviction that tabloid journalism is a criminal offence; see the horrified reaction of Hacked Off supporters to the news that Rebekah Brooks is to return as CEO of News UK, following her acquittal on hacking charges. What does the considered verdict of a jury – denounced at the time as '12 stupid men' – matter compared to the prejudices of Hugh Grant and Steve Coogan?
When the British authorities have gone so far as to use anti-terror laws to hack into journalists' phone records and identify their sources and whistleblowers, there have been some loud protests, such as Press Gazette's Save Our Sources campaign. Yet even these have seemed more muted in some other quarters because the highest-profile target of the police hackers was the political editor of the Sun.
All of this of course is underpinned by the liberal UK's unstinting support for Lord Justice Leveson's showtrial of the tabloid press – set up, lest we forget, by Tory prime minister David Cameron – and his proposed system of statutory-backed regulation of the press. Even the leading civil-liberties outfit, Liberty, supports press regulation backed by the law – not all that surprising, since its chief sat in judgement of the tabloids as a member of Leveson's star chamber. The signatories of Hacked Off's demand that the press should bow the knee to the politicians' preferred system of regulation backed by Royal Charter – a suitably medieval-sounding cover for Britain's first system of state-backed regulation since 1695 – include many of the sort of literary types and luvvies now protesting about the criminalisation of journalism elsewhere.
Britain is saddled with a civil-liberties lobby that seems to put rather more emphasis on the 'civil' than the 'liberties'. They want press freedom for respectable, liberal publications, high-minded commentators and brave reporters working in warzones. Not for uncouth tabloid hacks.
This double standard does not merely qualify support for press freedom – it crushes it. Freedom of speech and of the press are indivisible liberties that we defend for all or none at all. Those who try to treat it instead as a privilege that can be cherrypicked and preserved for those deemed fit for freedom only endanger our most precious liberty. The point about a free press is that it must be free to publish and be damned, regardless of what anybody thinks of it.
Like they used to say about charity, press freedom begins at home. If it is to mean anything, the fight to defend and extend that freedom, to insist that journalism is not a crime, has to be as fierce in the UK as anywhere else. Unlike charity, however, freedom of speech and of the press are not gifts to be handed down from above to the deserving. They are liberties that were hard won in the past and must be defended again and again against all-comers in the present.
Those radicals who get sniffy about tabloid journalism might remember the words of Karl Marx, addressed 160 years ago to Prussian state censors who also thought that press freedom should be preserved for those of whom they approved: 'You cannot enjoy the advantages of a free press without putting up with its inconveniences. You cannot pluck the rose without its thorn! And what do you lose with a free press?' And we might all note the words of Graham Dudman this week: 'As I leave, my thoughts are with two Sun colleagues as they prepare for their retrial later this month. Please continue to offer them both as much support as possible.' What chance of seeing those 'Journalism is not a crime' placards outside the Old Bailey?
Mick Hume is spiked's editor-at-large. His book, Trigger Warning: Is the Fear of Being Offensive Killing Free Speech?, is published by Harper Collins. (Order this book from Amazon(USA) and Amazon(UK).)
To enquire about republishing spiked's content, a right to reply or to request a correction, please contact the managing editor, Viv Regan.