Barbara Hepworth: the last gasp of modernism
The sculptor emerged at a time when artists believed they could change the world.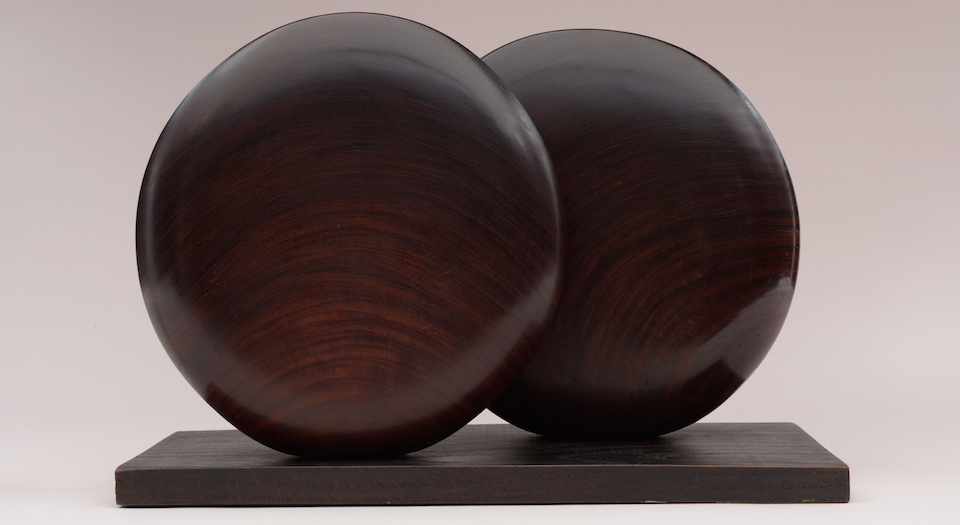 I grew up with Barbara Hepworth's gorgeous, sensuous sculptures – so I was surprised to find out that Tate Britain's Sculpture for a Modern World is the first retrospective of her work since 1968. Wandering around the exhibition, which features work from the mid-1920s to the mid-1960s, got me wondering about why, today, contemporary art seems to pale in comparison.
Hepworth's work was informed by both her skill as a sculptor and the ideas of her era. She trained at the Leeds College of Art and the Royal College of Art; she learned her carving skills from artisans, in the tradition of the Arts and Crafts movement. Her use of materials – mainly wood, stone and (latterly) bronze – showed consummate skill; she brought out their sensuous qualities to create beautiful, mesmerising forms that capture and reflect light and shadow.
From the beginning of her artistic career in the mid-1920s, her work was shaped by unorthodox ideas. She was part of the modernist avant-garde and associated with Ben Nicholson (her second husband), Piet Mondrian and László Moholy-Nagy – artists who experimented with abstract art, searching for a way of expressing inner consciousness. 'There must be a perfect unity between the idea, the substance and the dimension', she wrote in 1937. 'The idea – the imaginative concept – actually is the giving of life and vitality to material… Vitality is not a physical, organic attribute of sculpture – it is an inner spiritual life.'
By insisting on the spiritual essence of art, avant-garde artists emphasised not only its capacity to reflect the real world and allow us to see it differently, but also its capacity to change and make whole our inner lives. The movement stormed Western society in the early twentieth century, at a time when the establishment was facing a crisis of faith and authority. Christianity had lost its ideological power and, in its place, avant-garde art promised the creation of a new world – something radical and new.
This belief that art could renew civilisation released an incredible wave of artistic creativity, which lasted until the mid-twentieth century. However, in adopting responsibility for society's progress, art took on a burden it could not carry; the constant requirement placed on artists to recreate the world, to engender the new, to take action, proved simply too much to bear.
By the 1950s, avant-garde artists and critics were struggling with the contradictions between art as a sphere of elite and exceptional creativity, and art as a force for social change in mass society. Simultaneously, the avant-garde ceased to be able to challenge or shock. The astounding artistic energy of the modernist era dissipated. As the art critic Robert Hughes put it, 'The ideal of social renewal by cultural challenge had lasted a hundred years, and its vanishing marked the end of an eagerly sought, if unconsummated, vision of art's relation to life.'
Walking around Sculpture for a Modern World, Barbara Hepworth's work feels like a last gasp, before that transformative energy fizzled and fragmented into post-modernist cynicism, confusion and narcissism.
Picture by: Tate / Bowness
To enquire about republishing spiked's content, a right to reply or to request a correction, please contact the managing editor, Viv Regan.