Inside the spin doctor's surgery
What Lynton Crosby's attack on UKIP tells us about the conformism of PR politics.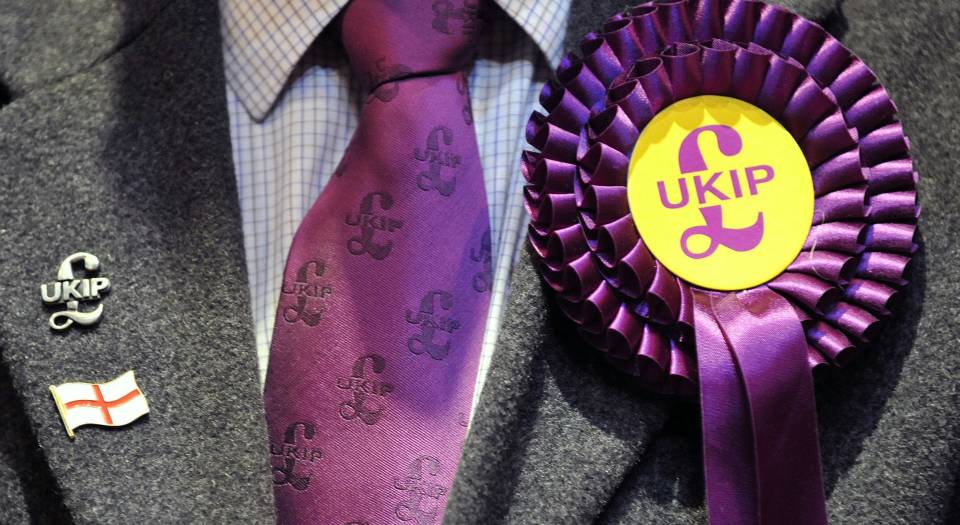 Last week, Lynton Crosby, the Conservative Party's General Election strategist, declared at a PR event in Sydney that UKIP 'has no future'. Despite UKIP winning nearly four million votes in May, its electoral prospects are slim, said Crosby – and UKIP's leaders have only themselves to blame.
UKIP had been hoping to win over 20 seats at the General Election, but, come polling day, it was left clinging to one Westminster MP. To add insult to injury, leader Nigel Farage's much-publicised run for South Thanet ended with defeat to a Tory candidate who was UKIP's deputy leader, and, for a brief spell, leader, in the late 1990s. As Crosby puts it, UKIP 'failed the competence test'. It failed to 'pick up… on the short-term implications of nationalist fervour'. Crosby speaks as if he knows what people really want, despite their flirtations with 'nationalism': namely, a sensible line-up of centrist, conformist politicians in Westminster.
As well he would. Crosby self-identifies as a centre-right pragmatist. What this amounts to in practice is a disdain for sincerely held opinions or aspirations that differ from the norm, especially if they impede a party's electability – such opinions he would no doubt brand 'reactionary' or even 'bigoted'.
Little wonder, then, that Crosby envisages the Tories as a party of right-on liberal progressives. Its traditional conservative support base, in the shires and the Church of England, is a source of embarrasment. Hence Tory MPs and party leaders must not say anything that might sound too offensive, unfashionable or a bit bigoted. To toe the party line in the modern Conservative Party is to sacrifice personal opinion at the altar of the political centre ground.
Crosby's comments about UKIP reveal the managerial bureaucracy at the heart of the Tories. Keen to de-toxify its fox-hunting, anti-immigrant image, the Conservative Party has pushed almost all dissident voices to the backbenches, or out through the backdoor. Instead, a new generation – led by Cameron and chancellor George Osborne – now toe a centrist line, voicing support for social causes that are alien to many ordinary voters.
Crosby said that UKIP relies too heavily on its leader figure, namely Nigel Farage. But what's so bad about having an interesting, vocal, charismatic leader? After all, people vote for inspiring, compelling leaders. What's more, if being a charismatic figurehead or a dynamic unifier of divided opinion is off the table, it is difficult to see what the point is of having a party leader in the first place.
In truth, Crosby's opposition to Farage speaks volumes about the political class' disdain for any individual who threatens to look too traditional or too distinctive. There are few stand-out characters in the modern Conservative Party (or any other party for that matter), and that's just what the spin doctor Crosby ordered.
Faceless bureaucracy now permeates the structures of all the major political parties. It protects politicians from scandal by stopping them from taking a controversial stance on pretty much anything. In our PR-conscious world, the real victim is political vision. Unable to say what they think, political parties have lost the confidence to propose bold ideas. The result? A stale, unquestioning conformism. The need to re-invigorate the political sphere has never been greater.
Chris Lynch is a student at the University of Cambridge.
To enquire about republishing spiked's content, a right to reply or to request a correction, please contact the managing editor, Viv Regan.