The UK war on porn: turning ISPs into parents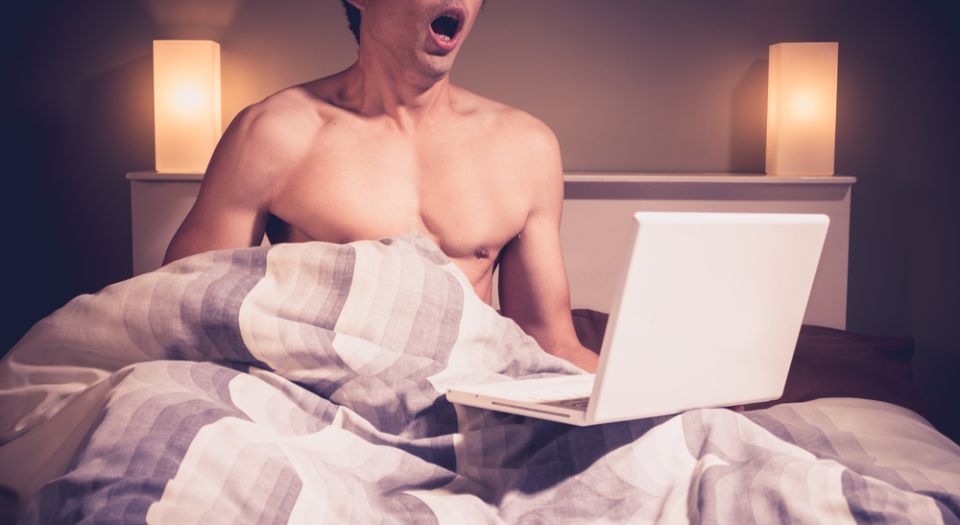 In a bid to 'protect children', British prime minister David Cameron has recently proposed further measures to regulate porn websites. His government plans to require internet service providers (ISPs) to filter porn sites that do not comply with new guidance, whereby they will have to verify the ages of visitors through credit-card or bank-account details. Currently, many porn sites just have an 'enter your birthday' method of age verification, which is inadequate, for obvious reasons, yet desirable in its anonymity and simplicity.
It's not as if ISPs don't have enough to deal with, what with the growing list of ridiculous and pointless demands from government to censor the internet on its behalf. Now ISPs are being coerced into helping people raise their children, too. Because that's what these plans amount to: state meddling in what should be a parental responsibility.
The implications for privacy of this war on porn are immense. Suddenly, porn habits will be tied to someone's bank account. Who is going to want that? After all, if Sony can be hacked, what's to prevent a porn site from having user information hacked, and then leaked online? Such information could, thanks to our neurotic societal attitudes towards sex and sexuality, be used for the purposes of blackmail. As a result, many users are likely to find other, less regulated sources of porn, which may not fully adhere to industry standards.
Not only are the plans to regulate porn sites intrusive, they are also technically infeasible (as are many bright ideas that come from central government). In the amount of time, for example, it would take to identify a site not complying with the new rules, that site could be mirrored multiple times. Such ineffectiveness has been evident in the government's futile attempts to censor torrent tracker Pirate Bay.
The posturing about protecting children is irksome, too. To pretend that children in decades past haven't been sneaking a look at mucky images, albeit in magazines and newspapers, is naive at best. And the idea that being exposed to pornographic content is somehow damaging goes against the lived experience of an overwhelming majority of people.
These plans are a classic case of mission creep. If implemented, they set a dangerous precedent for state intrusion. The government needs to stop exploiting children to score cheap political points. Far too often, we allow our liberty, freedom and privacy to be eroded for the sake of shielding ourselves and our children from imaginary harms.
Stephen Beard is a writer based in Liverpool.
To enquire about republishing spiked's content, a right to reply or to request a correction, please contact the managing editor, Viv Regan.