Labour's welfarism isn't working
Labour has become the party of benefits claimants and public-sector workers.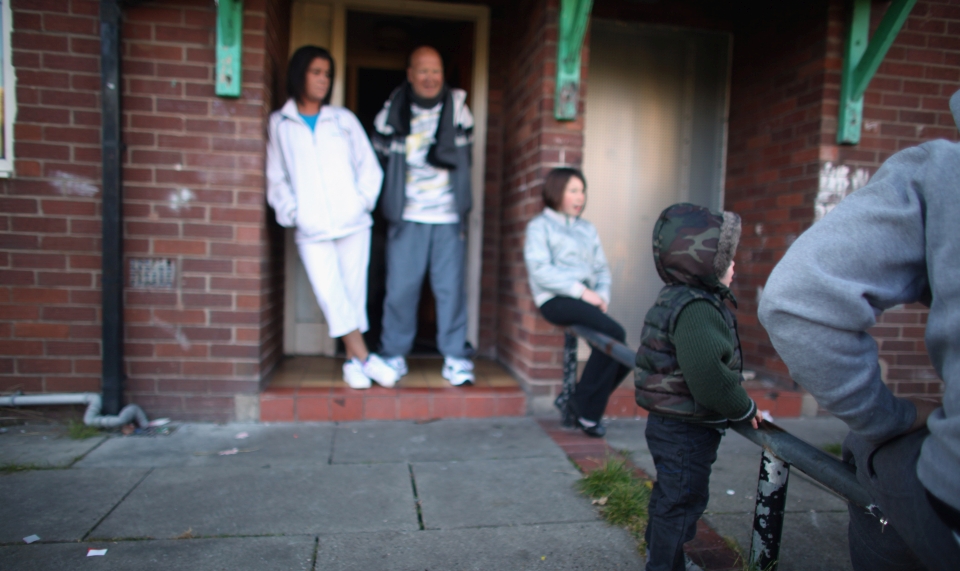 The inquest into the Labour Party's catastrophic General Election defeat in May has revealed an organisation massively out of step with public thinking. Most alarming and damaging of all for Labour is the view of a new Fabian Society report – Never Again: Lessons from Labour's Key Seats – that many working-class voters perceive Labour as 'sounding as if it was on the side of those that don't work'.
Never Again, which features chapters by seven Labour Party candidates who failed to win a seat in May, must make difficult reading for Labour's leadership. Rowenna Davis's blunt assertion that the party 'has gone off track and lost touch with the country', and that it pursued a narrative based on a 'distrust of English people', makes the 'Ed Stone' fiasco, when then leader Ed Miliband's election pledges were carved into an eight-foot-high block of granite, seem like light relief.
For Tories, and Tony Blair, Labour lost the last election because it lurched too far left. It didn't stick to the safe, middle-of-the-road Third Way that helped Labour win three elections in a row. This is wrong. In actual fact, it was Labour's continued association with Third Way policies that put people off. Time and again, the doorstep conversations transcribed in Never Again show how ordinary voters see Labour as paternalistic, patronising and above all contemptuous of people. Voters correctly identified Labour as an alliance of Guardian-reading public-sector workers and benefits claimants. Davis summed up Labour's petit-bourgeois turn well: 'The leadership seemed to assume that people were either needy, greedy or irrelevant.'
It must come as a shock to Labour supporters, as well as radical activists, that the one idea they thought guaranteed votes – an expansive welfare system – might have been the idea that sunk the party. Will Straw, an unsuccessful Labour candidate for Rossendale and Darwen, writes that reforming the welfare state should have been at the centre of Labour's campaign. 'Wherever I turned', he says, 'there was a palpable sense that the welfare system was devoid of any sense of contribution'.
Of course, the easy option for Labourites is to blame tabloid scare stories about benefits claimants for people's rejection of welfarism. But voters' views are really based on their lived, day-to-day experiences, not the journalism of the Daily Mail. Straw found that people 'wanted to know what Labour would do about the family down the street on benefits who'd "never done an honest day's work in their life", or why some families jumped up the housing ladder'. Sally Keeble, a Labour candidate for Northampton North, noted that 'we lost the argument over linking the contribution people make to society and what they take out in cash or kind'. Such voter sentiments are not about 'hating the poor'. Nor do those objecting to welfarism believe the unemployed can magically get a job if they just look hard enough. They were concerned, rather, with how welfarism has turned worklessness from a temporary predicament into a way of life.
Long before the General Election, writers on spiked have been arguing that we need a serious rethink of Britain's ballooning welfare state. The original idea of the welfare state, as an insurance policy in which you took out what you had previously put in, has been replaced by the idea of welfare as something to which you are automatically entitled. But this expanded state is not simply about doling out unearned cash; it also comes packaged within a therapeutic framework. The welfare state under Labour persuaded people they were too useless to cope without the help of public-sector professionals. A combination of unearned entitlement and therapeutic norms meant that younger generations were gradually being socialised into dysfunctional expectations about themselves and society. The London riots of August 2011 were the grim and destructive result of therapeutic welfarism.
For many on the left, any argument that the welfare state should be cut back is an outrageous betrayal. Those who argued for this on spiked were called 'despicable', 'callous' and 'heartless'. And yet spiked's call for a major rethink on welfarism was actually consistent with traditional left-wing thought.
It's now forgotten that radical socialists were once critical of welfarism. During the 1930s, when early forms of the welfare state were introduced, many of the unemployed came to resent their 'new status as citizen beneficiaries of state welfare', as one study put it. They found claiming state benefits humiliating. In Austerity Britain, the historian David Kynaston noted that trade unionists believed the welfare state was a way of 'keeping workers in a suspended state of animation'. Elsewhere, Karl Marx described very early top-down 'welfare measures' as a 'disguised form of alms' designed to placate the poor, lower their horizons and acclimatise them to a life of mere survival.
More recently, recognising working-class independence was an important prerequisite for broader political and social change. Working-class independence meant that the working class as a political movement was separate from both state institutions and the prevailing 'common sense' promoted in Westminster. Today's ballooning welfarism binds ordinary people to the destructive forces of the state, not only financially, but also ideologically. It encourages ordinary people to see themselves as incapable rather than as active, history-making subjects. A critique of 21st-century welfarism is not reactionary; it's a way of asserting people's agency, and their independence from the state.
As the authors of Never Again have found out, former Labour Party voters believe it isn't right for people to be supported indefinitely by the state. Whereas various middle-class writers and artists waxed lyrical on the joys of claiming benefits in the Guardian recently, ordinary people believe that proper citizens ought to contribute to the society they are part of. Labour and the fag ends of radical activism have long underestimated working-class people's suspicion of welfarism and their hostility to subsidising permanent benefits claimants. No wonder those voters interviewed in Never Again described Labour as the anti-workers party.
Neil Davenport is a writer based in London.
Picture by: Getty Images.
To enquire about republishing spiked's content, a right to reply or to request a correction, please contact the managing editor, Viv Regan.