Sexy Jezza will do little to help women
Jeremy Corbyn is siding with the worst of contemporary feminism.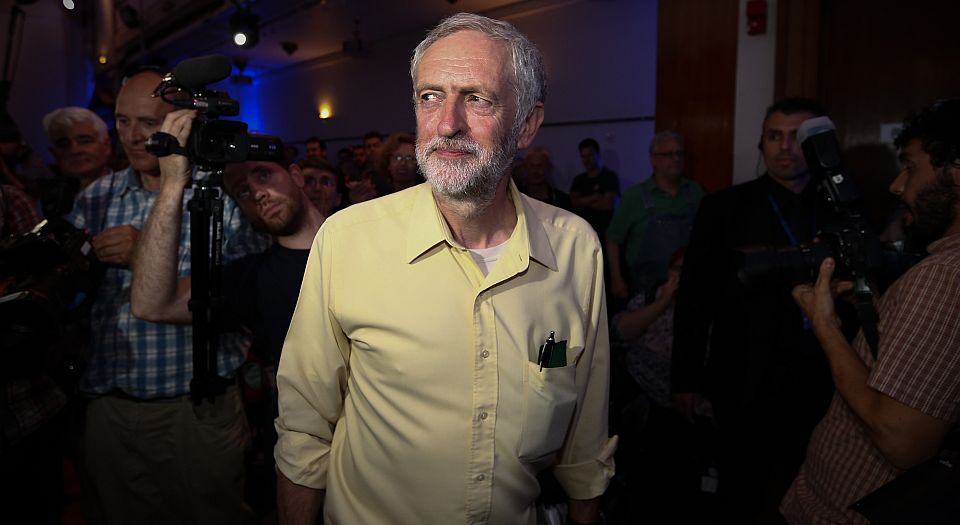 Labour leadership candidate Jeremy Corbyn has further boosted his support in right-on circles by publishing a document entitled Working with Women, which aims to show how 'Labour could work to challenge the root causes of everyday sexism'. Following its launch, Corbyn was all over Twitter, BBC Radio 4's Woman's Hour and online forum Mumsnet, which declared him sexy 'in a sea-dog sort of way'. A Twitter handle, '@sexyjezzacorbyn', was soon devoted to his newfound way with the ladies.
Some of us, however, don't find Labour or Corbyn that sexy. Corbyn claims to want to end 'everyday sexism' – that catchy hashtag – and, following in the tradition of pathetic Labour promises, declares: 'We won't change everything overnight, but we all have to do more together to achieve greater equality and opportunity for all.'
Corbyn thinks women are so important that we need special measures put in place to protect us from the big bad world. Not only does he promise to make all 'PSHE [personal, social and health education] mandatory, with a focus on healthy relationships', he also, 'where necessary', promises to issue 'court orders and FGM protection orders… to protect women at risk'. So, under Corbyn's Labour government, continuing New Labour's obsession with meddling in our private lives, young girls can look forward to having their vaginas inspected and having their relationships guided by the state. Corbyn also wants to ensure that half of MPs are women – a Blair-era tactic of injecting parliament with lipstick in the hope of winning public support.
What about the real problems faced by women? What about women still not having access to legal abortions as early as possible and as late as necessary? What about women, having returned to work after having children, still finding it harder to earn the same amount as men? What about a woman's freedom over her body during pregnancy, when she is so often subordinated to the public-health freakout over a child's development? On all these questions, Corbyn is silent. He mentions 'societal discrimination' based on women's life cycles, but fails to include a single paragraph on childbirth and reproductive rights. To be fair, many of those wetting themselves over Corbyn, as shown by the Mumsnet interview, are more interested in his views on biscuits and his allergic reaction to cotton vests.
Perhaps the most concerning part of Corbyn's PR assault on 'the women issue' is his plan to give official funding to organisations like Violence Against Women and Girls and the Everyday Sexism project. These groups seek to censor and regulate society in the name of protecting women – a move that rests on the presumption that women are more vulnerable and less able than men. By adhering to the victim-culture politics espoused by these organisations, Corbyn is effectively promising to enshrine in law the worst aspects of the new feminism.
There is no such thing as everyday sexism. Women in the UK are able to walk the streets at night safely; we do not face misogyny on a daily basis; and our gender does not prevent us from making decisions in life. As I have argued before on spiked, attacks on women's equality only become truly tangible once a woman starts a family and has to cook all the meals, raise the children, do the housework and get a well-paid job. Things are still hard for mothers. But young women in their twenties? We've got it easy. The current hype surrounding organisations like Everyday Sexism is indicative of the infantilisation of women, and the anti-social nature of contemporary feminism.
Throughout modern times, women have fought for the right of women to be treated as equals, to be freed from the confines of the home and let out to fend for ourselves as independent and strong individuals. Organisations that want to protect women in the name of equality are denigrating women's liberation. If Corbyn supports such groups, then he is a problem for the free-thinking woman, not our solution in shining armour.
Ella Whelan is staff writer at spiked.
To enquire about republishing spiked's content, a right to reply or to request a correction, please contact the managing editor, Viv Regan.