Cecil the lion: hunting for outrage
Calm down, everyone – lion-hunting is good for Africa.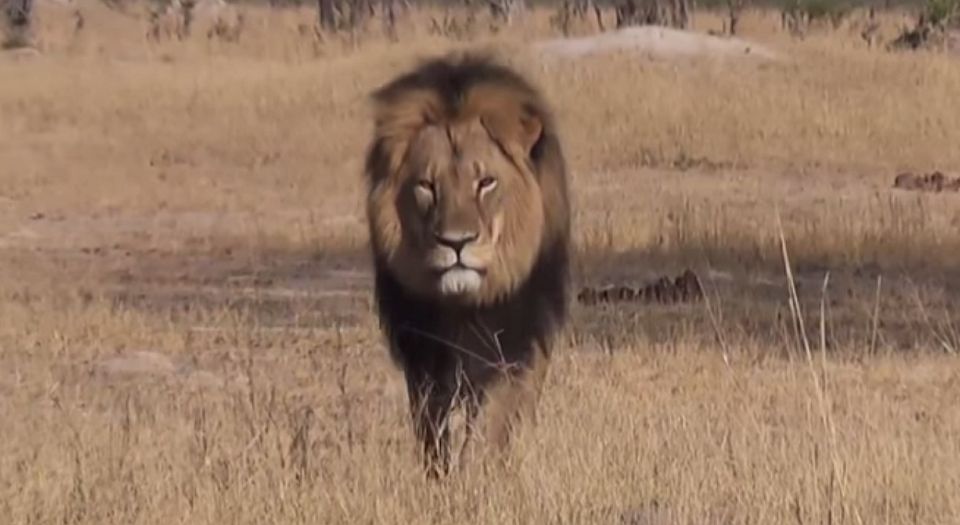 Like many people, I was saddened to hear that Zimbabwean tourist attraction Cecil the lion had been shot by a dentist and holidaying huntsman, Walter Palmer, from Minnesota. Emotive reporting has told us that Cecil took 40 hours to die and that he 'suffered', which has triggered outrage. However, the cultural fury that has ensued means we could lose sight of the reality: which is that hunting is beneficial for human society, and for wildlife, too.
At the time of writing, a petition calling for 'justice' for Cecil has reached 130,000 signatures – by the time this article goes up it will probably exceed a million. Twittermobs and Facebookhate have predictably been out in force, with some even calling for Palmer to be hunted himself, or to his teeth pulled out without anaesthetic. His dentistry practice has closed amid the death threats, and Palmer, fearing for his safety, has gone into hiding. Across the Western media there is no let-up, with many of today's newspaper frontpages featuring the story: it is currently the most popular international story on the Guardian website.
Furthermore, it seems likely that, on the back of this case, a new law will be created by the EU to ban the import of 'hunting trophies' from Africa. MEPs are obsessed with poor Cecil, including Liberal Democrat MEP Catherine Bearder. Quoted in the South China Morning Post, she said: 'The shooting of Cecil the lion was tragic and cruel, but it has at least shone a spotlight on the absurdity of the current situation. Despite the number of lions across Africa plummeting in recent years, hunters are still allowed to import lion-hunting trophies into the EU from several African countries.'
Green Party MEP Keith Taylor echoed Bearder's call for action: 'It's outrageous that lions are being killed just so someone in Europe can decorate their homes with the body parts. The European Commission must immediately impose an EU ban on all imports of lion body parts.' The fact that Cecil's killer was American rather than European doesn't seem to have deterred the European Parliament from taking a stand.
Amid all this wrath, we need an injection of facts. Firstly, the death of Cecil was a mistake. The law makes a distinction between permitted hunting and poaching. The former is legal, the latter isn't. Palmer was led to believe his shooting of Cecil was legal hunting, not poaching. This was an honest mistake for which he should suffer a mild penalty, not death threats.
Secondly, kneejerk EU legislation will deter permitted hunting that actually benefits wildlife and poor economies. If one cannot keep a trophy, one may not be willing to pay £35,000 to hunt a lion. This money is then lost to the local economy and deprives local people of many of the resources they need to maintain decent conservation. For example, 40 per cent of the world's lions live in Tanzania. Along with Namibia, South Africa, and Zimbabwe (where Cecil was shot), Tanzanian lions are deemed to be part of a sustainable population, so hunting permits can be obtained. Bearder was, therefore, wrong: the import of hunting trophies is completely legal where the countries of origin have sustainable populations of the species in question.
According to Alexander N Songorwa, director of wildlife for the Tanzanian Ministry of Natural Resources and Tourism, trophy hunting generated roughly $75million for Tanzania's economy from 2008 to 2011. The EU would be depriving Tanzania of this money. What's more, an effective ban on trophy hunting would lead to a massive loss of habitat for lions and other species, as African societies would devote the land to other uses, and it would reduce available funds and incentives to tackle illegal poaching.
Of course, there should be a debate about whether huge conservation areas for rich Westerners to hunt in is the best use of land on the African continent, which needs more far-reaching economic development than that. But I mention these facts only to show that the arguments that Cecil's case has generated don't add up. Personally, I believe there is room in Africa for high-tech cities, heavy industry and conservation parks.
Cecil's killing was sad, but it was an error. The worse tragedy is that the developed world has interpreted it as a moralistic fable for our times, and, in its zealous confusion, is likely to do further harm to certain African communities' living conditions and to the fate of wildlife in general.
Barry Curtis is a writer and researcher.
Picture by: YouTube
To enquire about republishing spiked's content, a right to reply or to request a correction, please contact the managing editor, Viv Regan.