The Buried Giant – a fantastic fairytale
Ishiguro's latest is a complex meditation on history and forgetting – and a rollicking read.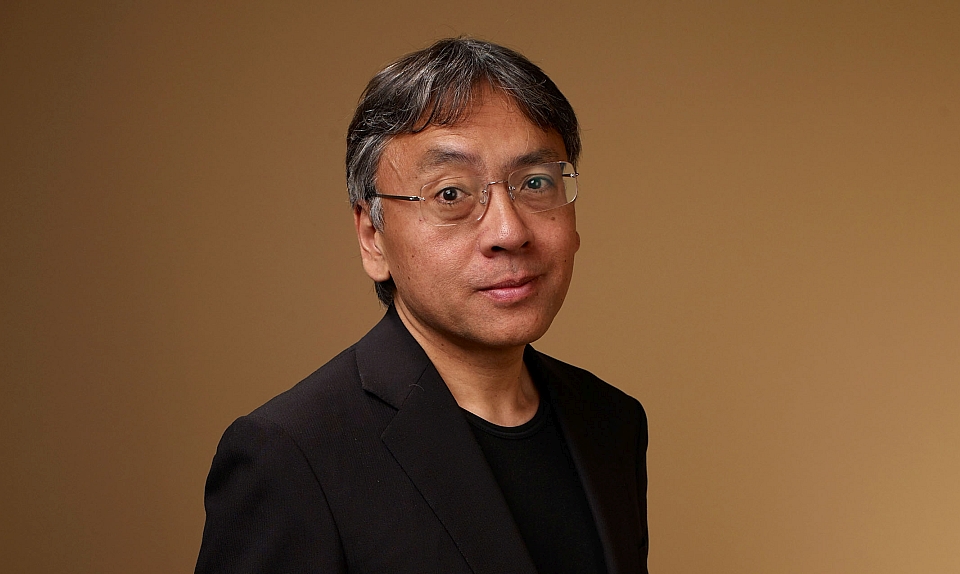 Kazuo Ishiguro's The Buried Giant caused a stir in literary circles for its unexpected choice of setting of an ancient, mythical England. It brings to life a post-Arthurian world of demons, ogres and pixies, which is a risky move for Ishiguro given the fantasy genre has a reputation for being largely read by children and a niche group of fans.
But Ishiguro is not an author who worries about others' expectations. Which is just as well, because this, his seventh novel, is a treat. It is rare to find a book that is powerful enough to make the reader surrender himself to its illusions, but Ishiguro's book does just that. The Buried Giant is escapism at its best, forcing the reader to let his or her imagination take control.
In a question-and-answer session with the Guardian, Ishiguro admitted that, rather than poring over the possible allegories in The Buried Giant, he wanted people 'to read this story for what it is', and part of its beauty is that it can be read simply as an enthralling fairytale about an elderly couple, Beatrice and Axl, venturing on a quest to find their lost son – all the while living under a spell of forgetfulness induced by a strange mist. As the couple travel, their original journey gets sidetracked by a she-dragon called Querig, who is found to be the source of the mist. Befriending knights, escaping corrupt monasteries, fighting off pixies and beheading underground beasts – the story may be led by a stumbling old couple, but it is never slow.
Critics of the novel took issue with the mythical setting. Even Ishiguro's wife told the author 'this will not do' after seeing the first draft a decade ago. In a New York Times interview, Ishiguro expressed his anxiety about publishing a fantasy novel. In response, science-fiction and fantasy writer Ursula K Le Guin slated Ishiguro for his 'thoughtless prejudice' against the fantasy genre. Brushing off Le Guin's criticisms, Ishiguro said he was merely wary of being pigeonholed. 'Genre walls should be porous if not non-existent', he said.
It is a trait of Ishiguro to blur genre lines, creating an unsettling mix of familiarity and distance. Never Let Me Go uses classic science-fiction tropes, but is set in the recent past of 1990s Britain, disturbing the expectations that the reader brings to the book with a twisted timeframe. That The Buried Giant can use all the tools of a fantasy novel and yet escape the shortfalls of the genre (that, generally, giants and demons are ridiculous) shows how powerful Ishiguro's writing has become.
Perhaps the most beguiling part of The Buried Giant is its central love story. Beatrice and Axl are introduced as an elderly couple undervalued by their community and living under a mist that robs them of their memories. Their relationship is defined by the things they can remember, and the story's progression rests on their ability to win back bits of their past. However, with their memories returning, the couple begin to worry that the past, once returned to them, will not be worth remembering: 'Our life together's like a tale with a happy end, no matter what turns it took on the way.' The elderly couple are told a story about lovers like themselves who wish to cross a river. But to do so the lovers have to answer the boatman's questions to determine if they are truly in love or, if not, which one is to be left behind. Beatrice and Axl become afraid that, if put in the same situation, they will be unable to prove their love as they cannot remember how they came to fall for one another. Trying and failing to love is one thing, but already being in love and realising it is a lie is all the more terrifying.
This is the central concern of the novel: a fear of the past and whether its hidden secrets will change the future. This manifests itself most poignantly in the couple's continual panic over losing one another as they move on in their journey. 'Are you still there, Axl?', Beatrice asks, to which her companion, like an echo, replies 'still here'. As the story unfolds, it becomes clear that the future is wholly dependent on the forgotten actions of the past being brought to light. The Buried Giant focuses on a theme Ishiguro has long explored: the perpetual search for truth and the consequences of finding it. In British society today, the fear of truth manifests itself in assorted calls for censorship. We live in a society that is terrified of people saying the wrong thing, that is comfortable with restricting unacceptable ideas, but is even more terrified of allowing the truth to come out, in case the outcome is something uncontrollable. Ishiguro's novels always come back to this fear of finding out the truth, of uncovering all the secrets of the world in case what we find isn't to our liking.
This is the central revelation of the book. The mist is in fact created by a magician at the behest of man, a spell cast to wipe out all memory of a brutal massacre of Saxons by King Arthur's army. If lifted, the country would remember its terrible past and plunge into civil war. King Arthur's old and loyal knight, Sir Gawain, protects the mist in the belief that in doing so he protects the country: 'Think sir, once that breath should cease, what might be awoken across this land.' He must fight Wistan, a young knight who wishes to kill Querig, to end the spell and bring forth the truth. 'How can old wounds heal while maggots linger so richly?', says Wistan. 'Or peace hold for ever built on slaughter and a magicians trickery?' Here a classic epic battle of the fantasy genre is used to define and illuminate the battle over truth. The Buried Giant is a narrative play on truth, in which the reality of the past is literally hidden by mist.
As with all Ishiguro novels, there is a relationship between the story and the political world. The Remains of the Day looked at the complexities of class relations; Never Let Me Go explored the effects of a dehumanised and mechanised world; and The Buried Giant examines 'societal memory and collective forgetting' in the context of a world in which history and our relationship to it is increasingly problematised. I have always read Ishiguro's novels as an exploration of humanity's ability to prevail against external constraints, a celebration of individuals' freedom to make their own decisions and find their own way in a world that at times seems set against them. In the same way that Never Let Me Go was read by some as a bleak warning against technological advance, Never Let Me Go could also be read as a triumph of humanity, even when human qualities are called into question.
Though The Buried Giant, like Never Let Me Go, plays out on unfamiliar terrain, the recognisably human relationships and interactions between characters remain at the heart of the novel. Despite all its ogres, the buried secrets of the novel fight to come forward and the characters strive for truth and understanding. Above all, it is an undervalued joy as an adult to be able to fall into a trance before a good tale and forget about the busy train you're on. The Buried Giant is complex in its assessment of our relationship to history, but is just as enjoyable when read simply as a suspense-filled page-turner.
Ella Whelan is staff writer at spiked.
The Buried Giant, by Kazuo Ishiguro, is published by Faber and Faber. (Order this book from Amazon(UK).)
To enquire about republishing spiked's content, a right to reply or to request a correction, please contact the managing editor, Viv Regan.