Football and big money: the root of all entertainment
The massive Raheem Sterling transfer fee is football at is best.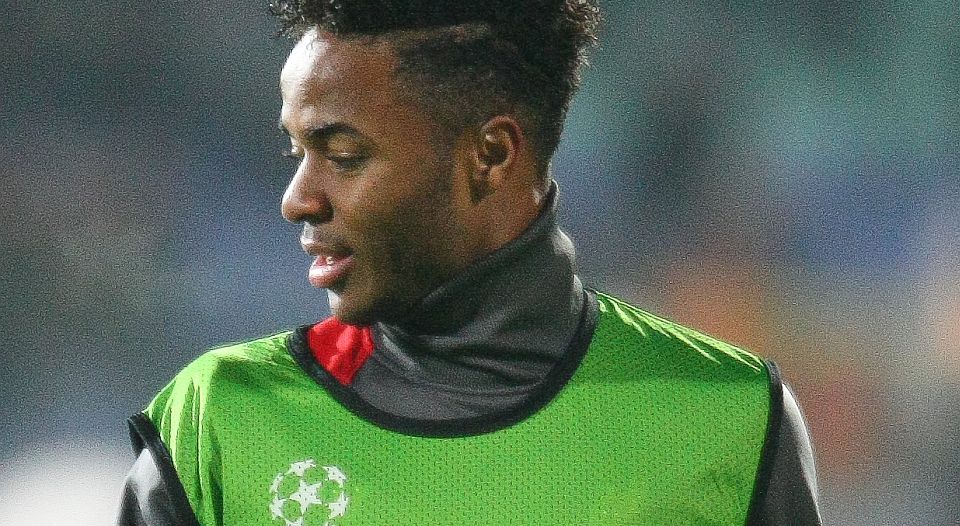 The harsh reality of Raheem Sterling's huge move to Manchester City is this: the second best team in the nation just splashed £49million on a 20-year-old who seems to be more prolific at puffing shisha pipes and inhaling hippy crack than scoring goals. To both hardline football traditionalists and square-eyed economists, the numbers make for frightening reading. An astronomical sum for a player with one goal in 16 England appearances, 23 goals in 136 games for Liverpool, and a grand total of zero trophies for both club and country.
However, none of that matters – this is the modern game, after all. In recent years, the sport has evolved into a parallel universe, in which normality and financial common sense have been suspended. Conventional economic wisdom has been tossed out of the window by the world's greatest teams in pursuit of instant success, silverware and shirt sales. Purse-strings? They're pretty much non-existent.
Let's face it – whether you agree with it or not, reckless financial abandon on the part of top teams is an ingredient for pretty entertaining viewing. There's nothing like a big money transfer. Who can forget Gareth Bale, the most expensive of them all, arriving in Madrid amid much fanfare, unveiled in front of a packed Estadio Santiago Bernabéu following months of speculation. There was a buzz around the Welshman putting pen to paper not just in footballing circles, but in wider popular culture. Sterling's move, making him the most expensive English player in history, has the same monumental feel to it.
Upon the news of Sterling's switch breaking on Sunday, the internet erupted. Although one of the most protracted transfer sagas in recent memory had finally come to a close, the debate was only just beginning. If there's one thing the nation loves more than football, it's arguing about football. The question on everyone's lips, pounded out on keyboards across the country in one form or another: 'Is little Raheem Sterling worth all that money?' Everyone wanted to chip in, from Rio Ferdinand to Gary Lineker.
Not only did a huge signing spark a huge debate – there was also, of course, the Liverpool backlash. A wave of disapproval ripped across the Mersey and engulfed the young forward, with reds fans looking to one-up each with snarky attacks on their former hero. Perhaps the most hilarious of responses came in the form of an open letter to Sterling written by a Liverpool fan. A terse dressing-down of the youngster in which the man who simply signed off his letter as 'Jim, a Liverpool fan' wrote: 'It might just be that we go into this season with a squad of players with the hearts and attitude to fight tooth and nail on the pitch for the success these fans crave, instead of a squad scattered with half-hearted types who expect it all handed to them on a plate.' Ouch, burn. The bigger the money, the bigger the groundswell of opinion, and that can only be a good thing for a sport that's caused more fistfights and pub brawls than any other. This was football at its whacky, outrageous best, and nobody had even kicked a ball.
If you take the Sterling transfer at face value, then you're missing the point, and missing the fun. His move away from Merseyside encapsulates everything the Premier League is about at the upper reaches of the table: ridiculous money. A fact reinforced by this year's monstrous £5.14 billion TV rights deal, a settlement which will pump even more revenue into the top division and see transfer fees and wages continue to skyrocket. There's no point sitting back and lambasting 'extortionate transfer fees' when there's quite clearly money in abundance. The Premier League coffers are filled to the brim. What's more, you'll find scrutinising marquee signings, watching them scramble for approval on the opening Sunday of the season has become as commonplace in the English game as a cheeky half-time Bovril. We mourn the fall of high-profile busts and celebrate the excellence of big-money successes with equal passion and fervour. For every Alexis Sanchez there's an Andy Carroll, and that's part of the beauty of the modern game. How Sterling does? We'll see, but one thing is for certain; the world is watching and that's the best part; it's priceless.
Shingi Mararike is a sports writer and graduate of the Young Journalists' Academy. Visit his blog here.
Duleep Allirajah, spiked's regular sports columnist, is away.
Picture by: Biser Todorov / Wikimedia Commons
To enquire about republishing spiked's content, a right to reply or to request a correction, please contact the managing editor, Viv Regan.