The Dark Net: a mirror of society?
A fascinating new book treks through the hidden internet.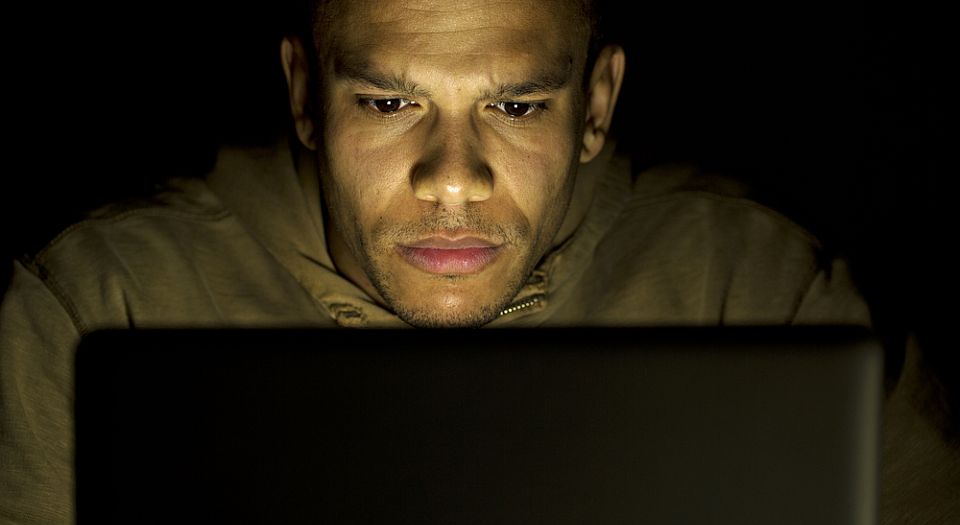 'Because internet.' It's the mantra of our age. No political, social or cultural discussion today is complete without someone laying the blame or heaping praise on the online world for either ushering in a new, progressive era or pushing our feeble humanity to gross extremes. It's both a multi-use theatre for left-right moral panic – a den of YouPorn-fuelled depravity or vociferous, misogynist trolling, depending on your preference – and, at the same time, a forum for a new Enlightened, interconnected community of revolutionary, Wikileaking minds. But, as Jamie Bartlett's The Dark Net: Inside the Digital Underworld shows us, the real story is far more complex.
Bartlett's lively and insightful tome dives beneath the surface of the web we all know and into the bit most of us don't: the dark net, the unseen and encrypted catacombs of the internet where the shady, the secretive, the rebellious and the downright perverse lurk. 'It is a world that is as shocking and disturbing as it is innovative and creative', he writes. 'A world that is much closer than you think.' With Bartlett's clear eye to guide us, we go under.
The dark net began life as a series of email lists, message boards and networks set up by bored computer scientists and libertarian 'cypherpunks', who, in the 1990s, looked to the internet with the hope of realising a new and futuristic kind of freedom. Today, the dark net represents a huge network of hidden, encrypted websites and message boards, accessible via Tor, a bit of free and easily found software that conceals the user's location and web-use.
Bartlett never balks at the extremes he encounters and instead remains firmly rooted in the real world. An early chapter explores the rise of online far-right activism. Talking to former EDL leader Tommy Robinson and one 'friendly' neo-Nazi called Paul, he remains open-minded and conciliatory without ever losing his moral bearings. 'Paul and I get along well', he writes. 'Until, that is, talk turned to politics.'
He's astute in observing the real-world culture of No Platforming that has moved groups like the English Defence League – which, as of April 2014, had as many Facebook likes as the Labour Party – to shore up their support online. But he takes his analysis a step further, exploring the extent to which the importance and significance of these movements are being blown out of all proportion. Anti-fascist (or 'antifa') groups, he writes, 'spend as much time online as Paul does'. But as the two sides troll one another's pages, and clash in thread after thread, it is, in the end, little more than shadowplay. The man behind @Norsefired, an 'antifa' Twitterfeed that aims to 'expose and ridicule' far-right groups, admits that he's never once faced off with his foes in public. Paul, meanwhile, is a 'nobody' when he's not online.
Beyond creating a space for loners to rehash the political battles of the past, the net is also brewing a new kind of techno-resistance movement. Bartlett meets Amir Taaki, a gifted programmer and one of the leading lights in the Bitcoin movement. Bitcoin is a form of encrypted online currency that fuels the internet's various black markets. It is anonymous, untraceable and not subject to state control or market influence. 'Bitcoins are a political project!', Taaki fumes in a squat-set lecture Bartlett attends.
But here, too, Bartlett is sceptical. Like Taaki's cypherpunk forebears, his belief in the power of technology to circumvent state control is entirely deterministic: if we code it, they will fall. Many of the early cypherpunks, Bartlett explains, saw democracy as the main barrier to liberty. Their aim was not to spawn a political movement but to use technology to crash the system. But as Bartlett leaves Taaki's Calafou, a sort of techno-hippie commune he occupies in Spain, you get the sense that all these crypto revolutionaries will achieve is to seal themselves off from the world, skirting under the surface of the 'system', rather than ever changing it.
As politically incoherent as Bartlett finds many of the people he encounters, they seem, at least, united in their unfettered pursuit of freedom. Still, it is a freedom without a project, with no real political trajectory. The 4chan message board called '/b/' gave birth to the hacktivist collective Anonymous, which launched cyber attacks on the Church of Scientology and arms dealers and played a (much overstated) role in helping Arab Spring protesters set up encrypted communication networks. But, in the end, nothing earth-shattering has ever come of Anonymous's bratty outbursts. The '47 Rules of the Internet', penned by 4chan's so-called '/b/ tards', makes the underlying rootlessness and relativism of it all clear. Rule eight says: 'There are no rules about posting.' Rule 20 is: 'Nothing is to be taken seriously.' This is the freedom to dick about with impunity, and little more.
In one of the book's most chilling chapters, Bartlett explores a form of dark-net freedom that even /b/ tards revile: the 'freedom' to access child porn. He relays, in clipped, intense prose, the time he stumbled across a link to a child porn website on the Hidden Wiki – the index of the dark net. 'If I had clicked again, I would have committed an extremely serious crime. I can't think of another instance where doing something so bad is so easy', he writes.
Child pornography has boomed on the dark net. In just one month in 2013, there were 13milliion page impressions on Tor Hidden Services and 600,000 of them were visits to child pornography pages. Now, the fact that paedophiles flock to encrypted sites to fulfil their appetites is hardly surprising. But what is shocking is how much child pornography is accessible through the so-called surface web. We meet Michael, a fiftysomething British man convicted of possessing 3,000 indecent images of children, saved on his computer. Michael insists he was never 'remotely curious about young girls' before and that he would never physically abuse a child himself. But after developing a taste for legal 'teen', or 'jailbait' porn, he soon found his way on to sites that served up far darker thrills. 'He started to click.'
Drawing on sociological theory, Bartlett describes the 'disinhibition' the internet allows, whereby ordinary individuals begin slowly to indulge in, and then justify, abhorrent online activity. He's careful not to stoke up panic – physical abuse of children, he notes, has not significantly risen in spite of the explosion of child porn online. But while he refuses to monster men like Michael, he doesn't explain away their behaviour, either. 'It's not the computer's fault. It's Michael's fault', he writes.
The Dark Net can make for grim reading, but Bartlett's levelheaded analysis teases out its intricacies without ever jumping to shrill or sweeping conclusions. Throughout history, every new technology has been met with a mix of blind optimism and doom-laden pessimism, both springing from a belief that technology motors change, for good or for ill, detached from the people and the context which created it. Neither is true: technology and how it is used is, most often, the reflection of what a society thinks, needs and values. But the dark net is not just a window into humanity's unseen soul – it also distorts.
Bartlett is right when he says that – with the exception of child pornography, of course – the energy put into censoring the dark net could be used to learn from it instead. The nihilism, narcissism and rootless politics it plays host to haven't come from nowhere – and it is, in its own way, fuelling innovation. But I disagree that it's 'a mirror of society'. Tor is not a household name. And the dark recesses of the internet remain a sequestered, unrepresentative and warped space. The problems of society are not 'because internet', but neither are the perversions of the dark net 'because society'.
Tom Slater is assistant editor at spiked.
The Dark Net: Inside the Digital Underworld, by Jamie Bartlett, is published by William Heinemann. (Order this book from Amazon(UK).)
To enquire about republishing spiked's content, a right to reply or to request a correction, please contact the managing editor, Viv Regan.