Young American liberals are losing the ability to argue
Censorship on campus – and elsewhere – is dumbing down political debate.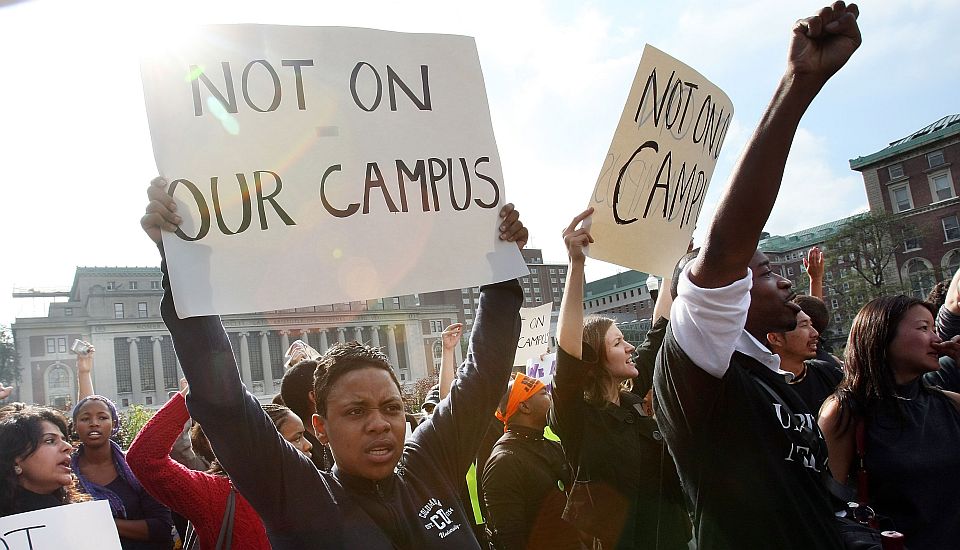 The American left faces a grave threat – from within. Young liberals aren't being taught how to argue.
On 9 May, Duke University professor Jerry Hough commented on a New York Times article, which blamed the Baltimore rioting on racism (or, as the NYT itself described it, 'the century-long assault that Baltimore's blacks have endured at the hands of local, state and federal policymakers').
Hough's most controversial statements centred on why, in his words, 'Asians who were oppressed [as much as blacks] did so well and are integrating so well, and the blacks are not doing so well'.
Hough continued: '[Asians] didn't feel sorry for themselves, but worked doubly hard… Every Asian student has a very simple, old American first name that symbolises their desire for integration. Virtually every black has a strange new name that symbolises their lack of desire for integration. The amount of Asian-white dating is enormous [and] black-white dating is almost non-existent because of the ostracism by blacks of anyone who dates a white.'
Duke University responded: 'The comments were noxious, offensive, and have no place in civil discourse.' (My emphasis).
But if Hough's comments are racist, repugnant or simply incorrect, should we dismiss them as unfit even to discuss, let alone debate or refute? Were Asians and blacks discriminated against equally, or did blacks face greater challenges? Do Asians really have simple American names, and blacks strange new ones? (Here's one take). Do Asians integrate while blacks insulate? Is it fair to ask blacks to integrate into a society that has long oppressed them?
But students won't have these conversations. The liberal establishment dismisses Hough's comments as the racist ramblings of an old white fool. Perhaps that's right. But here's the problem: if no one confronts such ideas, they will not go away.
'[N]o one has said I was wrong, just racist', Hough writes. Another Duke professor, Michael Munger, argues that universities educate conservative students by challenging them, while liberal students get a pass. As the chair of indignation studies (whatever that is) told Munger, 'I don't really need to spend much time with the liberal students because they already have it right. I spend most of my time arguing with the conservative students.'
Derision, rather than refutation, seems to be the norm of discourse in mainstream politics as well. Accordingly, opposing views are seen as a sign of some moral defect, not genuine disagreement. Earlier this year, for example, a prominent Democrat compared delaying the confirmation of Loretta Lynch as attorney general (she's the first African-American woman to be given the role) to Jim Crow segregation. Elsewhere, questioning certain sexual-assault statistics makes one a 'rape apologist'; proponents of traditional marriage are dismissed as 'bigots'; and even President Obama is called sexist for arguing with Senator Elizabeth Warren about a trade bill (he called her 'Elizabeth').
Progressives think their vitriolic name-calling undermines their opponents. But Munger has it right: 'The absence of [dissent] is harmful, not so much to those who would agree with the dissenting voice, but to those who are thus denied the chance to collide with error.'
A recent study suggests the Republican Party is the strongest it has been in decades. Should this trend continue, should liberals lose the minds and hearts of Americans, should prejudice not die but fester, then progressives need only look in the mirror to find whom to blame.
Alex Kasnetz is a law student at Duke University.
To enquire about republishing spiked's content, a right to reply or to request a correction, please contact the managing editor, Viv Regan.