Labour: the death star of youthful energy
Young people, don't vote Labour. Do something daring instead.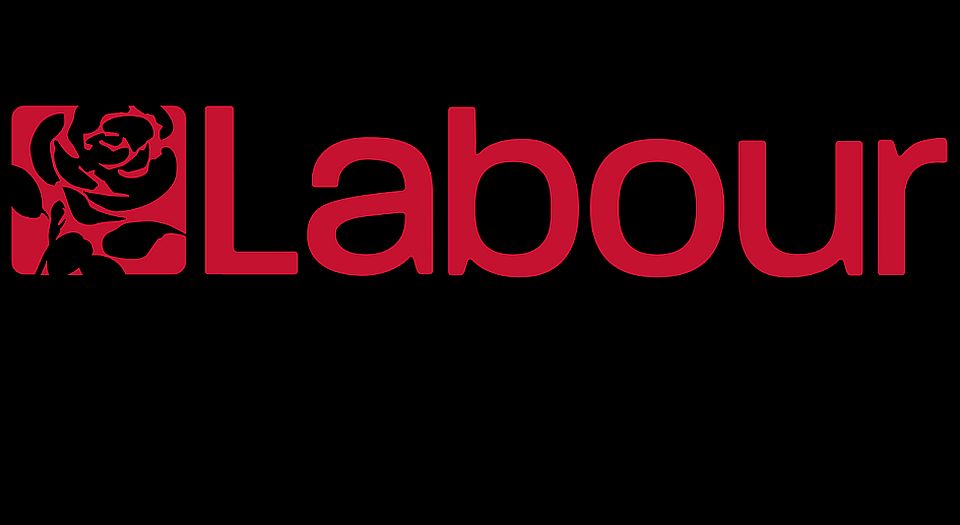 In an election campaign so depressing it has featured tombstone-style manifestos and Nick Clegg feasting like a zombie on the decay of traditional politics to make himself kingmaker of the next government, one stat has been especially soul-destroying. According to the think-tank British Future, more than 40 per cent of first-time voters will give their X to Labour this Thursday. That's nearly twice the number of young voters predicted to plumb for the Tories (22 per cent) and a hell of a lot more than the number expected to vote Lib Dem (eight per cent). Among 18- to 23-year-olds, it seems Labour is the ticket.
In short, many in that generation we tend to think of as liberal and open-minded will vote for a party whose track record on freedom is dire. From its 'politics of behaviour' — the idea that the stupid, fat, Daily Mail-reading public needs to be nudged towards a slimmer, more enlightened existence — to its institution of ASBOs and its myriad assaults on freedom of speech and on core legal principles like the right to trial by jury and the double-jeopardy rule, Labour has over the past 20 years taken a flamethrower to freedom. The generation that is usually anti-war — well, it has been since about the 1960s — is voting for a party that makes the American presidents who presided over Vietnam look like Florence Nightingale in comparison, destroying Iraq and Afghanistan (both still in embers), killing hundreds of people in Yugoslavia, and voting en masse for the bombing of Libya in 2011, which led to the deaths and exodus of thousands, destabilised vast swathes of Africa, and intensified the migrant crisis in the Mediterranean. And a generation that has traditionally craved independence will vote for a party that actively stifles people's moral autonomy, having spent much of the last time it was in government presiding over the expansion of a vast, Byzantine, welfarist state that now caters for the poor's every need — including their therapeutic needs — and which in the process utterly warps community life, social solidarity and individual initiative.
How has this happened? Why are nearly half of first-time voters — and pretty much every youthful voter I meet — reportedly aligning themselves with such an illiberal, paternalistic, community-wrecking, nation-destroying party? What this confirms is Labour's new role as the death star of youthful energy; how Labour has become a swirling black hole where a principled, connected party used to be, sucking in, and destroying, the aspirations of a generation who aren't quite sure what else to do. The youth vote for Labour is depressing because it speaks, fundamentally, to a generation that feels alienated from the old politics (many youths won't vote at all, and even many of those voting Labour are doing so with resignation), and yet who feel they cannot free themselves from the old politics and hurl themselves head-first into a scary, yes, but also potentially liberating new kind of politics. The young are attached to Labour in the way adultescents remain tied to the apron strings of their overbearing — and in the case of Labour, crazy — mothers.
Of course there's a long tradition of even those with big aspirations and radical tendencies dutifully voting Labour at election time. The Socialist Workers' Party always implored its members to 'Vote Labour and fight for a socialist alternative!', like children coming home for their dinner after four years playing outside. This has been repeated as farce in the bizarrely headline-grabbing decision of Russell 'I'm not voting' Brand to endorse a vote for Labour. 'Vote to start the revolution', says Brand, suggesting he doesn't know how revolutions work. Imagine if the Paris Communards had said: 'Wait, wait! Before we revolt we must first elect to power a guy called Ed whose slogan is "Balance the books"!' Everyone, even irksome mockney DIY revolutionary Brand, is getting sucked in by the Labour death star.
But today's apron-strings voting for Labour is worse even than the Labour-backing antics of the SWP and others in the 1980s. For at least back then those parties and other radicals were — for good or ill — doing other politics in between their once-every-four-years robotic nod to Labour. They were marching, striking, publishing, shit-stirring, shifting the agenda in various directions, not all of them good. By contrast, today's youthful and radical voting for Labour is tinged more with the sentiment of, 'Well, who else are we going to vote for?'. And to the extent that any of these so-called rads — rads for Miliband! What a hoot — are doing extracurricular politics, it is but a mirror image of what Labour is up to. From those radical tax collectors demanding Amazon and Starbucks cough up to the state, to the green-leaners agitating against fracking, nuclear and industry, today's lefty agitators ape modern Labour's small-mindedness, and in fact improve on it.
What drives the young and the edgy to Labour today is a vacuum of ideas, a fear of thinking or trying something different. Labour is the beneficiary of a crisis of radical vision, hoovering up the hopes of youths and the displeased, and then destroying them: feeding them into the middle-class machine Labour has become over the past two decades, where its sole aim is to get elected, to run stuff, to manage Britain's economic and social decline in such a way that no one gets too angry about it. Some of the resigned voters for Sad Ed comfort themselves with the fantasy that the really rotten Labour stuff was done by New Labour, and now, under Miliband, the party is back to being its old self again. This is nonsense for two reasons: 1) New Labour was only ever the external expression of the already existing internal collapse of Labour and its shedding of members, principles and ideals — Miliband runs the exact same hollowed-out party that Blair ran; and 2) from their support for the Libya bombings to their promise to ban Islamophobia, Miliband and his miserable coterie have again and again shown themselves willing to pursue the very same interventionism and illiberalism so expertly executed by Blair.
Yes, it's a risk to break free of the old politics. It requires guts and ideas, bravery and principles. But it's essential, now more than ever. Young people, and others, don't let Labour use your desire for a different kind of politics as the fuel to its cynical pursuit of power. Withdraw your X. Think bigger and better, and let this death star finally die so that something brighter and inspiring might take its place and in the process consign Labour to where it belongs: as a memory, a fading photograph, in history books on the twentieth century.
Brendan O'Neill is editor of spiked.
To enquire about republishing spiked's content, a right to reply or to request a correction, please contact the managing editor, Viv Regan.