Ben Affleck: a slave to identity politics
From multiculturalists to feminists, too many think that we are defined by our inheritance.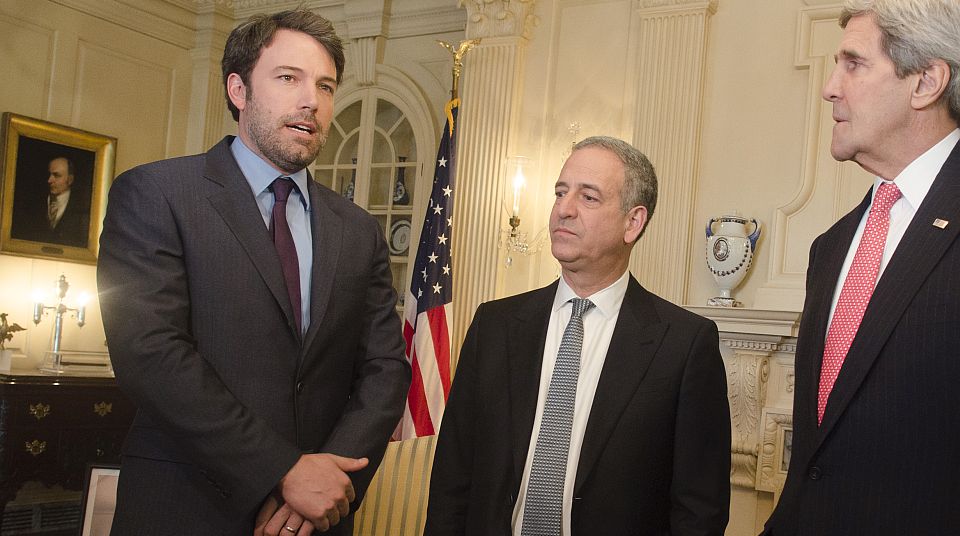 Ben Affleck, the Hollywood star, said last week he was 'embarrassed'. And who could blame him. From that relationship with Jennifer Lopez, which tested the gossip-mag-readers' gag-reflex during the early 2000s, to its honking filmic progeny, Gigli, Affleck has a lot to be embarrassed about. Yet incredibly his red face has nothing to do with some sort of belated self-awareness – he remains resolutely unembarrassed by anything he's done. No, he's embarrassed by something a relative has done, or rather did, 150-odd years ago.
As many will now know, during the making of an episode of PBS's ancestry-tracing documentary Finding Your Roots in 2014, it emerged that one of Affleck's distant relatives, a Benjamin Cole, was a Savannah-based slaveholder. And not just any old slaveholder. He was in 'the top 10 per cent of slave holders', a member of the 'Southern elite', as the Finding Your Roots presenter put it, with 25 bondsmen to his name. 'God', Affleck exclaimed at the time: 'It gives me kind of a sagging feeling to see, uh, a biological relationship to that.'
Affleck, like many middle-aged men, was not comfortable with this 'sagging feeling', and promptly emailed the show's executive producer, Harvard celebademic Henry Louis Gates Jr, to ask if, uh, 'that' could be sent down a memory hole. We know all this because Gates then emailed a Sony executive to ask for advice — an email that, thanks to the North Korean geeks' Sony hack, has since been Wikileaked to the public. And lo and behold the redacted version of Affleck's Finding Your Roots had girdled this part of the family tree. Affleck's embarrassment had clearly won out.
It's easy to take the proverbial out of Affleck. This, after all, is a man who sweats Hollywood self-righteousness, someone who, like too many of his preening peers, seems to have confused celebrity with preaching, being famous for having a mission, stardom with a platform. He never misses a chance to pursue the banal fight: he raises awareness about climate change; he supports gay marriage; and he doesn't like Republicans. Heck, he's probably against land mines, too. The right-on side of history is Affleck's natural habitat, the liberal consensus his intellectual wellspring. So, when it turns out his bloodline contains individuals from the wrong side of history, individuals who have fought the bad fight, Affleck's is a red face to liberal-bashing bulls.
What's odd is that Affleck is not a stupid man, despite all the films to the contrary. He knows he is not responsible for the actions of Benjamin Cole. He knows he should no more be damned for having a slaveholding relative than Kenneth B Morris should be praised for being abolitionist Frederick Douglass's great-great-great grandson. These are biological facts, not personal achievements.
But such reasoning underestimates the dominance of identity politics today. To say Affleck should have just brushed it off ignores the extent to which we are encouraged to identify ourselves in terms of our biology, our background, the stuff that we can't help that apparently makes us who, or rather what, we are — that is, things determined by our biological inheritance, from our ethnicity to our sex. Examples abound. Think of Democratic presidential candidate-in-waiting Hillary Clinton, who is now running a campaign based on the fact she's a woman, complete with #GrandmotherKnowsBest hashtag — and she's being praised for it. Think of what passes for radical debate today, where perma-post-graduates preface every intervention with a privilege-checking litany of the intersecting racial, class and gender aspects of their background — because what one is, so to speak, is more important than what one thinks. And think, indeed, of the very phenomenon of ancestry-tracing shows like Finding Your Roots, which feed on the cultural drive to explain who people are in terms of their lineage — the British equivalent of Finding Your Roots is tellingly titled Who Do You Think You Are?
Not that peering into one's familial past is necessarily regressive. Being interested in where we have come from is understandable and sometimes even illuminating. Yet there's something that nags about the family-tree obsession. Those who are truly rooted, as one social critic once noted, don't need to search for roots. And that's it, that's the problem today. Bereft of better, future-oriented ways of thinking of oneself, of forming identities based on what one does and thinks and believes, of rooting oneself in the tumult of the present, too many root themselves in their ancestry, their cultural and biological backgrounds. As if all that, rather than the individual himself, is all-determinant.
Affleck knows that he is not to blame for Benjamin Cole's slaveholding, just as Cole is not to blame for Man About Town or Pearl Harbor. And he knows that who he is shouldn't be determined by his genealogy. But right now there are too many who seem to think precisely that — that people are their biology; that their ancestral past writes their individual futures; that Affleck, in effect, should be embarrassed of his relative's past, because it is, in a sense, part of him. Behind Affleck's cowardly fudge, there lurks the long-dead hand of identity politics in all its determinist glory.
Tim Black is deputy editor of spiked.
To enquire about republishing spiked's content, a right to reply or to request a correction, please contact the managing editor, Viv Regan.