The PC terror of the Twittermob
Jon Ronson finds something nasty lurking in the eye of the Twitterstorm.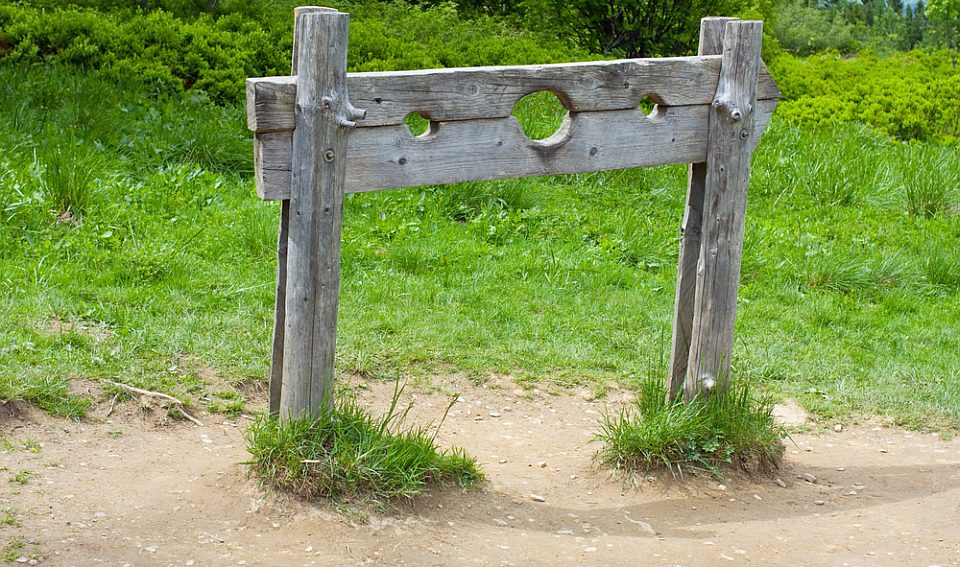 Two web developers, Hank and Alex, were sharing tech-related in-jokes about 'dongles' and 'forking someone's repo' at a conference. It was private, jokey wordplay – or at least, that's what they thought. A woman in front of them, Adria Richards, overheard the jokes, became outraged, took a photo of the pair, and posted it on her Twitterfeed. 'Not cool' ran the tweet as she 'called out' their 'inappropriate' and 'sexist' jokes. At the end of the conference, they were reprimanded by the conference organisers and eventually sacked from their jobs. It didn't end there. The woman who tweeted her outrage received abuse from freelancing misogynists who themselves were outraged by the firing of Hank and Alex. Hackers attacked the IT server system at Richards' workplace and she, too, was sacked.
It is a grim story, but it is one that, unfortunately, is becoming commonplace. Author and broadcaster Jon Ronson, in his new book So You've Been Publicly Shamed, examines the peculiar twenty-first-century phenomena of the Twitterstorm and 'calling out' culture. Ronson is a very good and likeable journalist. He has a talent for spotting a potentially great story and the tenacity to bring it to life. He is a journalist in the old-fashioned sense of the word. He pursues contacts, leads and interviews – many times over – until he's scooped a decent story. And, unlike so many hotshot broadsheet writers, Ronson is always more interested in the people he's writing about than he is in himself. It is this approach which means his contacts are often prepared to open up to him and which explains why his writing can be so compelling.
Ronson, though, has his detractors. His interest in oddballs and freaks suggests he is not someone who takes things too seriously. Yet his eye for the wacky and the strange sometimes ends up hitting on hard political topics. For example, his 2001 documentary, The Secret Rulers of the World, captured how radical lefties were embracing conspiracy theory, once the theory of choice for far-right nutters. Likewise, So You've Been Publicly Shamed captures how the easily offended, often radically minded, have wrecked people's lives in a manner which would make corrupt, repressive states feel proud. What's alarming and chilling about Ronson's case studies is that, far from being isolated incidents, they increasingly reflect a general trend towards the curtailing of free expression.
Take the case of the American, Justine Sacco. Before a trip to South Africa, she made a throwaway quip on Twitter, to her 170 followers, about how white people can't catch AIDS in Africa. This bad joke was a dig at her own apparently cosseted existence rather than at black AIDS suffers. But sadly for Sacco, this joke was lost on one of her followers (she doesn't know who), and by the time she had landed at Cape Town Airport she was trending on Twitter. Ronson provides an extensive list of the tweets in response to Sacco's original post. They were a mixture of pious, indignant rage and low-level sadism. 'We are about to watch this @JustineSacco get fired. In REAL time. Before she even KNOWS she's getting fired.' Ronson makes the point that Sacco was the first person he'd interviewed who had been destroyed, not by the government or big business, but by her fellow citizens.
The same was true of Lindsey Stone. She and a friend had a long-running 'stupid joke' that involved pulling poses contrary to what a public sign says, such as smoking in front of a no-smoking sign. At Arlington in Washington DC, the pair saw the 'silence and respect' sign for US soldiers who had died in combat – this prompted Lindsey to do a goofy am-dram one-finger salute pose in front of the sign. Due to Facebook settings not being as private as many of us think they are, especially for uploaded photos, this private joke became public. Four weeks after returning from Washington DC, Stone became aware of online hostility towards her and her photo. Incredibly, a 'Fire Lindsey Stone' Facebook page had been created and had attracted 12,000 likes. The company Lindsey worked for, LIFE (Living Independently Forever), was inundated with emails demanding her sacking – a request that was quickly met. According to Ronson, Stone 'fell into a depression, became an insomniac and barely left home for a year'.
Public shaming in the twenty-first century, especially for mildly jokey rather than criminal behaviour, can be devastating for its victims. Ronson, who admits that he's done his fair share of 'calling out' tweets, is right to say the process degrades us all. A harder question to answer is why such unhinged responses to bad jokes and legitimate opinions have become the norm rather than the exception.
In trying to answer this question, it would be easy, and wrong, to indulge in anti-human prejudices, and to his credit Ronson picks apart such lazy theories. He demonstrates how the nineteenth-century French doctor and thinker, Gustave Le Bon, was wrong with his 'group madness' concept, developed in The Crowd: A Study of the Popular Mind. Le Bon's theory was that humans totally lose control over their behaviour in a crowd. Our free will evaporates and a contagious madness takes over.
Ronson notes that Le Bon is still popular because 'we tend to love nothing more than to declare other people insane'. But the problem with theories like Le Bon's is that they can't explain why some people get involved in Twitterstorms and others choose not to. It seems that how people react in a crowd or on social media is based on patterns of behaviour that reflect wider belief systems. The predilection to behave in this way exists prior to the coming together of any pitchfork- or Twitter-wielding mob.
For the sociologist Émile Durkheim, the process of punishment and shaming served to change an individual's behaviour and uphold society's values. From Medieval times through to the nineteenth century, the authorities were willing to tie people to public whipping posts or place them in stocks for their transgressions. Local newspapers would have published a digest detailing the amount of squirming that had occurred. Punishment is primarily expressive – it expresses society's moral outrage at the offence. Through rituals of order, such as a public trial and punishment, society's shared values are reaffirmed and its members come to feel a sense of moral unity. Thus 'calling out' someone's Twitter transgressions could be said to be motivated by a desire to do good for wider society. Ronson draws a not too far-fetched analogy between public shaming on social media and how citizens in the German Democratic Republic (GDR) informed the Stasi (the GDR's terrifying secret police) on their neighbours – they thought this was the right thing to do.
The question today is how and why harmless jokes, or the 'wrong' opinions, are seen as transgressive and worthy of what the criminologist John Braithwaite calls 'stigmatic shaming' (which means there's no final forgiveness for the individual's 'bad behaviour'). But in the twenty-first century the nature of stigmatic shaming has changed, too. Ronson notes how individuals who have been exposed to public judgement for aspects of their sexual behaviour, such as sleeping with prostitutes, are no longer social pariahs. Max Mosley or Wayne Rooney, for instance, were not cast out of public life following tabloid revelations of their paid-for sex romps. Shaming no longer involves the transgression of traditional or religious values but, instead, the transgression of politically correct codes. And it is on social media where the regulatory power of PC codes is most keenly felt.
Twenty-five years ago, the term PC was a joke, largely used by conservatives to lampoon the behaviour of liberals and lefties. Today, far from PC having 'gone mad', it has gone thoroughly mainstream. Critics of PC are often viewed as closet bigots, people who simply want to make racist or sexist comments without any comeback. But this misses the point about the problems with PC. PC is designed to control individual behaviour rather than create a more equal or fair society. Through PC, problems to do with racial or sexual inequality have been recast as problems of language etiquette. Justine Sacco's family, for instance, had a long history of actively supporting the ANC in South Africa during the struggle against Apartheid; her tweet was also a joke against herself and perceptions of 'white privileged' Americans. But all of this was irrelevant because the politically correct use of language is considered more important than a person's actual opinions or deeds.
Protecting other people's self-esteem or emotional states has become important because humans are no longer seen as being able to cope with 'disagreeable' words. This has pretty much become the organising principle on university campuses throughout Britain and America. But the culture of limiting 'offence' has only encouraged people to perceive and exaggerate all manner of comments as 'offensive'. We've reached the point where an individual's subjective 'hurt' now triumphs over solidarity with other people. Indeed, solidarities based around work, how most of us are only one pay cheque away from penury, was once a powerful social bond among the powerless in society. It was widely recognised that handing employers a stick with which to beat an employee could be used against yourself and others. This is why, 30 years ago, nobody would call on someone else to be sacked from their job on the basis of something they had said, no matter how reprehensible they thought it was.
One of the most depressing trends covered in Ronson's book is how calling for someone to be sacked from their job, even though a tweet is unrelated to their work, is often the first demand social-media users all-too gleefully make. It shows just how atomised and lacking in solidarity Western societies have become. Trying to get someone sacked was once considered a terrible thing to do. Now it is considered the right thing to do. Ronson's book demonstrates how social media reflects and exacerbates such malignant trends, such as calling for the state or employers to punish people for opinions, jokes or beliefs considered offensive or inappropriate.
Nevertheless, Ronson is somewhat off the mark when he applies his criticism of public, social-media shaming to the case of author and 'motivational public speaker' Jonah Lehrer. In 2012, journalist Michael C Moynihan became suspicious of quotes Lehrer had attributed to Bob Dylan in his book Imagine: How Creativity Works. In fact, the quotes were completely made up. Other editors and book publishers quickly discovered that most of Lehrer's articles and work featured fabrications, inaccuracies and evidence of plagiarism. Ronson uses the case of Lehrer as part of his exploration of public shaming, but actually it's not entirely legitimate to compare Lehrer's downfall with the cases of Sacco, Stone and others. In Lehrer's case, it was a journalist, and then social media, who forced Lehrer to be held to account for his dishonesty and fakery. He was not being destroyed for bad jokes or bad opinions.
Ronson feels uneasy that Lehrer had 'been exposed by the sort of person who used to be powerless' and reminds the reader Lehrer had written some wonderful stuff. There's a danger here of confusing Twittermob intolerance with stinging public criticism and ridicule. Increasingly, many journalists are hostile to 'below the liners', ordinary members of the public who leave ridiculing comments underneath an opinion piece or review. There's a tendency to confuse the online public who are simply opinionated with Twittermobs and intolerance. Ronson is right to cast a weary and critical eye over the Twittermob mentality. But journalists' views and opinions still ought to be fair game for challenge and ridicule. At times, So You've Been Publicly Shamed doesn't clearly make the distinction between robust public debate and intolerance.
It is also worth pointing out that shame and being shamed are not necessarily bad things. The existence of shame is a recognition that genuinely transgressive acts are problematic. Shaming, therefore, provides a check and balance on wayward behaviour. It is the mechanism through which, informally and organically, civilised boundaries are maintained by society. It is also less repressive because such informal controls do not involve the state and the judiciary. What makes the Twittermob's acts of 'shaming' so brutal is that individuals who haven't done anything wrong end up having their lives destroyed. Telling bad-taste jokes does not warrant being given unemployable pariah status. Ronson's engrossing book, and the sorry tales he covers, is a depressing snapshot of Twitter's tyranny of intolerance and the closing down of a free society.
Neil Davenport is a writer and educational consultant based in London.
So You've Been Publicly Shamed, by Jon Ronson, is published by Picador. (Buy this book from Amazon(UK).)
To enquire about republishing spiked's content, a right to reply or to request a correction, please contact the managing editor, Viv Regan.