Conditioning kids to have state-approved sex
The whiff of Brave New World in consent classes for 11-year-olds.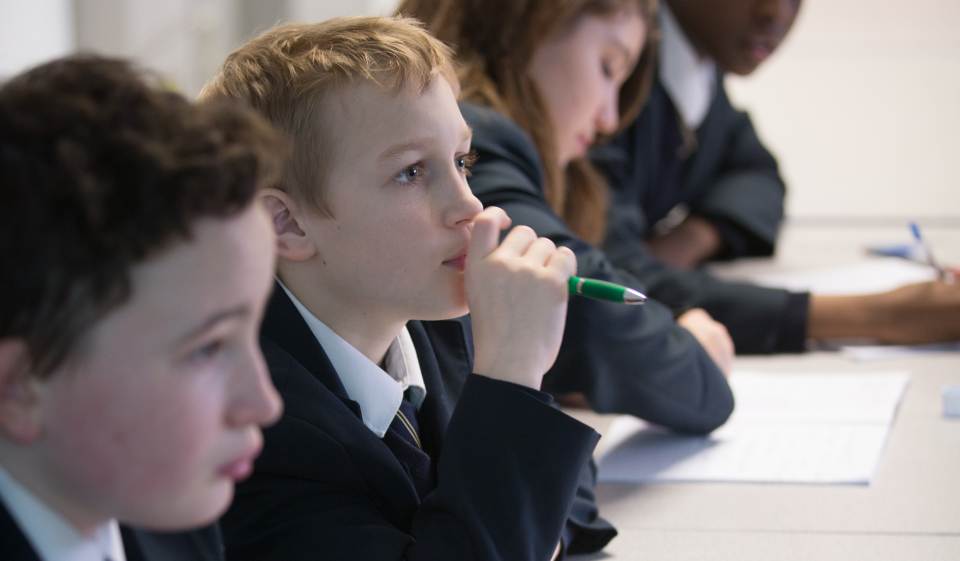 At the beginning of Brave New World, the director of the Central London Hatchery and Conditioning Centre proudly shows a group of students into a room of sleep-learning infants. He gets a nurse to explain what's happening. 'We had Elementary Sex for the first 40 minutes', she tells him. 'But now it's switched over to Elementary Class Consciousness.' For Aldous Huxley, writing in 1932, the idea of state-conditioning centres and infant sex education was far-fetched and horrific – both perfectly set the scene for the nightmare vision of the future he wanted to portray.
Fast-forward to the present day and government plans for mandatory lessons in sexual consent for all children from the age of 11 raise barely an eyebrow. Announcing the proposal earlier this week, the UK education secretary Nicky Morgan argued that the sex education currently on offer does not go far enough. New sex consent classes are needed to target all children (at the moment independent schools and individual parents can opt out) and go 'beyond the biology' to include an even greater emphasis on relationships and an explicit discussion of the concept of consent. All of this has to take place before children are likely to become sexually active.
It seems there's now a state-sanctioned way to have sex and conduct relationships. Parents clearly can't be trusted to convey this officially approved method in their own homes; instead, teachers need to step in to make sure children receive all the correct messages. Kids deemed barely old enough to walk to school alone will be taught about rape. Yet the only criticism being levelled at Morgan's proposals is that they are too little, too late.
Morgan has suggested sex consent classes are needed to keep children safe from abuse and exploitation in light of the 'unimaginable pressures' they face. The chief executive of the Personal, Social and Health Education (PSHE) Association, a body which advises schools and teachers on sex education, has linked the need for consent classes to the horrific child exploitation that occurred in Rotherham and Oxfordshire. Girls were routinely abused by gangs of Asian men and systematically betrayed by the social workers and police officers who should have helped them. The idea that a few classes in consent would have prevented this is either extremely naive or, worse, a way of pushing responsibility for what happened back on to the girls themselves.
In reality, Morgan is responding to broader pressure from groups such as the Sex Education Forum, which fights for 'quality sex and relationships education' for all young people. Last year, the National Union of Students got on board with this project and, not content with organising its own consent classes for university students, has mounted a high-profile campaign to get statutory sex and relationships education included in all party election manifestos. There are shared assumptions about the pervasive influence of pornography on children, a lack of awareness around the issues faced by LGBT people, and the existence of a dominant rape culture. Despite there being far more heat than light in the analysis of this litany of social ills, campaigners have taken their lead from successive governments that have sought solutions to every adult problem through the re-education of children.
Sexual consent classes are far more problematic than teaching kids how to make a profit in the hope they'll become future entrepreneurs. Lessons are to focus on 'healthy relationships' in an 'age appropriate' manner; but who is to say what a healthy relationship looks like? And who, besides a parent, is in a position to judge what is age appropriate for any individual child? Writing in the Guardian, Justin Hancock ('someone who's experienced in this field') argued that consent classes are needed so that people can have 'mutually pleasurable' relationships. But as the popularity of Fifty Shades of Grey shows, when it comes to sex there's no right answer to the question of what people find pleasurable.
Before children get a chance to grow up and discover sex for themselves, the state will step in and enter their heads and their bedrooms. Consent classes will teach them that relationships should proceed in a particular way and that the decision to have sex with someone should be subject to explicit and ongoing negotiations. Much as the babies in Brave New World are conditioned to reject flowers and nature, children are to be taught that when it comes to sex, passion and spontaneity are dangerous. They'll be taught that sex without formal consent is abuse and as such, boys are potential rapists and girls are victims-in-waiting. By establishing associations between sex and rape, relationships and abuse, children will be taught to fear intimacy. Consent classes preach the need for constant vigilance and for people to monitor each other's behaviour, even when in private. The privacy of the relationship will appear risky territory, best guarded against by citing scripts rehearsed in the public safety of the classroom.
Not that long ago, political radicals argued that schools were part of the 'ideological state apparatus' and that the church and state's repressive moral instruction about sex was a means of disciplining individuals and controlling the population. Those arguing for sex consent classes today see themselves as crusaders against rape culture and the protectors of children from abuse. But allowing the state to condition children's attitudes towards the most private area of their lives will do far more harm than good. Tomorrow's young adults will be denied the pleasure and the pain of working things out for themselves.
Towards the end of Brave New World, the main character, Bernard, rails against the emotionless sex his education has conditioned him to expect. He tells Lenina, 'I want to know what passion is. I want to feel something strongly.' Let's hope this desire for passion isn't educated out of children before they ever get to experience it for themselves.
Joanna Williams is education editor at spiked. She is also a lecturer in higher education at the University of Kent and the author of Consuming Higher Education: Why Learning Can't Be Bought. (Buy this book from Amazon(UK).)
Picture by: Getty Images.
To enquire about republishing spiked's content, a right to reply or to request a correction, please contact the managing editor, Viv Regan.