Matthew Shepard and the gatekeepers of the gay orthodoxy
Stephen Jimenez talks to Mark Adnum about the truth behind the myth.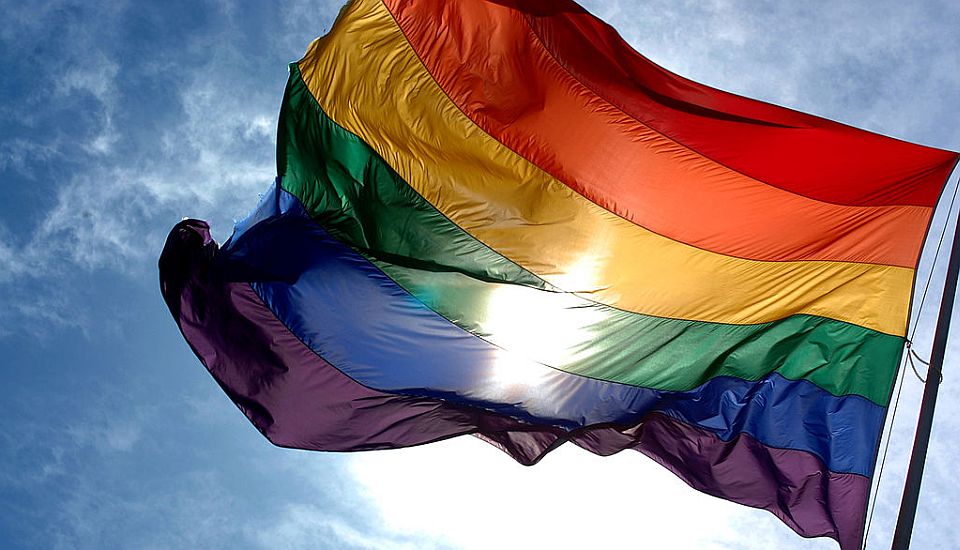 Journalist Stephen Jimenez spent 13 years researching The Book of Matt: Hidden Truths About the Murder of Matthew Shepard, which argues that the Matthew Shepard story, a US 21-year-old student who was allegedly beaten to death for being gay in 1998, as it has been popularly told has little, if anything, to do with the details of Matthew's life and death. He spoke with me this week about the book, and some of the well-guarded territory it covers.
Mark Adnum: You've said that the media reported the story of Matthew's murder 'inaccurately from the beginning', and as a result 'an overtly simplistic narrative got set in stone'. What core elements of the story are inaccurate?
Stephen Jimenez: Nearly every national news organisation originally reported that Matthew Shepard and his killers were strangers on the night they met. But Aaron McKinney and Matthew Shepard were not strangers. On the contrary, they had a tangled friendship and personal relationship that involved sex and drugs, primarily crystal meth. They partied together, bought and sold meth from each other, and had gotten to know each other months before the October 1998 attack. Interestingly, Aaron and Matthew were friends before Aaron and his accomplice Russell Henderson began their friendship in early summer 1998.
Stephen Jimenez
We've heard endlessly about Matthew being the victim of a 'hate crime', murdered 'because he was gay'. As recently as last week, Rachel Maddow on her NBC News show repeated as fact that Matthew had been 'beaten, tortured and tied to a fence, and left to die, because he was gay'. However, Cal Rerucha, the Albany County attorney who prosecuted the case and served for four consecutive terms, has stated unequivocally that there wasn't evidence of a hate crime, even if there had been a state or federal hate-crime law in place at the time. He was a fierce advocate for the Shepard family during the trial, but has steadfastly refused to cooperate with attempts to use the Shepard case as a case study of a civil-rights violation based on sexual orientation. Last September, he told the Casper Star Tribune, 'If meth [hadn't been present] in this case, we wouldn't have had a murder'. Rerucha's view is fully supported by several current and former Wyoming law-enforcement officers with firsthand knowledge of the Shepard case.
Both McKinney and Henderson were routinely described in media reports as 'the killers'. Both were said to have beaten Matthew, allegedly for the same homophobic motives. But I found no evidence that Russell ever assaulted Matthew or had any reason to hurt him. That doesn't make Russell 'innocent', or not responsible for his role, but I remain haunted by the miscarriage of justice in the case against Russell Henderson. I go into those details in the book, but what troubles me most is that he never had a trial with the opportunity to tell his side of the story. It did not come out until after he was convicted and sentenced to two life terms that Albany County only had enough money for one trial. How can we consider it morally just that one man (McKinney) beat Matthew with the barrel of a gun until his skull collapsed, and his accomplice (Henderson) tried to stop him and got struck across the face by McKinney with the murder weapon, yet both defendants got the same sentence of two life terms?
MA: The Matthew Shepard Foundation implied that The Book of Matt would 'tarnish Matthew's memory' and you've been attacked by many people who question your motives for writing the book. Why did you write it?
SJ: I wrote it because I realised that complex truths – the truths all of us share as human beings – are being increasingly reduced to half-truths in our age of infotainment, media hype and mediocrity. I saw how Matthew had been fashioned into a celebrity on his deathbed to advance a cause, with little attention to the real circumstances behind his tragedy.
I quoted journalist Ellen Goodman in The Book of Matt, talking about the false mythologising of Private Jessica Lynch's exploits in the Iraq War. I think Goodman says it best: 'There is something terrible about the alchemy that tries to turn a human into a symbol… To turn a human into a symbol, you have to take away the humanity.'
I think of the new movie about Alan Turing – The Imitation Game. Here's the story of a gay man whose real life, including its all-too-human complications, had to be buried – and his life tragically sacrificed – because we couldn't deal with those complexities and also laud his heroic accomplishment in bringing a speedier end to WWII. To me, it's a subtle form of homophobia to exclude from Matthew's memory all those things that made him human, including his flaws. As gay people, we shouldn't be held to a different standard of being human than anyone else.
And if we're serious about helping other young people avoid the tragedy that destroyed Matthew's life, a single message about hate isn't enough. Without a doubt, Matthew's murder was a catalyst and a flashpoint for raising awareness about homophobia. However, after researching and investigating his murder for over a decade, I'm also aware of what has been lost by covering up the complex truths surrounding his killing and the motives behind it. In 1998, when Matthew was killed, there was already a burgeoning crystal-meth epidemic moving through parts of both rural and gay America, including Wyoming. The state still has some of the highest rates of meth abuse in the nation today. But the national media wasn't reporting that story then, and didn't begin to look at it seriously until years later. In the gay community in particular, many more young people like Matthew (and his assailants) have fallen prey to this corrosive drug. And the meth epidemic continued to spread to other parts of the nation, where it's still a problem today.
That's also why I wrote The Book of Matt – to examine the web of issues Matt faced, which so many other young people face today. It's a lonely and frightening road, and we owe it to them to pay attention.
MA: Makes sense to me, but not everyone shares that view. The 'Gay Voices' section of the Huffington Post declined to publish this interview but instead, the same week, published a nostalgic article about Matthew by Judy Shepard, Matthew's mother. Elsewhere, gay journalist Neal Broverman labelled your book a 'trutherism', vowing never to read it. The organisation Media Matters has organised a campaign against you and your book, much of it malicious and personal. What's your take on these peculiar pockets of hostility?
SJ: Neil Broverman dismissed my book without reading it. He also personalised his anger over the mere fact of my reporting and asserted it was 'simply luck' that he himself 'wasn't tied to a post and left to die'. Broverman's was a gut, emotional reaction to the undeniable fact that many gay males have been brutally assaulted and even murdered in America for being gay. I understand that, but that fact does not change the complex facts surrounding Matthew's murder.
Like every other gay male in America, I was deeply affected by Matthew Shepard's murder. Indeed, I, too, believed the simple black-and-white hate-crime narrative when I first travelled to Wyoming to do research for a screenplay that I planned to write about the murder. When confronted with new information indicating Matthew had known Aaron long before the night he was fatally beaten, and that crystal meth was the glue that connected the two young men, the journalist in me responded without regard to the political consequences.
I understood that I was playing with fire, that if my reporting corroborated these new assertions some members of the advocacy establishment would revile me. I figured if my heroes, like Randy Shilts (And the Band Played On) and Larry Kramer (The Normal Heart), had the guts to champion the truth during the AIDS epidemic and endure the criticism of people I have come to regard as 'reactionary progressives', then I should, too.
Media Matters launched a concerted, relentless smear campaign against me. Anytime my book received positive notice, which was often, Media Matters launched an assault to protect the orthodoxy. At the same time, people around the country were starting to read my book for themselves. A number of them were people with firsthand knowledge of the tangled relationship between Matthew and Aaron, or of the inaccurate media reports that followed the attack. They had lived it, and for 15 years they had sat by in dismay as a tragedy was mythologised into a legend, a brutal murder became martyrdom, and a flesh-and-blood young man transmogrified into an icon. Several reached out to me, and the paperback edition of my book, which appeared a year after the hardcover, contains an afterword that recounts many instances of corroboration of my reporting that only came to light after my book was published. Also, Out.com gave me the opportunity to share details of some of the corroboration and to respond directly to the Media Matters smear campaign, and I did so in late November of 2014 at their site.
MA: Speaking after Charlie Hebdo, Salman Rushdie said that 'frontiers are dangerous places', since writers and artists are vulnerable when they venture on to sacred ground. I imagine that you've learned plenty about what Rushdie describes as the 'people in the world who don't want the universe opened up a little more, who in fact would rather prefer it to be shut down'.
SJ: Frontiers are dangerous places, and I must admit that the period since my book came out has been quite the learning experience. Fifteen years ago I would have predicted that the internet would increase transparency and enhance understanding among people and groups. But now I have a deep appreciation for the degree to which it can be wielded as a weapon with the intention to silence, distort and even destroy. As a journalist, I hope my fellow citizens will become more aware of the extreme importance of being smart consumers of online information and opinions. As a gay man, I hope the immense strides that have been made in recent years with respect to our rights, protections and societal acceptance and understanding will give all members of our community the sense of security and confidence required to respond to events based on facts, not fear.
I never before fully appreciated the degree to which some on the left can be just as closed-minded and vindictive as their counterparts on the right. I had always considered myself a progressive, but I thought this meant being sceptical of the media, questioning authority and following the money. Now that I understand self-described liberals can be as likely to suppress the truth as conservatives in defence of their turf, I no longer have any use for those political labels.
While I toured the US with The Book of Matt, some of the commentators most willing to engage in meaningful conversation – especially on radio – were libertarians. They weren't 'pro' or 'con', 'left' or 'right'; they just wanted to hear what I'd learned in the course of my research and investigation, and how I substantiated my findings. It was a refreshing break from the usual us-versus-them humdrum that we've all become so sick of.
I think we're suffering miserably right now from becoming entrenched in our various orthodoxies, whether secular or religious. We need a renaissance of open-mindedness and free thinking. The dangerous frontier of asking tough questions is exactly where progressive journalists, artists and writers ought to be. It isn't our job to protect special interests of any persuasion, no matter how well intentioned they are. That means we will be constantly confronting orthodoxies and taboos of various kinds, which will inevitably make some people angry.
The sense of real danger I felt was during the reporting phase. There were a couple of occasions when I was threatened overtly or covertly for digging into the methamphetamine underworld. Aaron McKinney himself warned me that I was 'poking into a hornet's nest'. And he was right. Although many of the drug operators involved in this story knew there was 'more' to the story of Matthew's murder, the hate-crime scenario helped keep their names out of the case, so they were okay with that. A few eventually went to prison, and a few eventually left the drug world behind. Some were troubled by the secret they were carrying about the meth underpinnings of Matthew's murder and decided to open up to me.
At one point in Laramie, Wyoming, my ABC News producing partner Glenn Silber and I realised we were being watched by some of the drug dealers, but also by law enforcement. They all wanted to know what we knew, and what the impact would be for them if more of the truth came out. I came to rely on several law-enforcement officers in Wyoming while working on this story – dedicated public servants with maximum integrity – and their cooperation with me was dangerous for them. A few are still on the job today. But I also encountered corrupt cops who have lied repeatedly about the Shepard murder out of self-protection and to advance their careers. To be honest, I was more afraid of those cops than I feared the drug dealers I interviewed. The cops had more to lose, and their betrayal of the law they'd sworn to uphold was more egregious.
I'm more committed to free speech now than I've ever been. It's a precious right and privilege we should never take for granted, and we need to protect it fiercely. But we also need to exercise our free speech responsibly, not as another gesture of 'us' versus 'them'. We have to confront our double standards at every turn. This isn't a new message, of course. The Greeks, Romans, Shakespeare, Dostoevsky, etc, have all told us before: we've met the enemy and, more often than not, he's us.
Mark Adnum has been writing for spiked and other websites since 2002. More recently he has been based in Indonesia where he helps libraries and environmental organisations build catalogues and web presences.. Follow him on Twitter: @Mark_Adnum
Stephen Jimenez is an award-winning journalist, author and filmmaker. In 2012, he was a Norman Mailer Nonfiction Fellow. Among his accolades are the Writers Guild of America Award, the Mongerson Award for Investigative Reporting (Northwestern University Medill School of Journalism), and an Emmy. He has written and produced programmes for ABC News 20/20, Dan Rather Reports, Nova, Fox, Court TV, and others. His work has been published by the Daily Beast, Medium, the New York Post, Byliner and Out.
The Book of Matt: Hidden Truths about the Murder of Matthew Shepard, by Stephen Jimenez, is published by Steerforth Press. (Order this book from Amazon(UK).)
To enquire about republishing spiked's content, a right to reply or to request a correction, please contact the managing editor, Viv Regan.