Harper Lee, welcome back!
Why I'll be devouring the 'sequel' to To Kill A Mockingbird.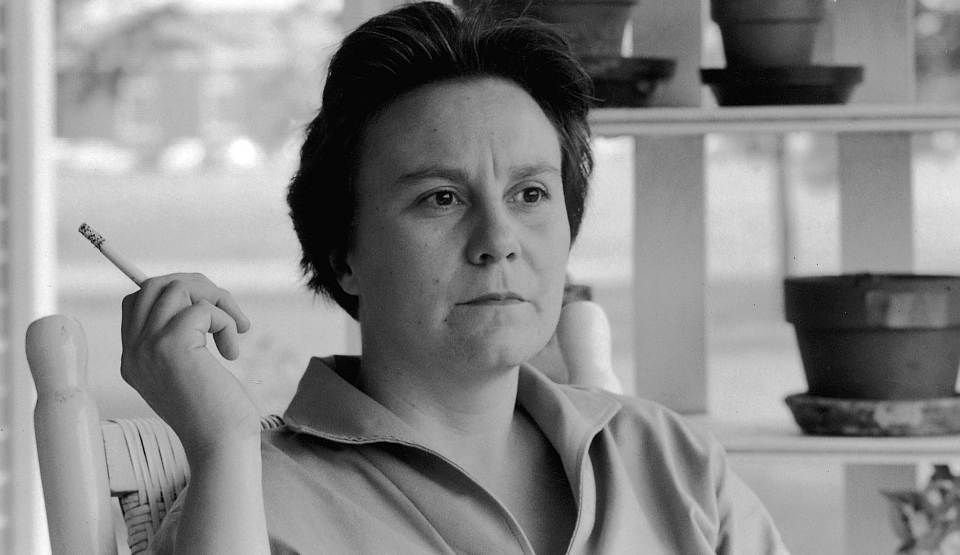 I have always been a bookworm, but my younger sister, when she was a teenager, wouldn't read at all. So one day I took her to the local bookshop and bought her To Kill A Mockingbird using money from my Saturday job. Needless to say, like so many, my sister immediately identified with the young female narrator Scout, and fell in love with Atticus Finch, Scout's father and the moral compass in what is undoubtedly one of world's best-loved novels.
Now, to a great deal of publicity, it has been announced that a sequel to Harper Lee's Pulitzer Prize-winning novel is to be published. I say 'sequel', but in fact, Go Set a Watchman was written before To Kill A Mockingbird and rejected by Lee's publisher. Some have been quick to question the motives behind the decision finally to publish something written some 60 years ago. Hitherto, Lee's sister Alice, a lawyer and gatekeeper to Lee's legacy, had steadfastly refused to countenance the publication of Go Set a Watchman. So, given the decision to publish the sequel was made just three months after Alice's death, many have been more than a little suspicious. Critics have questioned whether the aged Lee is capable of consenting to the publication of this earlier draft, and have wondered at the Machiavellian motives of her lawyer Tonja Carter, who now has power of attorney for Lee.
Still, there is no doubt that the sequel – in which Scout visits Atticus as an adult some 20 years after the events in Lee's famous and only novel – will be devoured by many avid readers who can't wait to get their hands on a copy. My sister and I will certainly be among them.
There are at least three timeframes to bear in mind when considering a novel like To Kill A Mockingbird: the time at which it was written, when civil rights were being fought for by black Americans; the time in which it is set, in the early 1930s; and the time in which it is read. For my sister and me, a story of endemic racism in the American justice system seemed particularly resonant in early 1980s inner-city London, a period during which black people were rioting and being imprisoned for resisting discriminatory stop-and-search 'SUS' laws. Some commentators today have remarked that the killing of Michael Brown in Ferguson last year is a sign that little has changed in America since the time in which To Kill A Mockingbird was set.
Yet the Guardian's response to the news that Go Set a Watchman is to be published, for example, actually shows just how much things have changed. Yes, race is still an important issue in American politics, but not as an issue of equality before the law, as it was for Lee's character Tom Robinson, who is accused of raping a white girl, found guilty and shot in custody before his lawyer Atticus Finch can appeal. Academic Sarah Churchwell complains that To Kill A Mockingbird shows black folk venerating Atticus Finch, the 'virtuous, middle-class white man, full of noblesse oblige', while he disbelieves the rape claims of the abused poor, white character, Mayella Ewell, who is sent back to live with her brutal and abusive father.
Churchwell is effectively criticising a novel about racial inequality in 1930s America for not being about something else – in this case, the sexual abuse of a young girl. But Churchwell is wrong to accuse the novel of moral weakness here. Atticus does not 'consider Mayella untrustworthy because she has been repeatedly raped by her father', nor does the novel consider the Ewells 'irredeemable' and best left 'to their dirty, nasty, backwoods fate'. If that were true, I wouldn't have named my daughter Ellamay. In fact, Atticus treats Mayella Ewell with great kindness when he questions her in court, and the novel shows how the jury sides with the Ewells in spite of them being 'illiterate, white trash'. In fact, the jury sides with the Ewells precisely because they are white and this, remember, is a novel about race.
The genius of To Kill A Mockingbird was to use the point of view of a child, much as Mark Twain did to such great effect in The Adventures of Huckleberry Finn, to provide insight into the deep racial divisions in American society. We are shown a brutally violent and racist society through the eyes of an innocent, accepting and uncritical child – we are therefore compelled to condemn it. One of the most memorable scenes involves Scout stumbling upon a mob about to lynch Tom Robinson, with Atticus as his only protector. Failing to understand the situation, she calls out 'Hey' to those she recognises in the crowd, largely because Atticus has helped them in the past. They are shamed into slinking away from the lynching. Atticus tells Scout: 'Before I can live with other folks, I've got to live with myself. The one thing that doesn't abide by majority rule is a person's conscience.' It's not a bad maxim to live by.
My sister hasn't stopped reading since I bought her To Kill A Mockingbird. So I'll send her Go Set a Watchman when it appears, for old time's sake.
Bernie Whelan is a reviewer for Extra! Extra! and was previously an advice worker at the London Irish Women's Centre.
To enquire about republishing spiked's content, a right to reply or to request a correction, please contact the managing editor, Viv Regan.