A triumph of anti-war literature
Dalton Trumbo's Johnny Got His Gun deserves a new audience.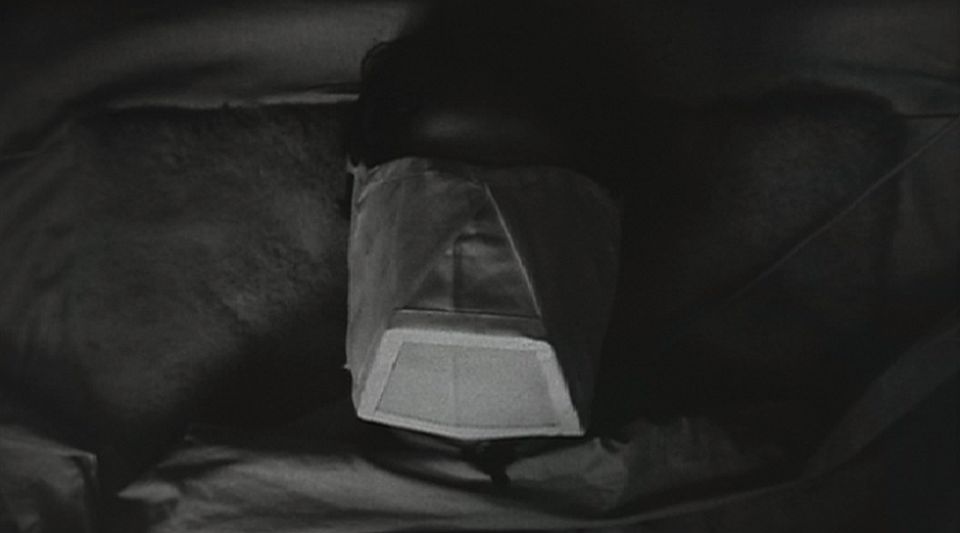 Any Metallica fan worth his or her salt will have heard of, if not read, Johnny Got His Gun. This pacifist novel by Dalton Trumbo was the inspiration behind their 1988 single 'One', a legendary song that shows the band at their best (aside from the rancid lack of bass in the mixing, but that's a different story).
Published in 1938, Johnny Got His Gun is an under-appreciated gem of experimental American literature. Told in a narrative mixture of first, second, and third-person, Trumbo's First World War-set novel is a dream and a nightmare. The protagonist, Joe, regains consciousness in a military hospital only to discover that he has lost his arms, legs, eyes, mouth, nose and hearing. The novel is a gripping but depressing journey, through which Joe remembers his rosy – and pointedly physical – life in America, and his attempts to communicate with the outside world and to come to terms with existing as a conscious piece of meat. In its own extreme way, it highlights the sensory struggles that all those wounded or disabled must endure. The huge efforts made for the tiniest of victories –  such as telling the time of day by feeling sunlight on his skin  –  are situated in an unremittingly bleak context: Joe is imprisoned within his wounded body forever.
Despite focusing on the journey of one man, Johnny Got His Gun is about the manipulation and obliteration of a generation of American youth. The title is a response to the wartime song 'Over there', which called, in short, for Johnny to get his gun to fight the Hun and make his mother proud. Joe got his gun, and lost everything. The extent of his wounds represent all the horrors of war in one character. Trumbo may have written specifically about the suffering of one man, but it is clear that this novel is about every other Joe and Johnny who picked up their guns and died on the battlefields. His prose shifts freely from a third-person narrative, to a polemical 'J'Accuse!' from the point of view of 'us' against them. It's all very reminiscent of Anthem for Doomed Youth, Dulce et Decorum est, and All Quiet on the Western Front, which similarly dwelt on the industrial, futile loss of life in the First World War.
Johnny Got His Gun suffered an unfortunate history. Published in 1939, its subject matter didn't perhaps grab the American imagination in the same way as novels of the Great Depression. As America moved towards the Second World War, the novel's ostensible pacifism worked against it. It was popular among the American left, being serialised by the Daily Worker in 1940, but this only earnt Trumbo the suspicion of the FBI. Johnny Got His Gun was subsequently championed by anti-war American fascists and anti-Semites, who were seeking a compassionate cover for their Nazi sympathies. As a result, it steadily fell out of mainstream favour. So while scores of writers and artists fell foul of McCarthyism following 1945 without dents to their wider popularity, Trumbo's fascist fanbase unsurprisingly proved to be a kiss of death for his novel.
Trumbo did succeed in filming his novel, but the movie was largely ignored. It wasn't until Metallica released the music video for 'One' in the late 1980s, which featured lengthy visual clips from the film, that Johnny Got His Gun started to acquire quiet cult status. Currently published as a rather handsome Penguin Modern Classic, Johnny Got His Gun is now respected, but with no widespread resonance. Perhaps this is because the First World War does not play on the American mind nearly as much as it does on the European mind. Yet I think that if there was any age that would take to Trumbo's anti-war sentiments, with its visceral focus on the mutilated survivors of war, it would be ours.
After all, we live in an era of sentimentality and cynicism about warfare. Having trudged through a decade of distant war in Iraq or Afghanistan, with no sense of existential threat, we tend to view warfare through the prism of governmental incompetence and deception. Our images of warfare today are in fact much like those in Trumbo's novel: flag-draped coffins; wounded and traumatised veterans trapped within their physical and mental suffering; and soldiers homeless, imprisoned or impoverished.
The parallel between today and Trumbo's depiction of the horrors of the First World War are striking, and should prompt renewed interest in the novel. As the centenary commemorations of the First World War rumble on in Britain, no doubt the acidic, satirical verses of Siegfried Sassoon, for example, will re-emerge in public debate. But the elegant, patrician anger of the likes of Sassoon would be complimented by Trumbo's anguished fury. For Trumbo's is the voice of those working men whose lives were poured into a war machine to fight for a cause they never really cared for.
Fred de Fossard is a writer based in Oxford.
Johnny Got His Gun , by Dalton Trumbo, is published by Penguin Classics. (Order this book from Amazon(UK).)
To enquire about republishing spiked's content, a right to reply or to request a correction, please contact the managing editor, Viv Regan.