Fifty Shades: an uprising against fun-free feminism
After 50 years of feminism, women want to fantasise about dominant men.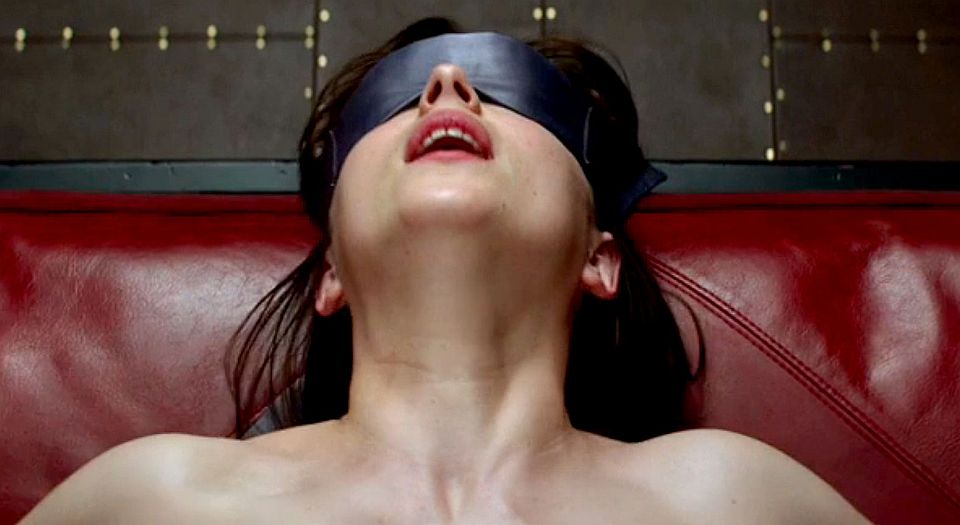 Are you sick of Fifty Shades of Grey yet? Not completely? Okay, well maybe this can be the last word. I should be qualified to deliver the last word because (there are going to be a lot of lists here): 1) I'm female, so I can start this piece with the all-important 'As a woman' clause; and 2) I've actually slogged through most of it.
Can we please dispense with all the faux handwringing about what it means for civilisation that a very long (514 pages) piece of crap sold 100million copies? The answer is gorilla-in-the-living-room simple. As a woman, I'm here to tell you that: 1) many women like porn – particularly if it's jiggered for the female taste (made a little prettier with a little more plot set-up; foreplay, so to speak); 2) women will buy lots of porn if it's packaged, and sold, correctly; and 3) in particular, what women have always longed for, at least in fantasy, is the alpha male (actually he doesn't even have to be that alpha, just attractive) who will pursue them and then sweep them off their delicate feet. After nearly 50 years of the systematic bludgeoning of male aggressiveness in every form by feminism, women under the age of 50 have had very little contact in their actual lives with men who pursue, who grasp, who dominate. Still, many women have a vague, inchoate sense that this might be very pleasant.
I am, as they say, 'in touch with these feelings' and am able to say the unsayable because I had a tantalising taste of the world pre-feminism – before the lamps went out. It was in my preteens. Feminism was beginning its march, but it hadn't yet completely colonised every major institution of American life. It was still possible to be electrified and terrified by boys and men who showed their seemingly volcanic levels of interest, with behaviour which is now labelled 'sexist' and 'objectifying'. They did terrible things to me at the restaurant where I worked, like staring wolfishly or even walking over and saying things like 'you look so cute in your waitress uniform'. That's sexual harassment in the workplace now.
Fast forward to my thirties – the age at which most women, sexually, are finally ready to really rock and roll – and to New York City. Instead of sex in the city, I found depressed, beaten men – cautious and passive around women. They were, in other words, products of Ivy League universities. They were alpha, demographically, but they sure didn't act alpha. They were coy; they sat on beds waiting for you to make the first move, they even waited for you to ask them for their phone number.
I'm not the only female who's had it up to here with politically correct men. A writer named Heather Robinson went to a Manhattan movie theatre and interviewed youngish professional women who were there in throngs to see the Fifty Shades movie on the eve of Valentine's Day. Manhattan dentist Alina, 33, explained that: 'The excitement of the whole thing was the seduction… [protagonist Anastasia Steele] is attracted to the fact he [Christian Grey] takes control.' Robinson wrote that: 'Many female filmgoers spoke about how refreshing it would be, in an age saturated by cyberdating and online porn, to meet more men who can step away from their computers to boldly and creatively pursue real-life women.' Robinson speculated that 'maybe the kink is just the "edgy" excuse… that gives women cover to respond to the story's true appeal. Namely, Grey's character embodies at least one old-fashioned ideal of manhood: he knows whom and what he wants, and he pursues his desires decisively.'
Nevertheless, Fifty Shades is only the repackaging of an old-as-the-hills formula. Filthy books have always sold billions of copies – there just wasn't much acknowledgement of this because the books were too downmarket, and the soccer moms of New York's suburbs didn't buy them. A company called Harlequin Romance has built a $1.5 billion empire ('110 titles a month in 34 languages in 110 international markets on six continents') over the past 20 years, selling so-called romance novels every bit as sexually explicit as Fifty Shades. The problem has always been that, until lately, you had to go to places like a K-Mart (kind of like a Tesco) to buy them. They also had embarrassingly florid covers featuring Dolly Parton-like babes having their blouses ripped open by Fabio-like men on the decks of sailing ships. Into this market came Fifty Shades, with a subdued cover, that you could buy discreetly online.
In response to the Fifty Shades model, Harlequin has toned down its cover models and developed a very slick website from which you can buy thousands of titles. And here's what makes Harlequin even better: you can buy Her Forbidden Cowboy, Seduced by a Soldier or Masked Innocence all for under $10 each. My paperback copy of Fifty Shades of Grey cost $15.95.
Stephanie Gutmann is a journalist based in New York. She has written for dozens of publications including Playboy and the Wall Street Journal. She is the author of two books: The Kinder, Gentler Military: How Political Correctness Affects Our Ability to Win Wars and The Other War: Israelis, Palestinians and the Struggle for Media Supremacy.
To enquire about republishing spiked's content, a right to reply or to request a correction, please contact the managing editor, Viv Regan.