Kangaroo courts on campus: 'martial law against men'
The campus rape panic is destroying due process.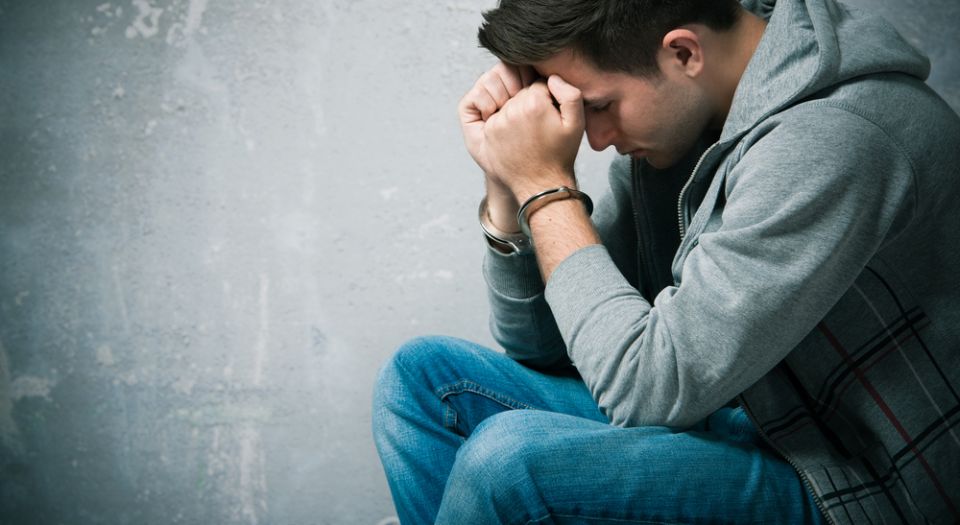 In 2011, the US Department of Education's assistant for civil rights, Russlynn H Ali, wrote to universities across America instructing them that they must aggressively investigate all allegations of sexual assault on campus, regardless of whether the police chose to do so.
The directive, now infamously referred to as the 'Dear Colleague' letter, stated that if university disciplinary procedures failed to pursue allegations of sexual assault, they would be in violation of US equality legislation and would be stripped of government funds.
The directive, fuelled by a popular panic around an alleged 'rape culture' on campus, triggered a proliferation of a Kafkaesque tribunals and kangaroo courts across US universities. Four years on, dozens of railroaded male students are suing their Alma Maters for breaching their constitutional right to a fair trial, and in October last year, 28 Harvard Law professors published an open letter stating that the new procedures 'lack the most basic elements of fairness and due process [and] are overwhelmingly stacked against the accused'.
So far, so American. Except, astonishingly, there is now a drive to impose this discredited system of parallel justice on to campuses in the UK. This year, the End Violence Against Women commission (EVAW) – which includes the Fawcett Society, Rape Crisis England and Wales, the Women's Institute, Amnesty International UK and the TUC – has published a legal briefing warning universities they could be breaking the law if they refuse to investigate sexual-assault allegations in the belief that such investigations should be left to the police.
Their argument is essentially the same as the one in the 'Dear Colleague' letter – that because under equality law universities have a responsibility to protect students and staff from gender-based discrimination, they are required to investigate such allegations, even if the evidence would not support a criminal investigation. Or, as the EVAW briefing puts it, 'disciplinary procedures should not apply a criminal burden of proof'.
The campaigners' attitudes to the rights of accused male students were spelled out by one of the professors leading the charge. Professor Nicole Westmarland wrote in the UK Telegraph's Women section: 'The criminal process can take months. If universities refuse to investigate or take action during this time, then the victim is forced to live and study alongside their attacker… Our students cannot be left to study in a culture of fear and misogyny.' Due process just takes too damn long – much easier just to find the student guilty as charged and kick him out, right?
The campus anti-rape campaigners have already shown their penchant for mob justice in the case of then Oxford Union president Ben Sullivan. Sullivan was subjected to an aggressive resignation campaign – led by Oxford University Student Union's vice president for women – after he was accused of rape by two female students. Following a police investigation, not only was there insufficient evidence to charge Sullivan, it appears one of his accusers knew she had made a false allegation against him.
But it's not just the campaigners' disregard for due process that is of concern – there's also the quality of the evidence they're using to justify the reforms in the first place.
In the US, hysteria has been fuelled by the claim that one in five female students will be a victim of rape or sexual assault while attending university. But the statistic has been repeatedly thrown into question and more reputable research suggests that closer to 1-in-53 college women are victims of rape or sexual assault – obviously still far too high, but nowhere near a figure that justifies the idea of a 'rape culture' on campus.
Here in the UK, we have our own cottage industry of advocacy research and ideologically driven journalism that's been pumping out alarming and distorted statistics about campus sexual assault. The EVAW campaign was launched alongside a series of articles in Telegraph Women, with the shocking headline: 'A third of female students in Britain have endured a sexual assault or unwanted advances at university.'
Let's leave aside just what constitutes 'unwanted advances' – being asked out by someone you don't fancy? For much later, the statement is qualified by 'most assaults were more minor offences, including groping'. The headlines and ensuing articles also downplayed how the survey found that one in eight male students had been subjected to groping or unwanted advances and that one per cent of students of either gender had been raped at university. The Telegraph does not provide a link to the report, so it's not possible to explore the claims in more detail.
Just days afterwards, the same journalist published another article on the predatory tendency of male students – this time in Telegraph Men – stating that 'a third of male university students would rape a woman if there were no consequences'. The implication that a third of the UK's male student body would rape a woman if they could get away with it, published in a respected national broadsheet, is based on a study of exactly 73 students at an American university.
But the group that's most committed to vilifying the UK's male students is the National Union of Students itself. The key report the EVAW uses to justify its demands is the 2010 NUS survey, 'Hidden Marks', which openly states its ideological agenda: 'The survey did not ask about violence experienced by male students. Whilst we recognise that male students have a heightened risk of being a victim of violent crime, and can be subject to the full range of behaviour surveyed in this research, the primary aim of this research was to explore women students' experiences, focusing particularly, although not exclusively, on men's behaviour towards women and the impact of gendered violence on women.' Glad that's clear, then.
Since 'Hidden Marks', the NUS has relentlessly peddled the idea that there is a widespread climate of sexism against female students, producing a series of high-profile reports, consultations and surveys, including a Lad Culture Summit last February, complete with live updates by the Guardian.
The most recent of these surveys, which claimed harassment of female students 'is rife on campus', found that 37 per cent of women and 12 per cent of men who responded said they had faced unwelcome sexual advances, while 36 per cent of women who took part said they had experienced unwanted sexual comments about their body, compared with 16 per cent of men. Once again, as with the Telegraph survey and 'Hidden Marks', if a third to 50 per cent of those experiencing sexism are male students, why is this just being presented as an issue of male perpetrators and female victims?
Meanwhile, from the banning of 'Blurred Lines' and lads' mags on campus, to relentless social media propaganda such as the Hollaback video and 'consent classes' for new students, campus culture increasingly seems to find young male sexuality inherently pathological.
Sexual harassment and assault on campus is a real problem – victims must be taken seriously and know that they can expect justice to be done. But that is not what these campaigns are about.
Back in 2011, when first reporting on the 'Dear Colleague' letter, American feminist Christina Hoff Sommers warned: 'The new regulations should be seen for what they really are. They are not an enlightened new procedure for protecting students from crime. They are a declaration of martial law against men, justified by an imagined emergency.'
These ideologically driven campaigns by the NUS and others have fostered a climate primed for witch hunts and mob justice. In this context, the last thing universities should be doing is undermining due process.
Dan Bell is an award-winning journalist and editor who has written for national news outlets in the UK and America. He is features editor of online men's issues magazine insideMAN.
To enquire about republishing spiked's content, a right to reply or to request a correction, please contact the managing editor, Viv Regan.