The madness of the war on e-cigs
Corruption and distorted facts are driving the clampdown on vaping.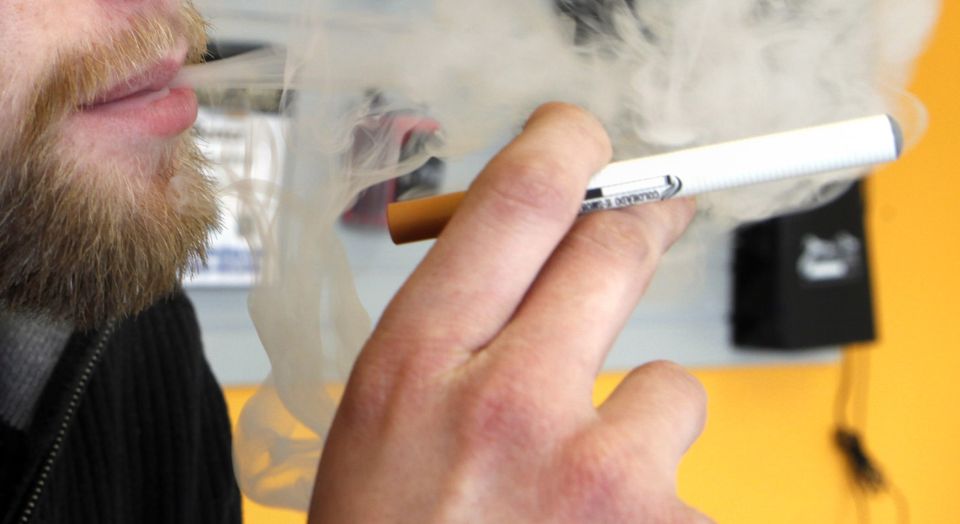 Is it mass insanity, or something even darker, that has led America's public-health leaders to engage in a mass assault on electronic cigarettes? To put this in perspective, their target is not smoking, our number-one preventable health problem, but a product that could prove to be its remedy. Beginning in 2009, the crusade against this breakthrough technology — electronic cigarettes and related reduced-harm vapor products, known as 'e-cigs' — has stealthily spread from coast to coast, under the malevolent guidance of the Food and Drug Administration (FDA) and the Centers for Disease Control and Prevention (CDC).
While the fraction of Americans who smoke has been gradually falling over the past decade, the number of addicted adult smokers has remained in the low-40million range. There are two main reasons for this. First, cigarettes are frightfully addictive: the combination of rapidly acting nicotine and numerous other psychoactive substances in the smoke, plus the comforting rituals of the habit, keep smokers in a lethal embrace which fewer than one in 20 can dissolve unaided. Second, the methods developed over the past few decades aimed at helping smokers quit have proven abysmally ineffective. Nicotine Replacement Therapies (NRTs), such as nicotine patches, gums and drugs, only increase the 'success rate' of long-term cessation to about 10 per cent. Put another way, they fail nine times out of 10.
Despite these depressing results, smokers are still advised to stick with these FDA-approved methods. For desperate, addicted smokers, the net message is: you may as well keep on smoking. The CDC's own statistics recently estimated that an astounding 480,000 people die each year from smoking — and 20 times that number become chronically ill, often from heart and lung diseases. However, the full spectrum of smoking-related diseases could fill a book – and has.
Given this dire situation, one would think that those who have battled against the scourge of smoking for decades would be leaping with joy at the prospect of an innovative, disruptive approach that might actually work. How, then, to explain the monolithic, destructive propaganda war being carried out against e-cigs nationwide, emanating from health experts, professors, journal editors, regulators and politicians?
One source of the current horrendous situation is the Family Smoking Prevention and Tobacco Control Act — passed and signed by President Obama. Trumpeted as a major achievement for public health, the only real winners seemed to be the politicians who helped to craft it: they got to trumpet their achievement in finally bringing the evil tobacco industry into the FDA's regulatory orbit. However, the act has been largely unsuccessful in bringing cigarette manufacturers into line. The act required disclosure of the ingredients in cigarettes, some marketing restrictions and a ban on flavoured cigarettes — with the glaring exception of menthol, the only flavour actually preferred by a major segment of smokers. The act also called for the FDA to mandate graphic warning labels on cigarette packs — a proviso which the agency has still managed to not accomplish over five years later.
However, the act has also been a boon to the tobacco industry, in placing firm restrictions on 'harm reduction' products. Any new product that might deliver potent levels of nicotine without the accompanying toxic stew of carcinogens now has to cut through a lot of red tape before being allowed on the market by the FDA, effectively protecting cigarette markets from competition. Now, proposed FDA regulations would consign almost all of the current, vibrant, innovative e-cig industry to bankruptcy or takeover, most likely by Big Tobacco.
The first shot in the nascent war against e-cigs was launched by the FDA as soon as the act was passed in 2009. The FDA swiftly prohibited the importation of e-cigs from China, the sole source at that time. The regulators decided, based on no evidence whatsoever, that the products were an 'unapproved drug-delivery device'. If this policy had held sway, the e-cig industry would have been smothered in its crib — but two companies sued in federal court to have this ban lifted. After months of litigation, the courts swatted away the FDA's case, and the floodgates were opened.
Unfortunately, some of those primitive e-cig devices were indeed sub-standard and the FDA used them as a means of tarring the entire industry as dangerous and unreliable. The gauntlet had been thrown, and the message from the FDA and the CDC was made clear: e-cigs had to be stifled by any means necessary. But why?
Some of the entrenched antipathy towards e-cigs stems from the 'tobacco wars' of the twentieth century, in which anything redolent of cigarettes or tobacco had to be opposed, period. For some, this sentiment was based on fundamentalism: smoking was sinful and allowing those trying to quit to use nicotine in any form was therefore verboten. However, much of the sensationalist fearmongering and outright deception with regard to e-cigs has to do with funding — or corruption, in other words. Big Pharma — notably Pfizer, GSK, Johnson and Johnson — sell multi-millions worth of near-useless NRT products and drugs each year. Not coincidentally, these same companies subsidise the public-health nonprofits and academic centres very generously. Yet when these groups attack e-cigs and warn smokers to stick with the pharma products, they never disclose that funding. Similarly, the pervasive hyper-regulation of e-cigs at the state and local level has a lot to do with cigarette excise taxes propping up local budgets — as of now, e-cigs are largely untaxed.
The phony 'concerns' of health groups about e-cigs — 'kid-friendly' flavours, nicotine liquid 'poisonings', the re-normalisation of smoking — are cynical distortions of reality to fit an agenda. Adults prefer flavored vaping liquids overwhelmingly and there is little evidence to suggest that anyone, either child or adult, has actually been harmed by nicotine liquid. (The majority of real toxic events derive from common household products, largely ignored by our public-health savants.) While it's certain that more kids are experimenting with e-cigs, youth smoking rates — which should be the real issue — are declining more than ever. It must be noted that when the opponents of e-cigs raise the alarm over hypothetical risks, they never posit any alternative solution to helping smokers quit.
California's public-health establishment has become thoroughly perverse, targeting e-cigs as if these devices were instruments of the Islamic State. Now, even the formerly progressive state of New York has succumbed to the hype: governor Andrew Cuomo is proposing counterproductive measures to reduce or eliminate smokers' access to lifesaving e-cig products, trying to ape the regressive atmosphere of California and retain his slim chance of attaining the Democratic presidential nomination.
The future of e-cigs looks grim. Although the FDA received hundreds of thousands of public comments decrying the proposed regulations, there is no assurance that the stringent requirements to get new products on the market will be modified. The constant stream of misleading and manipulated studies seeming to show possible harm from vaping continues unabated, promoted by our top officials and academics. The one saving grace is that smokers trying to quit are aware of the facts concerning ineffective NRTs, and word of mouth is spreading about the benefits of vaping. I believe it is unlikely that the millions of smokers who have switched to vaping, and the millions more who want to, will allow their salvation to be arbitrarily and corruptly taken from them. Smokers and vapers, unite: you have nothing to lose but your smokes!
Gilbert Ross is the medical and executive director, and acting president, of the American Council on Science and Health (ACSH).
Picture by: PA images.
To enquire about republishing spiked's content, a right to reply or to request a correction, please contact the managing editor, Viv Regan.