How the academy green-lit student censorship
Those little authoritarians didn't come from nowhere.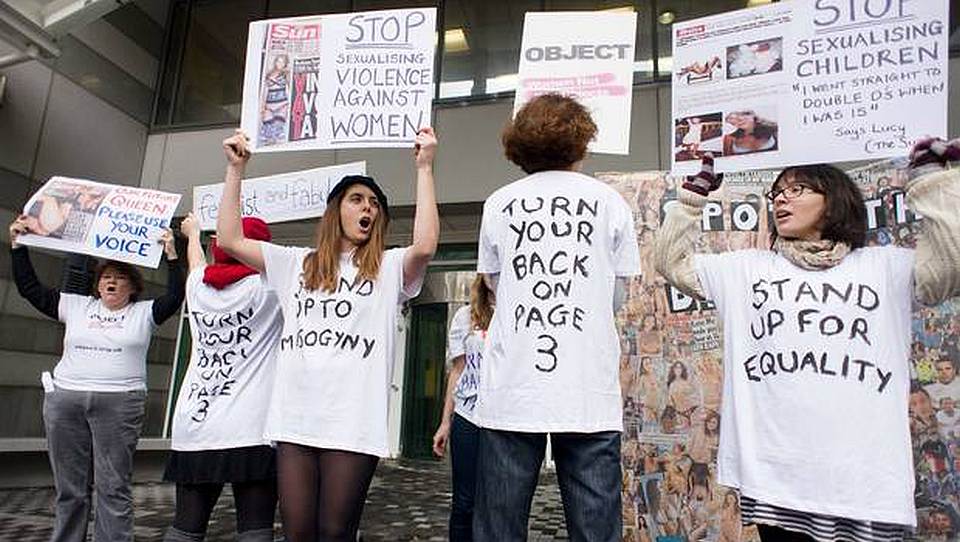 Spiked's Free Speech University Rankings, which launched this week, shows that many of the day-to-day restrictions on campus free speech emanate not from universities but rather from students themselves. This free-speech league table came out in the same week as a debate about the impact of the government's proposed anti-terror legislation on higher education really took off. Vice chancellors have taken to the airwaves, started petitions, and penned letters to national newspapers in defence of academic freedom. It would be easy to get the impression that students have created an environment in which banning things on a whim is the new normal, while academics look on in horror and champion the cause of free speech.
In reality, nothing could be further from the truth. Restricting what can be said on campus began with academics and university administrators. While, in recent years, a proportion of the student body may have taken censorship to heart with all the fervour of a moral crusade, it is academics who legitimised the notion that words and images offend, that people should be protected from offence, and that restricting free speech is the best way to achieve this aim.
Universities have never permitted unfettered free speech. The religious foundations of the first institutions led the ecclesiastical hierarchy to demand universities had freedom from the state while, at the very same time, aggressively restricting the liberty of those individuals within universities. There is a long history of students campaigning against such curbs on free speech. In 1833, students at a college in Cincinnati, in the US, formed an anti-slavery society which was promptly banned by the institution's board of trustees. The students responded with a written statement declaring: 'Free discussion, being a duty, is consequently a right, and as such is inherent and inalienable. It is our right.' Their arguments fell on deaf ears and faculty continued to consider students as intellectually innocent, easily corruptible and, therefore, in need of firm discipline.
It was well over a century later before students' demands for free speech began to be taken seriously. The 1960s saw students throughout Europe and America successfully challenge institutional restrictions on their liberty. In the UK, universities lifted in loco parentis legislation in 1970, when the legal age of majority was lowered from 21 to 18. Yet, even at that very moment, new arguments against free speech were being marshalled. Now, however, it wasn't stuffy professors or interfering managers who wanted to curb free expression but lecturers influenced by academic trends such as critical theory and post-structuralism, as well as political developments within feminism and left-wing politics more broadly.
These anti-Enlightenment radicals took their lead from key thinkers such as Theodor Adorno, Herbert Marcuse, and later, Pierre Bourdieu and Michel Foucault, who argued that there is 'no truly universal truth' and all knowledge is ideology, or in other words, simply a product of the dominant economic and political conditions that give rise to it. Post-structuralists such as Roland Barthes made the case for the death of the author and declared texts had no fixed meaning and were open to different interpretations with every new reader. Later, feminist literary theorists such as Julia Kristeva argued that language itself was a cause of oppression. The general interpretation of such views within the academy led to a new interest in the power of words to shape people's existence. Vocabulary and images, and their allegedly oppressive or corrupting power, became pre-eminent in campus politics. An older interpretation of Marxism was turned on its head: changing the material conditions of people's lives, it was argued, needed to start by altering the language they used and the pictures they saw.
Feminist scholars took this baton and campaigned against sexist language, pornography and the depiction of women in the media. The American legal academic Catharine Mackinnon argued: 'What you need is people who see through literature like [fellow feminist] Andrea Dworkin, who see through law like me, to see through art and create the uncompromised women's visual vocabulary.' The creation of such a 'visual vocabulary' led Mackinnon and Dworkin to campaign for a ban on pornography. More broadly, it led to the view that academics and students had a moral responsibility to use their feminist insight to ban images and words they perceived as oppressive. From the students' perspective, censorship went from being something to rail against, to a morally righteous and politically radical act.
Meanwhile, across campus, the old view of students as simultaneously morally depraved and intellectually innocent was also being quietly rehabilitated. An institutional duty of care to student-customers replaced the old in loco parentis legislation. Student support services flourished and academic expectations were lowered. The perception of students as autonomous adults in control of their own lives was gradually replaced by a view that students were emotionally vulnerable not-quite-adults. Given the assumed power of words and images to demean and objectify, it was not a huge leap to imagine that these overgrown adolescents would wilt at a racist joke, crumble at a sexist song lyric or, alternatively, take on board such offensive views themselves without question. Such dangerous speech, it was now argued, needed to be restricted to protect the innocent and curb the depraved. In America, the rise of trigger warnings on academic texts has further encouraged academics to remove potentially upsetting topics from the curriculum and has legitimised students opting out of debates they find uncomfortable.
From the first day they arrive on campus, students are taught that words and images are powerful and can hurt or corrupt; that as students they are too vulnerable, and their peers too easily led, to be exposed to potentially harmful ideas; and that the way to deal with anything that makes them feel uncomfortable is either to avoid it or, even better, to ban it. More observant students may even see their lecturers acting in this way themselves by removing contentious material from the syllabus, organising boycotts of Israeli academics and universities, and campaigning against lads' mags.
spiked's Free Speech University Rankings reveals the shocking extent to which today's student leaders rush to censor everything from songs to sombreros. Students should be challenged and held to account for their role in creating a climate of prudishness and conformity which is anathema to debate. However, university lecturers, with their resurgent interest in academic freedom, need to be far more honest about their role in instigating, legitimising and encouraging such restrictions.
Joanna Williams is education editor at spiked. She is also a lecturer in higher education at the University of Kent and the author of Consuming Higher Education: Why Learning Can't Be Bought. (Buy this book from Amazon(UK).)
To enquire about republishing spiked's content, a right to reply or to request a correction, please contact the managing editor, Viv Regan.