Free Speech University Rankings: Exposing the staggering scale of censorship on campus
spiked launches the first UK-wide analysis of illiberalism in our universities.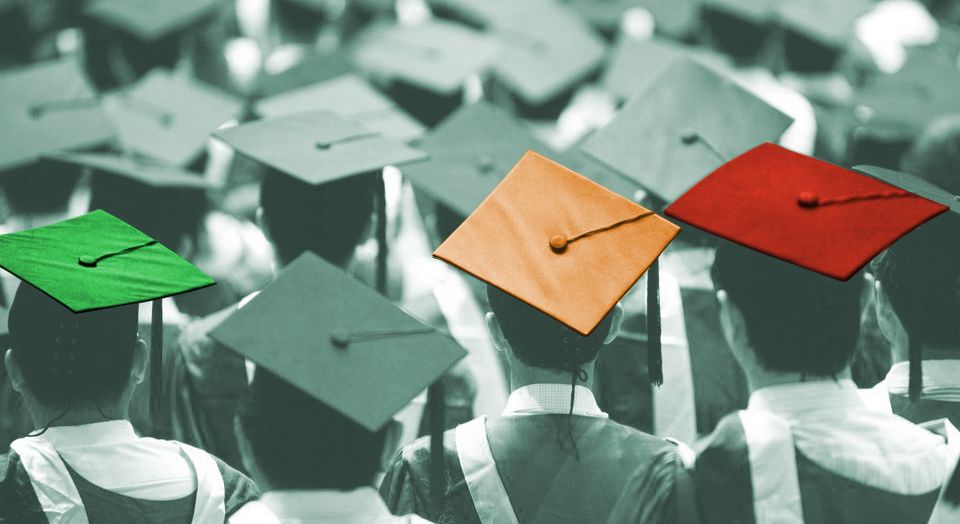 This is a big day in the fight for free speech on campus. For the past six months, spiked, with a team of student researchers and academic experts, has been researching, assessing and compiling the Free Speech University Rankings (FSUR) – the UK's first-ever nationwide study of the state of free speech on campus. We have collected and analysed the policies and bans of 115 universities and students' unions, ranking every institution using our traffic-light system – Red, Amber and Green. Now the results are in. And they don't look good.
Published today, on our exclusive FSUR website, our research has unearthed some shocking statistics. Eighty per cent of UK universities, when the academic institution itself is combined with its students' union, place binding restrictions on freedom of speech. Forty-one per cent of these are explicit, Red-light bans on particular ideas, parties and individuals. The remaining 39 per cent take a vague, yet in some ways more insidious approach, by placing restrictions on offensive or insulting speech: Amber-light bans.
The scale of the problem is staggering. And students' unions are leading the way. Our research measures a university's attitude to free speech by assessing the policies and behaviour of both the academic institution itself and its students' union. But when assessed individually, 51 per cent of the UK's students' unions are ranked Red, as opposed to 9.5 per cent of university institutions. Thirty-seven per cent of SUs still clutch to No Platform policies, which ban far-right and extremist speakers from campus. But now, Safe Space polices, the new kid on the SU policy roster block, are taking the paternalistic logic of No Platform further, restricting any speech that merely has the potential to create, in the words of the University of Bristol Union, 'unsafe or unwelcoming conditions'. The Safe Space policy of the Edinburgh University Students' Association requires students attending union meetings to refrain from using 'hand gestures which denote disagreement' and to clap only when a motion is passed, not when a motion falls. If students aren't even allowed to clap freely, then the prospects for academic life in Britain truly are bleak.
And then there's the universities themselves, which too often get off the hook. While their fresh-faced counterparts in the SU do sometimes make 'PC gone mad' headlines in the press, university institutions' own censorious ways often go on unseen. Yet our research ranks 61 per cent of universities themselves, leaving off their students' unions, as Amber, meaning that vague, open-ended and easily abused measures are their preferred method for controlling speech. Embedded in policy after policy are vetting processes and provisos that restrict student speech. Perhaps the most egregious stat of the lot is that 31 per cent of university Free Speech policies, aimed at 'securing free speech within the law', actually place restrictions on 'offensive', 'controversial' or 'needlessly provocative' speakers on campus.
Campus censorship is often painted as a minor issue – a problem of students' union muppetry and kneejerk university risk-aversion. Banning pop songs and keeping far-right nutcases at bay may be bad things on principle, say the critics, but they hardly impinge on the cut and thrust of university debate. The FSUR shows that precisely the opposite is true. As soon as you allow the principle that universities should be places of unfettered learning and discussion to be breached, even in the most trivial of circumstances, then censoriousness soon spreads. From the atheist society at the University of Reading being expelled from its freshers' fair for naming a pineapple Muhammad to the infamous banning of a Nietzsche reading group at UCL, no view – no matter how proper, mainstream or academic – is now safe from censure.
The FSUR is a wake-up call. Universities and students' unions must reform, lest they risk completely obliterating their distinct moral obligation to create the atmosphere of tolerance, openness and free debate that is essential to the pursuit of knowledge. Established as an annual survey, the FSUR will continue to keep a check on campus censorship. But reform won't be achieved without the efforts of students and academics, resisting, agitating and insisting that their campuses be censorship-free zones. They must create a culture of freedom on campus that is so strong that university managers or students' union officials will have to censor at their peril. We hope the FSUR serves as a valuable resource in that good fight. Read the results in full at the FSUR website here.
Tom Slater is assistant editor at spiked and coordinator of the Free Speech University Rankings.
To enquire about republishing spiked's content, a right to reply or to request a correction, please contact the managing editor, Viv Regan.