Journalists should not be 'beneath the law', either
The trials of UK tabloid reporters reveal the state's contempt for press freedom.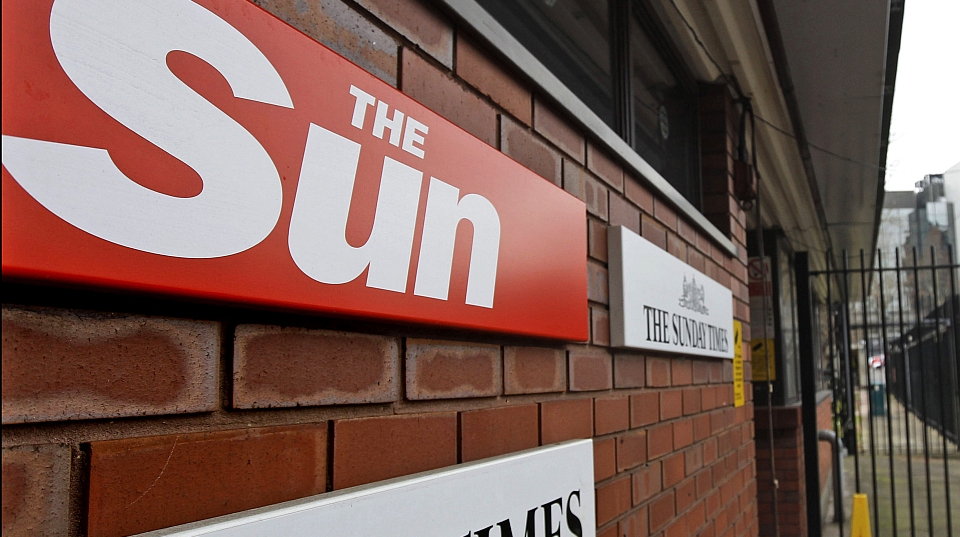 We are often warned, by those who would uphold freedom of speech and of the press in principle while downgrading it in practice, that journalists are 'not above the law' and should expect no special treatment. Even the Charlie Hebdo cartoonists were prosecuted, with the French government's blessing, before they were massacred by Islamist gunmen who took a more direct approach to restricting their rights.
In the UK today, nobody could be under any illusions about journalists being above the law. Instead, tabloid hacks in particular are being treated as 'beneath the law', singled out for special treatment by the authorities who appear determined to prosecute and persecute them at all costs.
The latest example came last week, when the trial of six Sun journalists facing a total of 22 charges ended with no convictions. Two defendants, picture editor John Edwards and former reporter John Troup, were cleared completely. Two others, former managing editor Graham Dudman and former deputy news editor Ben O'Driscoll, were each cleared of one charge. The jury failed to agree verdicts on all the other charges faced by Dudman and O'Driscoll along with reporter Jamie Pyatt and head of news Chris Pharo.
The immediate response to this fiasco from the Crown Prosecution Service was to demand that the four remaining defendants be put through the ordeal again in a retrial. Three years after they were arrested in dawn raids on their family homes, and after a three-month trial, these Sun journalists now face waiting months longer on bail before another trial that could well end in the same stalemate. Little wonder that one Tory MP accused prosecutors of pursuing a private 'vendetta' rather than the public interest.
This case is part of Operation Elveden, the sprawling Metropolitan Police investigation into allegations of journalists paying public officials. So far the operation has cost at least £11.3million, involving 70 police officers – far more than would normally be deployed to investigate a minor crime such as, say, murder. For that the authorities have gained one conviction, of a former News of the World reporter who cannot be named for legal reasons. Six trials have ended in acquittals or hung juries – five journalists have been cleared, and five others face retrials.
Yet last week cash-strapped prosecutors readily committed millions more to another retrial. Inside sources told the media that CPS purse-strings are now so tight they have to ask permission to photocopy a document for major criminal trials, but that money is apparently no object where repeatedly prosecuting tabloid journalists is concerned.
It is not only that the authorities are pursuing journalists with extraordinary zeal. They are also doing so by changing the rules and effectively making up the law as they go along. The result is that reporters are being prosecuted for doing their job as journalists. Little wonder that confused juries seem unable to agree on many verdicts.
The tabloid journalists arrested and prosecuted under Operation Elveden have been charged with the novel and nonsensical-sounding crime of conspiring to commit misconduct in public office. The offence of committing misconduct in public office can only, logically, be committed by those working in public office, not reporters. So the authorities have stretched the law by adding the word 'conspiracy' to cover journalists paying for information from public officials.
In effect they have invented a crime specifically for tabloid hacks. What is more, it is an offence that criminalises the normal practice of reporters searching for inside information and trying to expose stories the authorities want hidden.
In the Sun six trial, for example, there was no suggestion that any of the stories the journalists paid for had been untrue. It was also clear that most of them were widely deemed to be in the public interest. As Press Gazette editor Dominic Ponsford points out, 'looking at the 2007 edition of MacNae's Essential Law for Journalists that would have been on these journalists' desks at the time they were allegedly committing their crimes there was not one word of caution about paying public officials for stories'. So what was the case about?
The unsurprising result was that, after three months of evidence, jurors spent 49 hours of deliberation behind closed doors trying to work out what crime had been committed, before one of them asked to be released because of the 'enormous pressure' they felt under and the other 11 had to give up trying to agree any verdicts.
As leading media barrister Gavin Millar QC told the Sun last week, 'These are working journalists who are doing their job, and they are being prosecuted for doing their job in circumstances where there is no personal gain to them.
'Jurors trying those cases will have asked themselves, what on earth is the criminality? Why are we dealing with this in a lengthy, expensive trial? It doesn't make sense to jurors. That's becoming apparent from the trend that we are seeing – juries are not convicting defendants – but huge amounts of money are being spent. Journalists are spending years on bail, with long trials and hung juries and then another long trial. It's a nightmare.'
The fact that this nightmare seems set to continue into a fourth year is a scandal that should be a major public concern, not just for the more than 60 journalists arrested and their families. The practice of twisting the law and using the power of the state in order to make an example of trouble-making writers is not one normally associated with a healthy democracy.
Set alongside the revelations of how UK police have used anti-terror powers to treat journalists like jihadists and secretly hack their phone records, these are grim signs of the contempt with which the authorities truly view press freedom behind all their empty words of sympathy for Charlie Hebdo.
We live in a supposedly free society where the authorities can treat journalists as beneath the law, make up arbitrary offences to criminalise investigative journalism, and sign a blank cheque to keep prosecuting/persecuting reporters until they get the 'right' verdict. Our rulers might strike poses against Islamic fundamentalism in support of free speech. But when it comes to naming the guilty parties in the war on press freedom, the Number One suspects are to be found far closer to home.
Mick Hume is spiked's editor-at-large. His book, There is No Such Thing as a Free Press… And We Need One More Than Ever, is published by Societas. (Order this book from Amazon(UK).) Visit his website here.
To enquire about republishing spiked's content, a right to reply or to request a correction, please contact the managing editor, Viv Regan.