This persecution of Ched Evans is medieval
It is not up to Twittermobs to decide how ex-cons live their lives.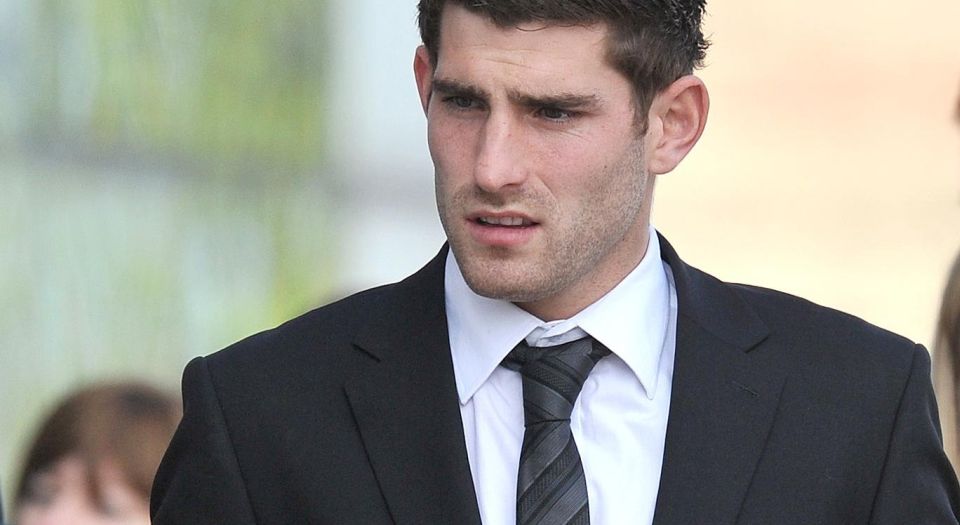 So, British footballer Ched Evans is in the news yet again. After the press reported that he was in talks with Oldham Athletic about signing a contract, the Twittersphere once again donned its horsehair wig to pass further sentence on Evans, who was released from prison last year after serving a sentence for rape. Thirty-thousand people have now signed a petition urging Oldham to refuse to sign Evans. A similar petition also prevented Evans from signing for his former club Sheffield United. The Ministry of Justice apparently stepped in to block him from signing with a Maltese side called Hibernians – although his agent later dismissed the move to Malta as a rumour. Even after a Crown Court judge, a parole board and a probation team have all decided that Evans is able to play football again, it seems the Twitterati and the bureaucrats at the Ministry of Justice have decided to make it as difficult as possible for Evans to move on.
The Evans story has been dragging on for months. But now the case has been taken to bizarre new levels. Two separate police and crime commissioners have waded in with 'open letters' discouraging clubs from signing Evans. Northumbria police and crime commissioner Vera Baird wrote an open letter to Mike Ashley, chair of Sports Direct, which sponsors Oldham Athletic, to demand that he withdraw support for the team if they signed Evans. Baird's letter – which includes the kind of threatening undertones you might find in a letter from an unhappy Mafia boss – said 'he [Evans] should not be taken on as a footballer with the high-profile heroism that young people attach to such figures. It is tantamount to saying that sexual abuse is okay as long as you can play football. If Oldham Athletic decide to appoint him, I would urge you to withdraw Sports Direct sponsorship at the club.'
In another open letter, the police and crime commissioner for Greater Manchester, Tony Lloyd, wrote that Evans had shown 'no remorse' and that signing him would send out the 'wrong message'. Labour leader Ed Miliband followed Lib Dem leader Nick Clegg by becoming the second frontbench MP to comment on Evans. Miliband said that if he were manager of Oldham Athletic, he 'wouldn't sign Evans'. How the hell can these elected public officials, in positions of high authority, think it is appropriate to engage in this ugly witch hunt? Who do they think they are? Two other sponsors – Mecca Bingo and Verlin Rainwater Solutions – have already indicated that they will withdraw support for the Oldham if Evans signs.
Such is the world we live in, it seems all our ideas of rehabilitation can be swept away by a rabble-rousing, web-based lynch mob. Of course, everyone purports to respect people's right to move on. Campaigners to keep Evans off the pitch will often argue that they would support him were he to move on in the way that they want him to – that is, as long as he accepts his guilt, apologises to his victim, and gets a new job out of the public eye. But this is not the point of rehabilitation. It's not the point of due process. It should not fall to the Twittersphere, bullying police and crime commissioners, or even private companies, to dictate how Evans moves on. The chief executive of Web Applications UK, Craig Dean, who has been the only sponsor with the guts to be sensible about the case, summed up the problem with the anti-Evans campaign perfectly when he said: 'To deprive a human being of the right to work in their chosen profession should be a decision taken by a judicial system that dispassionately balances the rights of the individual against those of society as a whole. Whether Oldham Athletic choose to employ Ched Evans is a decision for the manager and board of directors of the club; we will not interfere with that decision.'
Quite. To the other companies and football clubs who continue to bow to this incessantly illiberal nonsense: grow a backbone. They need to rise above the noise of the vocal minority and stand for something more important than temporary respite from undemocratic haranguing. Evans is a convicted rapist and will remain so unless his conviction is overturned. He must live with that. But we cannot allow the decisions governing his life to be taken by a baying online lynch mob. Rehabilitation does not mean behaving exactly as a small clamouring group of influential campaigners and media people think you should behave. It means letting the courts do their job and then, as far as possible, allowing people to get on with their lives in ways they alone see fit. Anything else is just medieval mob justice and poses a grave threat to our justice system, our democracy, and the civilised ideal of giving people a second shot at life.
Luke Gittos is law editor at spiked, a solicitor practising criminal law and convenor of the London Legal Salon.
To enquire about republishing spiked's content, a right to reply or to request a correction, please contact the managing editor, Viv Regan.