2014's mantra: 'I feel hurt, therefore I censor'
The new censorship is even more insidious than the old.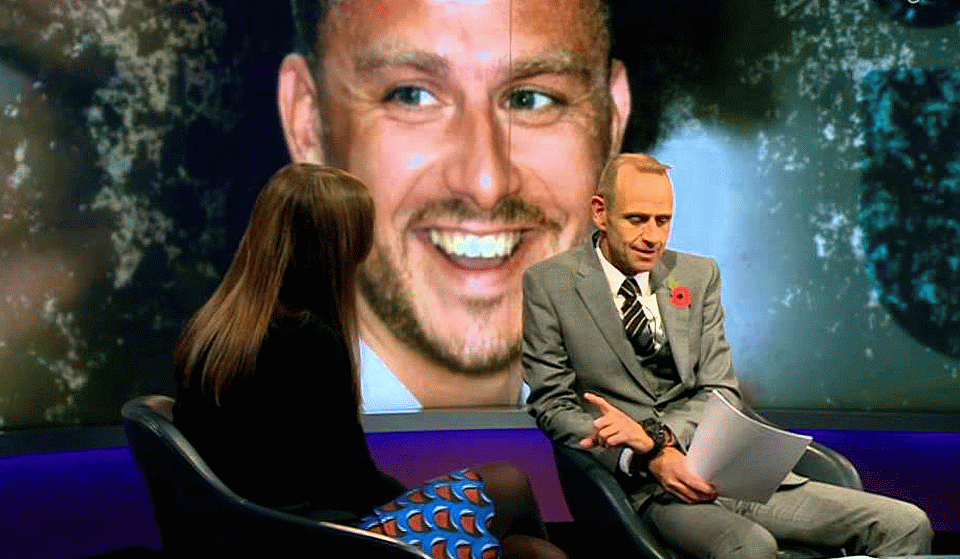 In August this year, the Dominican Republic's government banned long-tongued twerker Miley Cyrus from performing her latest sausage-related show, 'Bangerz', within its territory. It explained its decision as follows: '[Miley Cyrus] undertakes acts that go against morals and customs, which are punishable by Dominican law.'
Amid the countless instances of free-speech infringing catalogued by spiked's Free Speech Now! campaign this year, this one stood out. Not because of its target – after all, Cyrus's porny aesthetic and subtle-as-crotchless-knickers innuendo frequently prompts outpourings of 'down with this sort of thing'. No, it stood out because it was so old-fashioned. The Dominican Republic didn't ban Cyrus on grounds of offence or harm; it banned her on the basis that her act was immoral.
It was a decision redolent of the state censorship of old, of the type of decision-making that used to prevail across the West. It harked back to a time when the state intervened to 'protect' its citizens from a form of expression it deemed morally corrupting – decisions made, in short, for people's own moral good, to preserve their virtue. Such censoring logic recalls, for instance, the classic definition in English law of criminal obscenity – things that 'tend to deprave and corrupt', as John Duke Coleridge put it in 1868. Or even more famously, it reminds us of the sentiments of Mervyn Griffith-Jones QC, who, during the Lady Chatterley's Lover obscenity trial in 1960, tried to justify the continued ban on DH Lawrence's piece of wheelbarrow erotica by asking the jurors: 'Would you approve of your young sons, young daughters – because girls can read as well as boys – reading this book? Is it a book that you would have lying around in your own house? Is it a book that you would even wish your wife or your servants to read?'
But by the 1960s, as the result of that obscenity trial showed, the state's ability to tell citizens, especially the lower orders, what they should or shouldn't be able to read or see or listen to had been thoroughly eroded. For a combination of profound historical reasons, from the rise of mass democracy and the collapse of Empire to the broader secularisation of everyday life, the moral authority Britain's rulers once wielded with such draconian confidence appeared increasingly groundless. Censorship no longer solved problems for ruling elites; it asked questions of them. On what grounds was a judge to say that this or that was morally corrupting? Why should they be telling us what will deprave and debase?
Increasingly, the state lacked the moral resources to say what was corrupting and what was not, what 'goes against morals and customs', and what adheres to them. Be it divine reason or religion-drenched tradition, the sources of the ruling elite's moral authority had run dry. Little wonder that, in the UK at least, the old institutions of state censorship withered at this point, too, from the abolition of the 1737 Licensing Act in 1968, which deprived the Lord Chamberlain of his role as theatre's censor, to the transformation 15 years later of the old British Board of Film Censors into the British Board of Film Classification. State censorship, grounded on a sense that the state knew what was morally best for its citizens, seemed increasingly anachronistic.
But as the past couple of decades have demonstrated, there has been a twist to this tale of liberal progress. Censorship, far from disappearing, has changed form. What was once the prerogative of the state has become the prerogative of the individual. What was once grounded on morality, on what the state decreed to be right or wrong, moral or corrupting, is now grounded on emotions, on what the self decrees is hurtful or hateful. Speech no longer corrupts, or causes the will to deviate from the path of virtue; speech now upsets feelings, and causes people emotional harm. It is not the old-fashioned rational self that's deemed at risk here; it's the new-fangled emotivist self. This is now the source of authority in the public (and increasingly the private) sphere, the new ground from which de facto censorship draws its authority, the new basis upon which individuals, and small groups, can legitimately claim that that public figure should be sacked, that TV show should be de-commissioned, that film should be withdrawn. Hurt feelings, harmed emotions and triggered trauma now provide the fuel for contemporary censorship – not morality.
Incredibly, as Free Speech Now! has reported, this historically new form of individuated, 'I feel, therefore I am', citizen censorship has become even more widespread during the course of 2014. Think of the way in which comedian Daniel O'Reilly's comic persona, Dapper Laughs, was forced into retirement in November because, as one censor-campaigner put it, 'he indirectly harmed others with sexism, casual misogyny and bullying'. The 'harm' here is neither physical nor moral – he was not punching people, or turning people away from the path of virtue. No, the harm is emotional; he is accused of making people feel bad.
Or think of the case of TV presenter Judy Finnigan in October. On lunchtime chat show Loose Women, Finnigan said that the rape for which footballer Ched Evans was imprisoned in 2012 'was not violent' and that, following his release, we should 'let him do his job'. The instantly tweeted response to Finnigan's perfectly legitimate argument was neither reasoned, nor moralising. No, the mode of address was hyper-emotional: it was outrage. 'How dare she?'; 'Her comments make me feel sick'; 'How could she say that?'. As women's rights campaigner Jean Hatchet – who set up a petition calling for Evans to be banned – put it: '[Finnigan] is guilty of such internalised misogyny that I don't think she was even aware of how hurtful and damaging her comments were.' Finnigan was forced into making a public apology, not because a state censor decreed her comments corrupting, but because a group of fellow citizens claimed her words were 'hurtful and damaging'. And that was enough to force her into effectively recanting in public.
In the US, we've seen numerous similar instances of public figures saying something other individuals claim to find offensive, and then either being pressured into contrition, or, if the apology doesn't come, hounded into ignominy. Think, for example, of Kiss frontman Gene Simmons, who, having suggested that a lot of people claiming to be depressed today know nothing of real misery – 'My mother was in a concentration camp in Nazi Germany. I don't want to hear fuck-all about "the world is a harsh place"' – was urged to issue a public apology. As one Australian radio-station producer said of his subsequent decision to remove Kiss's songs from his station's playlists: 'I put the challenge out to other stations across Australia and North America to also drop any of this nudnik's songs until such time as he reconsiders his thoughtless and insensitive position.' Again, note the language: Simmons' argument wasn't deemed immoral – Simmons wasn't even said to be wrong. No, it was said to be 'insensitive'; that is, it was said adversely to affect people's feelings. Simmons, as is usually the way, apologised.
More striking still was the campaign to force Washington's American football team, the Redskins, to change their name – a name they've had for over 80 years. Such was the clamour that in August the Washington Post editorial board announced that it will no longer use the word 'Redskins' in its sports coverage. And the basis for such an incredible move, the reasoning behind attempting to overturn decades of sporting tradition against the wishes of the vast majority of the American public: certain individuals and advocacy groups claim the use of Redskins, a name given to Native Americans by the European settlers, exacerbates, to use the words of one Republican Senator, 'the pain of [the] brutal and shameful history' of America's treatment of its native population. As John Warren, chairman of the Pokagon Band of the Potawatomi in Michigan and Indiana, put it: 'The "R" word is… offensive. Athletes of colour should be very, very offended when they hear that word.' The basis, then, for trying to force an American football team to change its name, the ground on which the claim is made, is the emotional power of the word, its ability supposedly to pique the feelings of native Americans. So far the Redskins have refused to back down.
On and on this merry-go-round of emotionally grounded censorship goes. The grievances are countless. It could be a comedian claiming Spurs fans' self-identification as 'Yids' makes him feel bad; it could be US comedian-cum-presenter Bill Maher being disinvited from American colleges because a joke he made about Hamas was judged hurtful; it could even be the right-wing crackpots of the BNP claiming to have been emotionally wounded by an Islamist preacher – incredible but true. There is something infernal about this endless harm-crying, this perpetual round of 'I feel hurt, therefore I censor'. And no wonder: there are as many potential sources of censorship as there are individuals with feelings.
So in 2015, we need to continue defending freedom of speech. But we also need to re-conceive what it means to be a citizen. We need to go beyond the emotionally dominated self, ever ready to publicise his or her hurt in the interests of shutting another up, and reclaim something of the robust, reasoning self of more enlightened times.
Tim Black is deputy editor of spiked.
To enquire about republishing spiked's content, a right to reply or to request a correction, please contact the managing editor, Viv Regan.