The Dog, Dubai and Eastern fantasies
Joseph O'Neill's new novel starts off well, but quickly descends into Orientalism.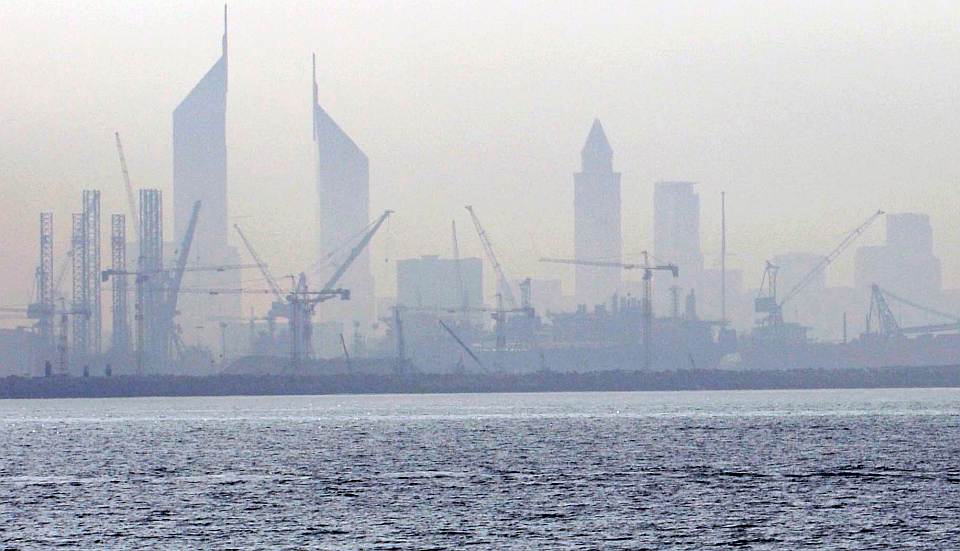 Joseph O'Neill appears to be on the run.
His last novel, Netherland, was set in a closely observed New York City and centred around a group of immigrants who played cricket at the Staten Island Cricket Club. Netherland's protagonist was an outsider, but he managed to find some fellowship with the other cricket players.
But some time in the past six years, O'Neill must have given up on even the very loose sort of community – a motley crew brought together by a shared passion – that he imagined in Netherland. His latest novel, The Dog, is about a man in flight from commitment of any kind. The Dog's protagonist is a nameless, middle-aged lawyer, with only the shallowest of roots in New York City. He is in a long-term relationship with a woman in his law firm, but that relationship, never amicable, falls apart after the couple tries and fails to have children. His colleagues turn against him and sympathise with his ex-girlfriend. He feels bewildered and totally alone. Desperate to understand what has happened, he holes up in his apartment and spends night after night drinking, surfing the internet, and replaying scenes from the break-up.
Finally, he flees New York and relocates to the most anonymous city he can find – Dubai.
And this, of course, is where the novel becomes at once intriguing and disturbing. In Netherland, O'Neill's protagonist tried desperately to find a sense of fellowship with other New Yorkers. But here, O'Neill packs his protagonist off to a city where he will have absolutely no hope of community. O'Neill has imagined Dubai as a sort of emotional black hole – a place with no character and no history, where everything is perfectly artificial.
O'Neill does a beautiful job of explaining Dubai's appeal to his protagonist: 'In the middle of one of those agitated and sometimes frightening bouts of Googling with which, in those days, I would pass away my evenings, I finally entered "dubai" in the search box rather than, say, "fertility + aging" or "psychopathy" or "narcissism" or "huge+breasts" or "tread+softly+dreams… I was left with the impression of a fantastic actual and/or soon to be city, an abracadabrapolis in which buildings flopped against each other and skyscrapers looked wobbly or were rumpled or might be twice as tall and slender as the Empire State Building, a city whose coastline featured bizarre man-made peninsulas as well as those already famous artificial islets known as The World…'
So our protagonist gets a job as the family trustee in the Batros Group, a multinational firm run by the family of an old schoolfriend. His duties include a little bit of everything – he keeps an eye on finances, mediates feuds among the family members, and runs errands. He spends most of his days alone on the computer, obsessively composing imaginary emails to his unreasonable bosses:
'Arguably it is a little mad to covertly inhabit a bodiless universe of candor and reception. But surely real lunacy would be to pitch selfhood's tent in the world of exteriors.'
In his spare time, he goes scuba diving. And he mingles, slightly, with the expatriate social scene and with the other scuba divers, although never forming any real attachment. There is a rather under-realised subplot about a scuba diver named Ted Wilson who's gone missing. Wilson serves as sort of a double for the protagonist – he lives in the same apartment complex in Dubai, he dives, and he has the same books and furniture as our hero. This has some promise – but O'Neill allows it to fizzle out.
The Dog is at its best when it's describing the hero's failed relationship and his desperation to flee, to get away from his own sense of shame and failure. By the second half of the novel, though, O'Neill has already told us every detail of the break-up, and the novel starts to run out of steam.
At this point, The Dog starts to bump up against its own premise. Because really, no city can be a blank slate. Obviously, O'Neill is not the first Westerner to project his fantasies on to the Orient – this is a habit at least as old as Baudelaire, and at least as popular as Paul Bowles. But the projections never quite hold up. Dubai is not just a shopping mall, any more than Tangiers was a carnival or Marrakesh was an opium den.
In this case, O'Neill's fantasyland also is full of religious extremism and an oppressed migrant underclass, and eventually O'Neill is forced to address both issues. On both fronts, he fails terribly. He doesn't ignore the problems – nor does he face them. Rather, like a true lawyer, he rationalises them. His protagonist gives a carefully determined donation to worthy causes to offset guilt about ignoring the workers all around him. And, like the other expats in the novel, he breaks all the cultural taboos of Dubai but is careful to do so under cover of total secrecy.
In other words, he becomes complicit with Dubai's dark side. The city may be a playground for the world's one per cent, but it is also the capital of the United Arab Emirates – a repressive, religious state in which women can legally be stoned to death for adultery and journalists can be arrested for defaming the emir. In a very real sense, the international playground is little more than a cover for some troubling support of Islamist extremists. And O'Neill is happy to provide that cover, in exchange for a place to hide. At this point, the novel runs out of excuses. Because it's one thing to walk into a black hole; it's another thing to take up residence and pretend that the place is full of light.
Kate Prengel is a writer and art critic living in New York.
The Dog, by Joseph O'Neill, is published by Fourth Estate. (Order this book from Amazon(UK).)
Picture by: Wikimedia Commons.
To enquire about republishing spiked's content, a right to reply or to request a correction, please contact the managing editor, Viv Regan.