And the Book of the Year Award goes to…
spiked writers pick their best reads of 2014.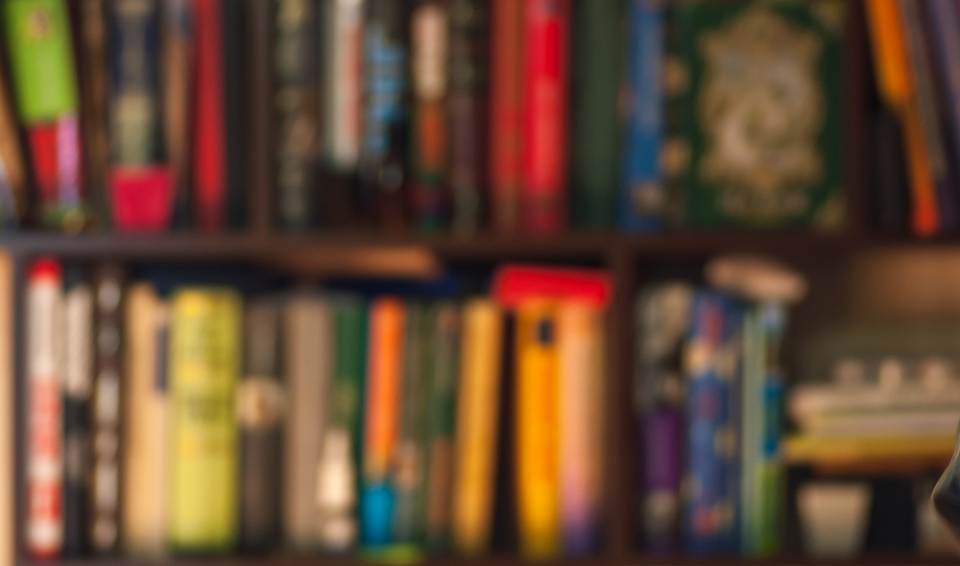 Michael Fitzpatrick chooses…
Capital: A Portrait of Twenty-first Century Delhi, by Rana Dasgupta
I visited India for the first time in 2014 and, like many travellers, found it at the same time fascinating and perplexing. Fortunately, India has been well served by a number of recent writers, many of them members of the Indian diaspora now having a significant influence throughout the Western world. Ramachandra Guha provides a comprehensive, conventional, account of modern Indian history (India After Gandhi, 2007). Jean Drèze and Amartya Sen have written a parallel survey of social policy, offering some explanation of why, despite having some centres of excellence, standards of public health and education in India lag behind those of Bangladesh (An Uncertain Glory, 2013). In The Furies of Indian Communalism (1997), Achin Vanaik gives a rambling but insightful radical perspective on the background to this year's triumph of Narendra Modi in the General Election. Suketu Mehta's justly celebrated Maximum City (2004) tells the tale of his personal discovery of Mumbai, developing the journalistic tradition pioneered by VS Naipaul in his earlier Indian trilogy.
But of all the interpreters of modern India, the one I found the most persuasive was Rana Dasgupta, born in Canterbury and now living in Delhi. He weaves a historical and sociological, political and cultural analysis of India's capital city around interviews with a wide range of its current inhabitants, from IT millionaires to slum dwellers. He reveals how Delhi emerged from the humiliations of British rule and the savagery of Partition, 'trauma on a massive scale', resulting in a neurotic culture of violence and misogyny exacerbated by the hectic processes of globalisation and financialisation of recent decades.
'To look at contemporary Delhi is to look at the symptoms of the global twenty-first century in their most glaring and advanced form', he writes. Dasgupta dismisses the notion that Delhi is a world city in the process of transition; for him, it has arrived, it is 'already mature'; it is, perhaps alarmingly, 'the world's future'.
Michael Fitzpatrick is a retired doctor and author of The Tyranny of Health and MMR and Autism: What Parents Need to Know.
Joanna Williams chooses…
The Card, by Arnold Bennett
Back in January, I finally got round to reading John Carey's thought-provoking The Intellectuals and the Masses and it was this that led me to discover my book of the year: Arnold Bennett's utterly joyful The Card. As we follow the scrapes of our hero Denry on his seemingly accidental upward trajectory from lowly son of a washerwoman to Lord Mayor of his provincial town, it's hard not to get swept up in his sheer exuberance for life. One escapade follows another, but it's the sympathy with which Bennett portrays the everyday lives of the characters that really sustains the plot. Denry extends his aspiration for a better life to everyone he comes across, especially his long-suffering mother, who is rewarded with a new house complete with self-cleaning doorstep! This delightful short novel would make ideal Christmas reading.
Joanna Williams is spiked's education editor.
Helene Guldberg chooses…
The Nothing that Is: A Natural History of Zero, by Robert Kaplan
Drawing on philosophy, history and, of course, mathematics, Kaplan charts the slow evolution of zero from its use by the Sumerians 5,000 years ago in Mesopotamia to its use today. The Nothing that Is is scintillating and beautifully written, but it's also a challenging read.
It takes the reader across different continents, through important historical periods, describing the economic developments and philosophical ideas that allowed for key breakthroughs in the conception and use of zero, and showing the impact this had on mathematics and our understanding of the world. We may take our numerical system of counting in tens – with zero serving a crucial positional role – for granted. I certainly did. But Kaplan shows how constrained our ancestors were with Roman numerals. Try adding MCMLXVIII to MCDLXXXVII. 'Representing large numbers was awkward', he writes, 'and working with any of them daunting. Picture trying to subtract, multiply or, gods forbid, divide.'
Kaplan shows that 'there isn't a trace of zero in Homeric or classical Greece' (but he raises the possibility that zero may have been used in some form). However, the concerns of philosophers in classical Greece spread to India, where we see a crucial transformation of zero from a unique symbol – more akin to a comma in a sentence – to a number like any other. It was then carried west again, via Arab merchants: 'Zero tripped carelessly into the Renaissances with the Arabic numerals and made itself indispensable to our reckoning.'
Some of the mathematical equations and philosophical issues Kaplan discusses are so challenging to follow that my head literally hurt after a two-hour stretch of reading. Unless you have a sound knowledge of history from Homeric times to the Enlightenment, an understanding of how trade and commerce impacts on people's lives, and a good knowledge and understanding of philosophy and mathematics, then this is a book for which you need to set aside some time to consider deeply – one chapter at a time.
Helene Guldberg is author of Just Another Ape and Reclaiming Childhood.
James Heartfield chooses…
European Integration: From Nation-States to Member States, by Chris J Bickerton
There have been some fabulous books published over the past year, not the least of which is Miriam Elia's We Go To the Gallery, in the style of a Ladybird book (Ladybird tried to ban it), except that Susan and John are exploring the Young British Artists ('I could paint that', says John. 'But you didn't', says mummy). Benoit Peeters' biography of Derrida (Polity) was very good, too, especially for showing that the radical philosopher was politically a lot less radical (equivocating on Algerian independence, for example) than his American readers want to believe that he was.
The best two books over the past year for me were Christopher Bickerton's European Integration (Oxford University Press), and the late Peter Mair's Ruling the Void (Verso). Both are on the evacuation of mainstream popular politics and the way that elites have moved towards 'non-majoritarian'expert administration to fill that void – with the European Union's technocratic governance as an exemplar. Bickerton in particular takes a hold of the commonly used phrase 'member state', for those countries within the EU, to show that it is a real category for political science, which marks a transition away from sovereign states towards a new style of apolitical elite management.
James Heartfield is a researcher and author. His latest book, The European Union and the End of Politics, is published by ZER0 Books.
Emily Hill chooses…
The Galosh and Other Stories, by Mikhail Zoshchenko
Zoshchenko could be the most famous writer you've never heard of. From the Twenties, until state censorship caught up with him, he was read by millions across the USSR. This is a selection of the satirical skits that captivated the proles of Stalin's utopia. Translated, quite brilliantly, by Jeremy Hicks, they deal with everything from retrieving lost property to living with people you can't stand, squeezing what fun can be wrung out of everyday agony. I hadn't laughed in a year when I read this book, so now I keep it by the bed, to ward off humourlessness.
Emily Hill is a writer based in London.
David Bowden chooses…
Lila, by Marilynne Robinson
It tells you everything about the strange moral landscape of 2014 that its greatest literature was produced by a septuagenarian Calvinist writing about preachers in small-town Fifties Midwest America. Yet Lila, the third instalment in Marilynne Robinson's 'Gilead' novels, felt urgent in its extraordinary and unfashionable commitment to the values of virtue, tolerance and redemption. After 12 months in which good cheer was often in short supply, Robinson's faith that humanity can realise the Good Life remains a daring and heartening challenge.
David Bowden works at the Institute of Ideas.
Jennie Bristow chooses…
'The Problem of Generations', included in Essays on the Sociology of Knowledge, by Karl Mannheim
The 'boomer blaming' fashionable today assumes we know what a generation is, and why it is significant. But for the sociologist Karl Mannheim, writing in the 1920s, these were precisely the questions that needed to be answered. Mannheim analysed the relationship between generations and wider social forces, in a context where society was continually being renewed, through birth, death, and the need to transmit cultural heritage. He emphasised the importance of 'fresh contact' between the younger and older generations: a relationship far more exciting than David Willetts' fatalistic appraisal of a world where the baby boomers simply 'took their children's future'.
Jennie Bristow is an associate of the Centre for Parenting Culture Studies and author of Standing Up To Supernanny.
Luke Gittos chooses…
10:04, by Ben Lerner
Having managed to write two books with himself as a protagonist, I can't figure out whether Lerner is a genius or a wanker. He's probably both. Set in New York (always good), Lerner's latest ruminates with a heavy dose of self-indulgence on the relationship between fiction and biography and all those other topics you expect rich New Yorkers to write about. Hey, at least it's not – like so much other contemporary fiction nowadays – about mental illness or child abuse. Plus, it is beautifully written. A novel of ideas which is just far enough up its own arse to remain engaging.
Luke Gittos is spiked's law editor.
To enquire about republishing spiked's content, a right to reply or to request a correction, please contact the managing editor, Viv Regan.