Meet the state-loving libertarian
Shami Chakrabarti's On Liberty is a libel on John Stuart Mill.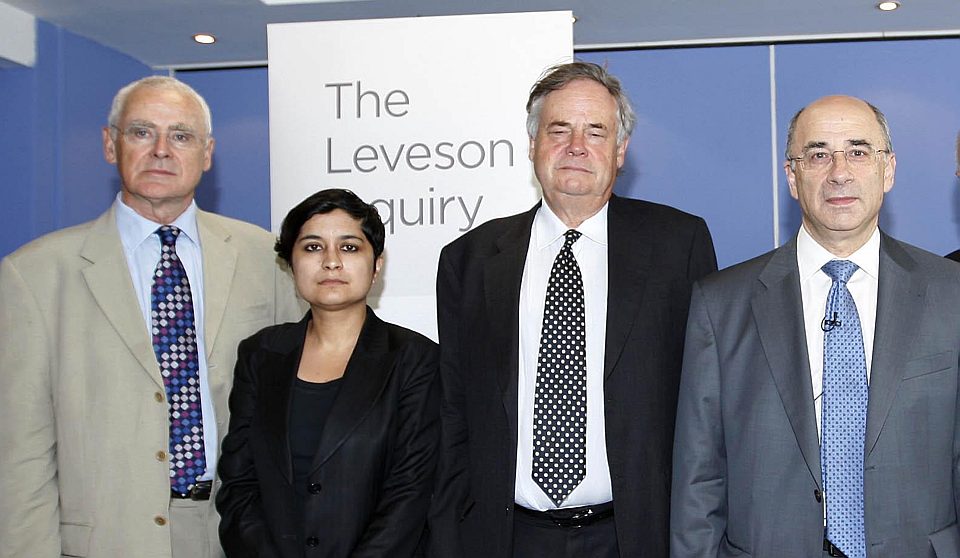 Given the eponymous nod to John Stuart Mill, Shami Chakrabarti's On Liberty promises to be a tribute to individual freedom. It promises to be a stirring defence of liberty written by someone who, as the head of the 80-year-old civil-rights campaign group Liberty, has been knee-deep, holding back the tide of aggressive, illiberal legislation. It promises to be an unbowed affirmation of freedom at a time when it has rarely been more devalued.
But the reality of Chakrabarti's On Liberty, an awkward amalgam of the semi-personal and the mainstream political, never even comes close to realising the promise. Instead, it turns out to be a desperately dull encomium to the human-rights industry, a verveless trudge down Good Cause lane, with every battle against New Labour anti-terror legislation, each scuffle with the ASBO-happy authorities, eventually turning into a victory for the indispensable European Court of Human Rights. Hooray for Strasbourg! If John Stuart Mill wasn't so liberal (and dead), he'd be within his rights to sue Chakrabarti for calumny.
But first, the prose. Whatever vital impulse there was behind writing this book must have expired long before it reached the page. There's no life here, no spirit. It as if Chakrabarti has barely thought about the words she's using. Even when she's describing the frustrations of her 'university-educated' mum, held back 'by a lack of affordable childcare', she sounds as if she's dashing off a policy document, not portraying a loved one. Admittedly, she does prove capable of a geekish whimsy at points – 'You might say that I am a Jedi Knight who began on the dark side of the force', she writes of her career beginnings at the UK Home Office. But On Liberty is mainly composed of dead phrases and, worse still, argument-averse legalese. 'This type of administrative detention by the UK secretary of state', she writes of the internment of foreign terror suspects at Belmarsh, 'is not incompatible with the right to personal liberty and the right against arbitrary detention under Article 5 of the Human Rights Convention, as long as it is necessary to the stated purpose, provided for in legislation and subject to scrutiny and appeals in the appropriate courts and tribunals'. Magical stuff.
And why is the writing so deadening? Why is it so determinedly dull? Because it's written by someone who has never really questioned herself, who has never really subjected her beliefs to criticism. For Chakrabarti, human-rights discourse is just insuperably, indubitably correct. There's no more to be said – or thought. And that right there is the source of Chakrabarti's dullness. This is automatic writing from the 'deep slumber of decided opinion', the product, as Mill would put it, of someone who has never really wrestled with the meaning of the words she lets fall on to the page, like so many droplets of bien pensant thought. Her writing is the result of dogma, not reflection.
The dogma – human-rights law – infuses Chakrabarti's thinking: she is not really a libertarian at all; she's a legalist. Her commitment is to the letter of the law, not to the spirit of freedom. Freedom, in this context, doesn't really figure in its true sense, as something that an individual lives and experiences, both in their interior and exterior worlds, in their judgements and in their actions. Moral autonomy is anathema to a legalist such as Chakrabarti. Freedom, or liberty, to the extent that it features at all, does so as a legal entity, couched in the qualifications and caveats of law, a thing to be administered and regulated by the great and the good (people, as it turns out, like Chakrabarti, who proudly sat on the panel of the Leveson Inquiry into the press and press freedom).
On Liberty is a testament to Chakrabarti's unquestioned legalism. She presents her book as a personal and political journey, but there's very little travelling. She begins On Liberty by describing how, as a law student, she discovered what DH Lawrence would have called her 'bright book of life'. It wasn't Paradise Lost or Middlemarch, though; it was the European Convention on Human Rights (1950), the 'essential text', as she puts it. And she ends On Liberty on the same legalistic ticket, by publishing in full another of her favourite tracts: the Human Rights Act (1998). Between the European Convention on Human Rights and the Human Rights Act, there is not so much a journey as a self-reinforcing circle.
Chakrabarti's inspirations are equally revealing. She is not spurred on by the great heroes of the struggles for liberty, such as Thomas Paine or Sylvia Pankhurst. Rather, she is all too content to be awed by lawyers and barristers, QCs and judges. There's 'dear friend and lifelong race-equality champion, Lord Lester of Herne Hill QC'; and there's 'Helena Kennedy (Baroness Kennedy of The Shaws), who has been one of my role models for pretty much as long as I can remember'. The only non-law figure who comes close to entering Chakrabarti's circle of greatness is Doreen Lawrence, the mother of murdered black teenager Stephen Lawrence.
From Chakrabarti's legalism, her fetishising of the law and its agents, flows the two other notable aspects of her thinking: her implicit veneration of the state and her diminution of democracy.
That Chakrabarti thinks quite a bit of the state may come as a surprise to those who tend to think of liberty as being demarcated precisely by the limiting of state power. But human-rights advocates are not really concerned with liberty in the sense that the Founding Fathers or John Stuart Mill were. Rather, under the aegis of human-rights discourse, liberty, as a legal entity, becomes something that needs to be administered and regulated by the benevolent state. Freedom is not to be found apart from the state; it is to be requested through it. As spiked's Jon Holbrook has noted, the UK's former director of public prosecutions, Keir Starmer, was well aware of the difference between classical ideas of liberty and human-rights thinking. Holbrook quotes these revealing comments by Starmer: 'It is often thought that civil liberties and human rights are two sides of the same coin. They are not. Civil liberties protect the individual from the state by restricting the circumstances in which the state can interfere in the affairs of its citizens. Human rights, in contrast, not only protect the individual from the state but also oblige the state, in carefully defined circumstances, to take positive steps to protect its citizens. This distinction is important. The Human Rights Act entrenches positive obligations in our law.'
Chakrabarti clearly sees this as right and true. The state needs to ensure that individuals are 'protected from each other', she writes. 'This is a positive responsibility on the state to protect the rights and freedoms of the people and not merely a negative restraint… it is about the protection of the individual from overweening bureaucracy and the vulnerable from the physically and materially powerful in society.'
What's striking here is Chakrabarti's perspective. Mill in On Liberty was concerned with the flourishing of the individual: that is, with providing the conditions – the freedom to think, express, and plan one's life – that would make this possible, that would allow genius to bloom. His perspective was that of the self-developing individual, his vision uplifting. Chakrabarti, by contrast, is concerned with protecting the individual: that is, with providing the conditions – the laws, the limits, and the restrictions – that would make this possible, that would allow the vulnerable to survive. Her perspective is that of the paternalist state, her vision downbeat. Little wonder that, in the final chapter, she makes the case for human rights in terms not of classical Greece or the age of Goethe, as Mill does for liberty, but in terms of the Holocaust and the Gulag. She recounts a friend's father's argument with approval: 'My wife was in a death camp and I was in Siberia. No one is going to tell me we don't need human-rights laws.'
Given Chakrabarti's belief that human rights are necessary to protect people from each other, which is a far cry from Mill's belief that liberty is necessary to allow people to flourish, it is hardly surprising that she has so little faith in democracy. After all, if you conceive of the demos as a collection of vulnerable, helpless individuals, who need the state, backed by human-rights law, to keep them from each other's throats, it's unlikely you'll be terribly favourable towards the idea of letting the people decide their own future. This is particularly clear in her attack on elected politicians criticising the power of unelected judges. Politicians clearly believe that 'the only legitimate power is their own', she moans. 'I sometimes wonder whether this new, arrogant and increasingly detached political class has thought at all deeply about what democracy means and what it needs to survive', she writes, before concluding: 'Rules in the form of human rights and the rule of the law prevent majority rule descending into that of the mob and today's democracy from becoming tomorrow's dictatorship.'
And that, folks, is Shami Chakrabarti, the director of one of Britain's most prominent civil-rights campaign groups, the go-to guy for a defence of, well, liberty. With freedom fighters like this at the barricades, who needs dictators?
Tim Black is deputy editor of spiked.
On Liberty, by Shami Chakrabarti, is published by Allen Lane. (Order this book from Amazon(UK).)
To enquire about republishing spiked's content, a right to reply or to request a correction, please contact the managing editor, Viv Regan.