Killing the Vibe of Brick Lane
The police and local councils are destroying London's nightlife.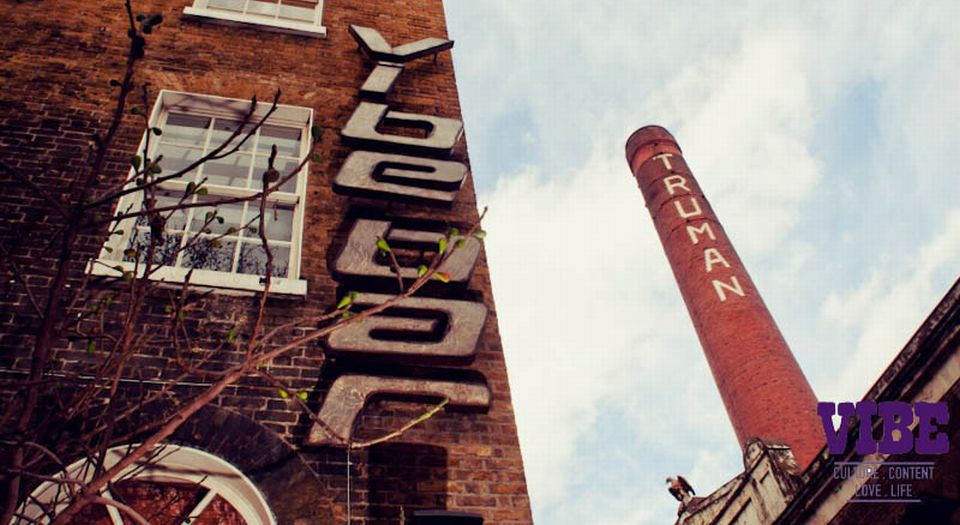 'The local authorities have made it very clear that the regulation of the Brick Lane area will be held up as a shining beacon for how the rest of London and the UK's nighttime economy will be policed.'
These are the words of Alan Miller, CEO of the Vibe Bar in Brick Lane. For anyone who supports free association and loves a bloody good night out, Miller's statement should prompt fear and dread. Over the past 18 months, Tower Hamlets local council and the Metropolitan police force have been on a mission to control, harangue and interfere in London's nighttime economy. It's a thoroughly miserable sign of the times that a fantastic London success story – the rejuvenation of a once dilapidated part of the capital – should be needlessly suffocated by over-zealous officialdom.
Now, fed up with the relentless and expensive regulatory notices issued by the local authorities, Miller is sadly closing down the Vibe Bar after a glorious 20 years on Brick Lane. 'There are two reasons why I've made this decision', he tells me. 'Psychologically, I've had enough, and we haven't the resources to keep complying with the council's demands.'
For Miller, the council's regulations have turned the Vibe Bar into the equivalent of a high-security airport terminal. As a result it has ceased to be a relaxing place to enjoy a drink and a dance. 'We started to receive more pressure to install ID scanners', says Miller. 'We were told to increase the number of security guards at any event, which costs a fortune. Then the police demanded that we search punters for drugs, and if we find any, hold the punters at the venue and then hand them over to the police. If we didn't do that, they'd threaten to review our licence, which is something every publican fears.'
Miller says that things first started to change 18 months ago. There was more police attention and more health-and-safety rules. The police would then claim that mobile phones were being stolen in the Vibe Bar as a ruse to insist that it was a crime-infested space that needed sorting out. As a consequence, the council attempted to prevent the Vibe Bar hosting events after 1am. Miller successfully challenged this ruling, but this only made both the council and the police more determined to control Miller's business. He says that he always took a co-operative and pragmatic attitude when dealing with the police on his premises ('I call it a partnership', he says), but the police interpreted any of Miller's questions as a declaration of war. 'They turned round and simply said: "you won't win a war against us"', says Miller.
Now, when a bar successfully applies for a temporary extended notice (TENs), it automatically receives extra-special attention from the police. For instance, there will be more pressure on the publican to meet an exacting list of conditions, otherwise the police will review a publican's licence or slap them with a criminal charge. Miller points out that some organisations have the resources to fight such legal threats, but many cannot afford a lengthy legal battle. Besides, even if a publican does win, the loss of trade during a legal face-off will still threaten his or her business.
This depressing picture stands in stark contrast to the optimism of the early 2000s. Back then, we were promised a more liberal drinking culture, complete with tiered and late closing. New Labour even introduced 24-hour licensing for bars and clubs, while the Met agreed with the logic that tiered closing times cut down on post-pub disturbances. (Indeed, every time I've been to the Vibe Bar and the surrounding Brick Lane area, I've never seen a brawl or unwanted harassment.) London appeared to be finally shaking off drinking restrictions that belonged to a far more paternalist age. And the Brick Lane / Shoreditch area was fostering a creative spirit to rival Manhattan's.
The Vibe Bar was crucial to this transformation during the 2000s, not just because it was a pioneer, but also because its presence in the area was unmistakable. With its expansive courtyard, set amid the striking Victorian architecture of Brick Lane, it always made for a fantastic place to drink and socialise. You would have thought that local authorities would have celebrated Vibe Bar's success, rather than choosing to strangle it to death.
For Miller, this is all down to how the authorities now treat any gathering of people as a potential public-order problem. As the Brick Lane area has become more crowded, it seems the panicky council began viewing revellers as a threatening mob. So minor incidents, from the odd punch-up on the street to the occasional phone being stolen, were increasingly perceived by the council and the police as reasons to crack down on Brick Lane and other nighttime hotspots. Miller says that it is the potential for crime or disorder, rather than actual crime or disorder, that is driving this response. The police are also now tending to trawl for crimes rather than deal with specific incidents.
Miller says that the police compare arrest rates between different bars and if one bar is reporting fewer incidents than others, it will be accused of not doing enough to combat anti-social behaviour. 'During last New Year's Eve, at around 11.45pm', says Miller, 'I was having a conversation with senior officers who were warning me about the need to ensure people didn't get too tipsy in the venue!'. Is it really the job of publicans to effectively treat their punters like small children? And on New Year's Eve, too?
Miller suggests that the police have simply been ordered to get results. 'It's a bit like parking tickets', he says. As such, there is no sense of collaboration or 'working in partnership'. Miller says the police deny there are 'quotas', but they are exerting pressure on publicans to constantly catch people. That used to be the role of the police, but now it is being outsourced to the private sector. 'So while private policing did not get passed through parliament', says Miller, 'premises are effectively being forced to do much of that work'.
Miller argues that such changes reflect the police's growing uncertainty and nervousness about their own role. So instead of confidently tackling violent incidents as and when they occur, they prefer to push bar owners around. As Miller puts it: 'There is actually less trouble now than in the past, but at times my security end up having to do what the police should do. You can see how the police's mentality has changed, and how their response to crime has changed. Scrutinising every DJ that plays at the Vibe Bar or micromanaging health-and-safety rules is not the same as dealing with actual violent incidents.'
All of this, then, has led to the suffocation of Brick Lane's once-vibrant drinking-and-eating culture. As Camden, Southwark, Islington and Hackney are also experiencing identical controls, Tower Hamlets council's wish for Brick Lane to become the 'shining beacon' of regulatory policing is fast becoming a reality. Even worse, the coalition government's ASB Act (Anti Social Behaviour, Crime and Policing Act), which came into force last month, will give local authorities even more power to ban any activity they judge to have had a 'detrimental effect' on the 'quality of life' in a locality. Tackling arbitrarily defined 'anti-social activity', rather than dealing with actual crimes, is now the standard for twenty-first-century policing.
'We are now in a horribly Orwellian situation', says Miller. 'People enjoying a night out are automatically, and quite simply, seen as a filthy and uncouth problem. It would be a tragedy if we let a bureaucratic and risk-averse mentality kill off one of London's success stories.'
Neil Davenport is a teacher and writer based in London.
To enquire about republishing spiked's content, a right to reply or to request a correction, please contact the managing editor, Viv Regan.